Well so that happened…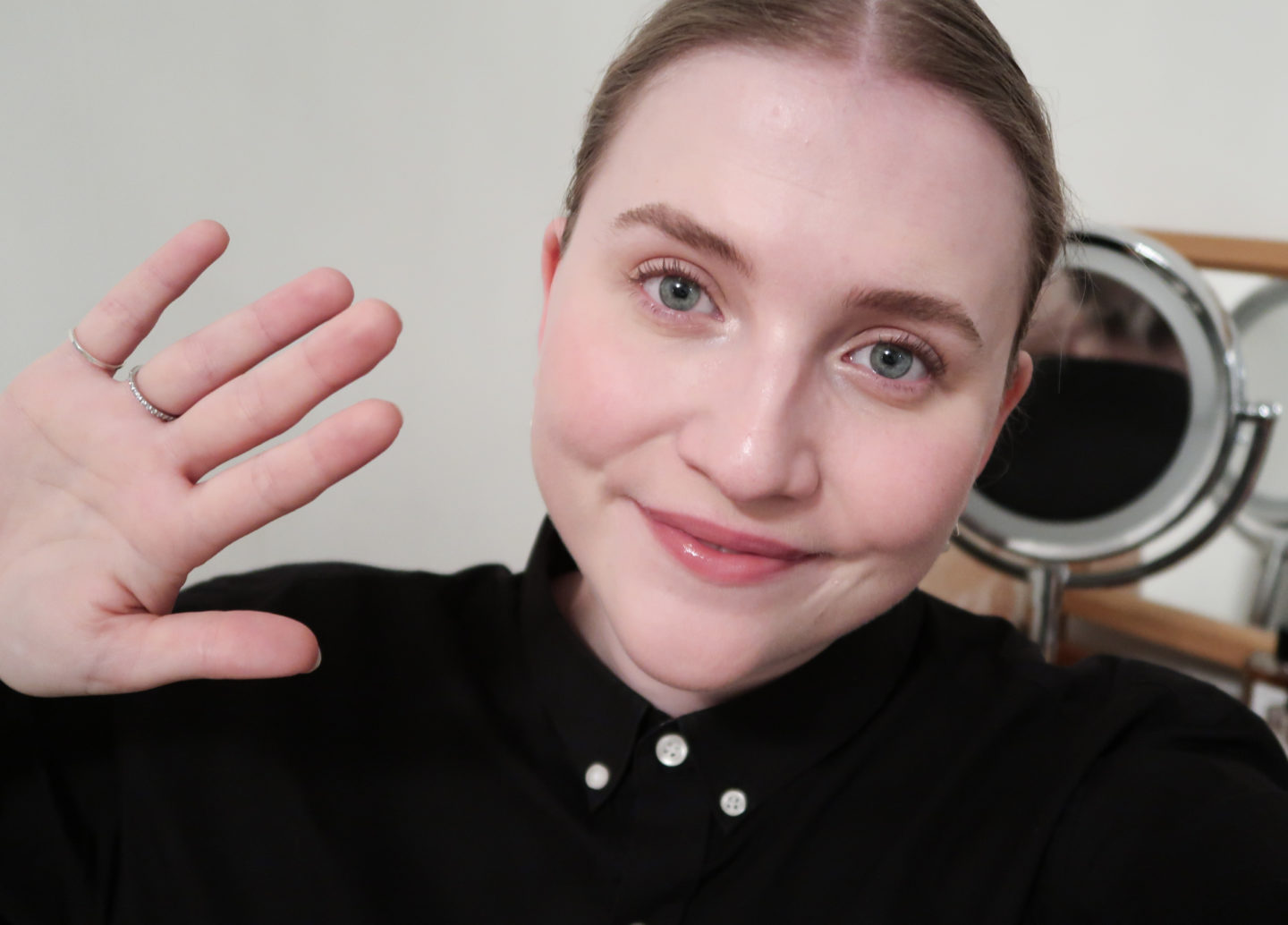 (Excuse the 5 AM puffy eyes and awkward wave)
Half of October went by, the whole of November and now, in the middle of December I'm sitting here again writing my first blog post in about 2 months and wondering where all the time went!
My new job
Well, it's actually not that big of a mystery. I got a new job! As a Graphic Designer for a company that is the official reseller of a couple of makeup brands here in the nordics! Which means spending my days keeping updated on the latest launches in the makeup world, creating banners and instagram posts and just – doing exactly what I usually do but as work! (Yay!)
The five hour commute
This has come with an about 5 hours commute to and from Stockholm each day. Which starts with a walk to the train station followed by 1h 15min on the train, 20 min on the bus – (WORK DAY) – then going back 20 min on the bus, 1h wait in Stockholm followed by 1h 15min on a train again and the little walk home. So from door to door it takes about 5 hours of my day, each day!
Why would someone ever do that? Because my fiancé works in the opposite directon and this way we can both work at our current jobs and live together which was the goal.
The commute is not an excuse for my lack of blogging, it has just taken some time getting used to it and finding some new routines and maximising the time I got. But it doesn't help that it's pitch black until 10 in the morning followed by a grey day that ends at 3 PM when it gets pitch black again. Not the most inspiring light for blog photos! (If anyone got any recommendations of soft boxes or the like I'm all ears)
A more chill blog
So this has lead to the conclusion that if I want to keep on blogging (which I really do!) I need to put it on a level that is manageble to fit into my new routines! I'm thinking more posts (yay great plan Petra, more posts than zero is one way to start!) But yes, more posts, and a bit more relaxed ones. Maybe shorter texts, darker pictures (is that even a choice right now? haha) and a more real and relaxed me!
What do you think? ("Yes Petra, that sounds like a good plan, you go girl!!") So that's what been happening lately! What have you been up to? And the big question, are you pro- or anti Christmas? I've met an alarming amount of Grinches this christmas and for a girl who could decorate her whole appartement with glitter this sure is alarming!