A brand book for ugly fruit and vegetables.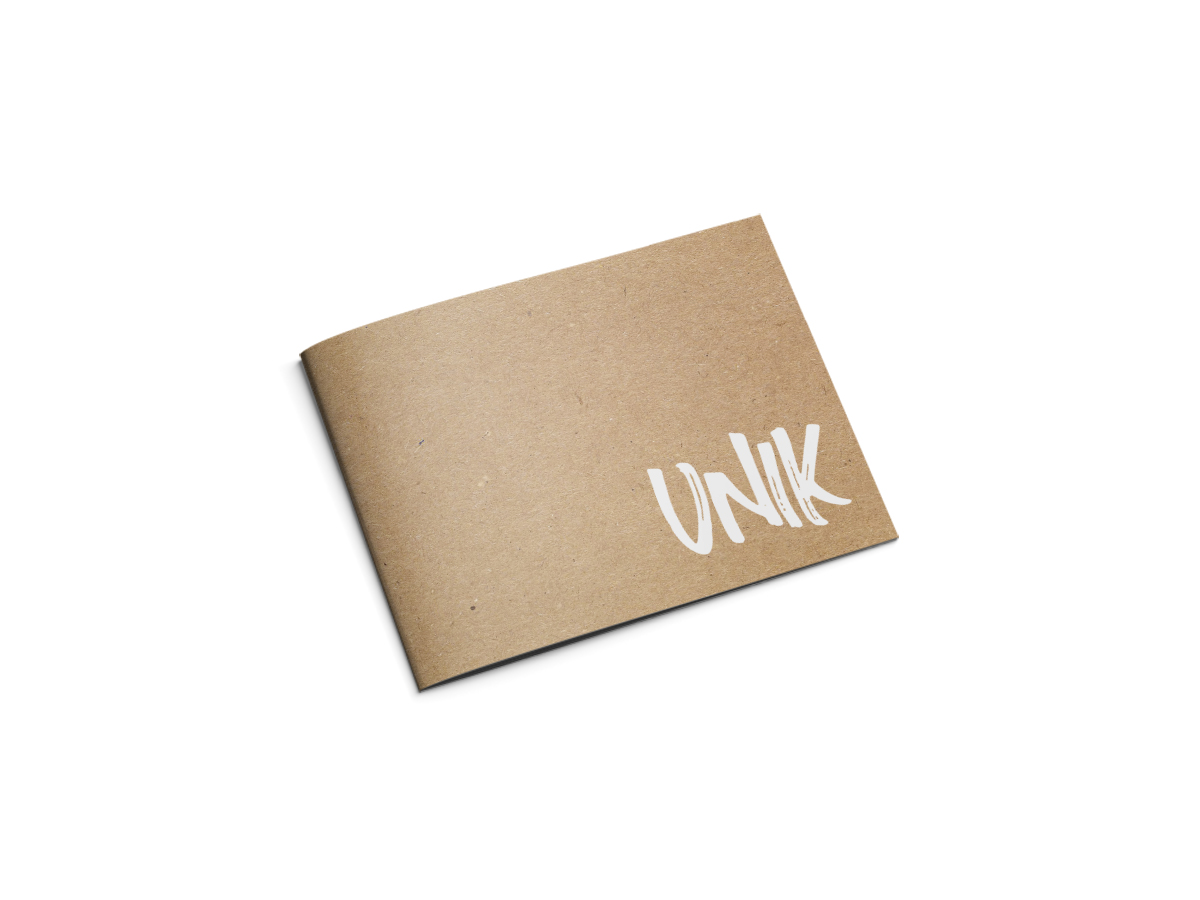 In the course Corporate Identity and Branding we got to create our own brand and design a brand book for it. The name Unik means unique which is a better word for describing fruits and vegetables that don't looks brilliant (so to speak).
Since 30% of fruit and vegetables get thrown out just because of their appearance  we wanted to create a brand and concept that focuses on selling just those fruits and vegetables. We wanted the focus to be the same taste but a cheaper price with the values sustainable, genuine and playful.
We chose to work with subtle versions of happy and playful colors inspired by the nature. Thereby their names which are e.g. dragon fruit, pomelo and prune. To get the feeling of sustainability we chose to use recycled paper for the cover of the brand book.