aka my 2017 goals.
Every year I try to set a few goals, not unrealistic ones but just a couple of things to focus on during the new year. I know this is a sticky subject and that some people just don't like to set goals. Partly because they can't keep them and partly because they think they're are unnecessary.
But…
I was actually rather successful with last years goals, I've started to drink more water, focus on things that make me happy, to live in the present and to not overanalyze things. Though some of the goals need a bit more work, like to ALWAYS cleanse my face every morning/evening and to try and be more positive. I've gotten a whole lot better, but good isn't perfect.
So I have decided to set some new ones this year as well.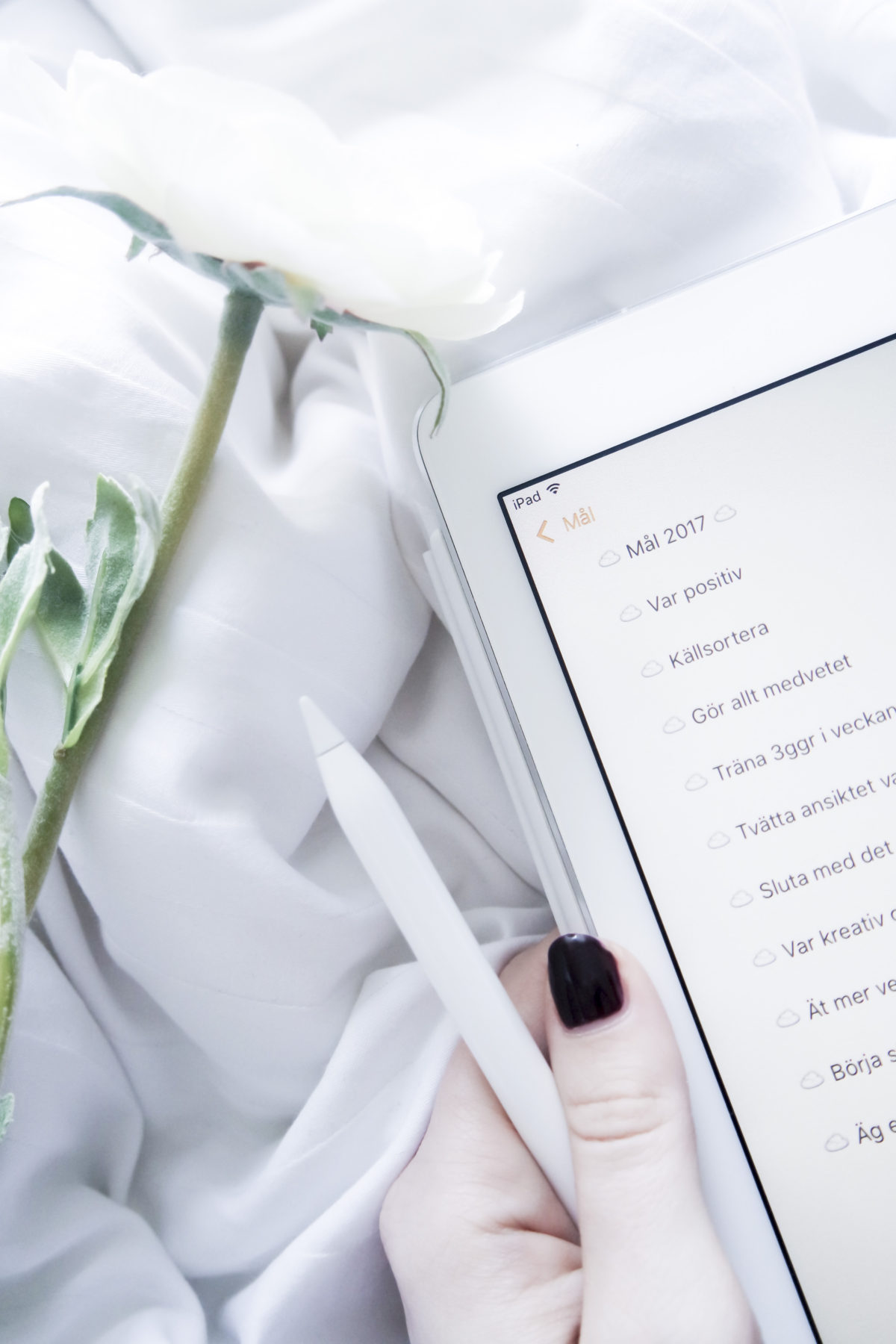 So this years goals are:
Start sorting my trash and recycle (glas, plastic, metal, and inflammable)
Work out three times a week
To cleanse my face every morning and evening
Stop the unnecessary shopping
Be creative and create more
Eat more vegetarian food and try to lose the sugar
Only own things that give value to my life
Have you set some new goals for 2017? Would love to hear about them in the comments below!