Dear home…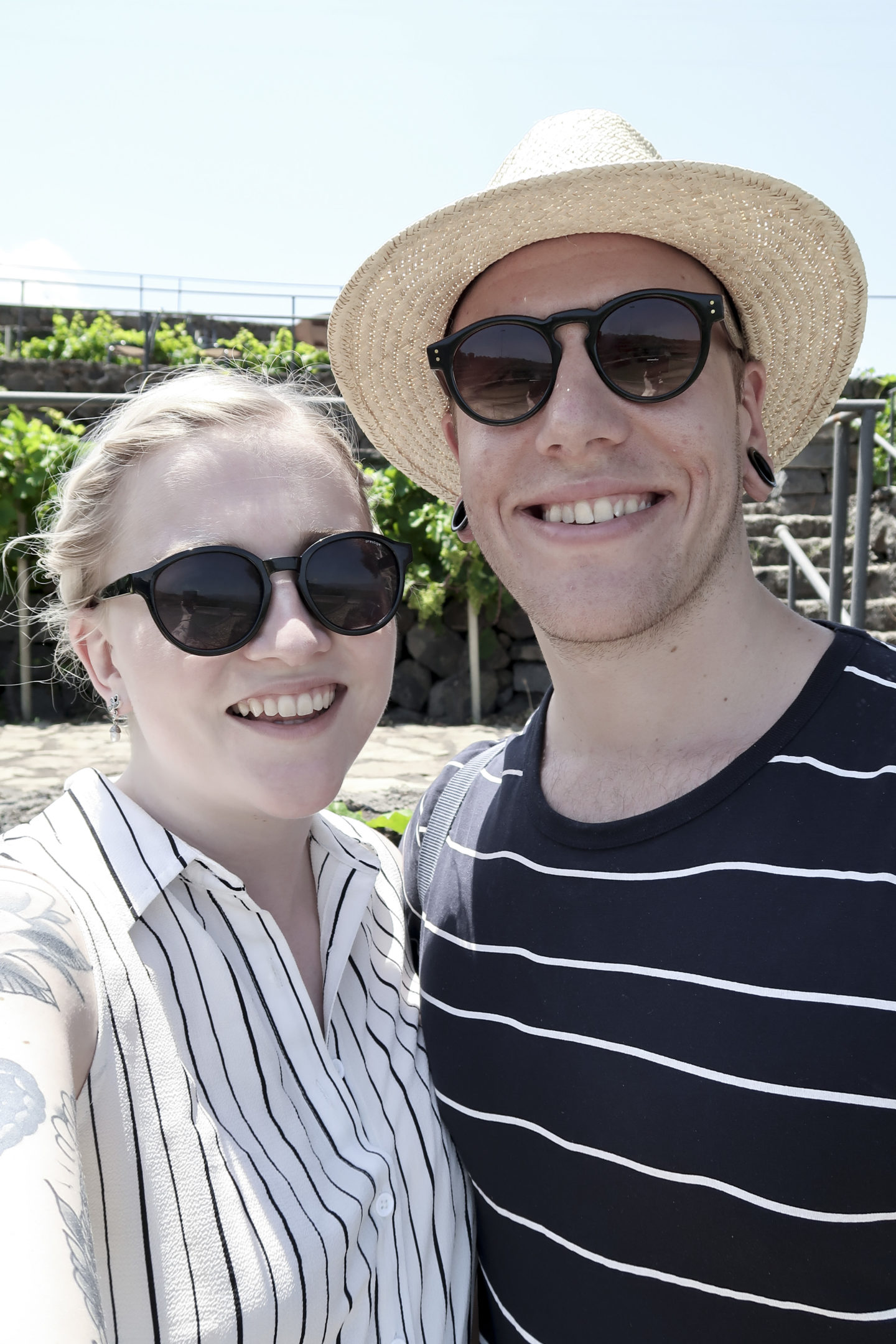 The weather is amazing here in Sicily. Jonathan and I have spent so much time at the pool so that we've almost forgotten to eat gelato! I can't wait to tell you all about what we've been up to when we get home, but here are some of the highlights.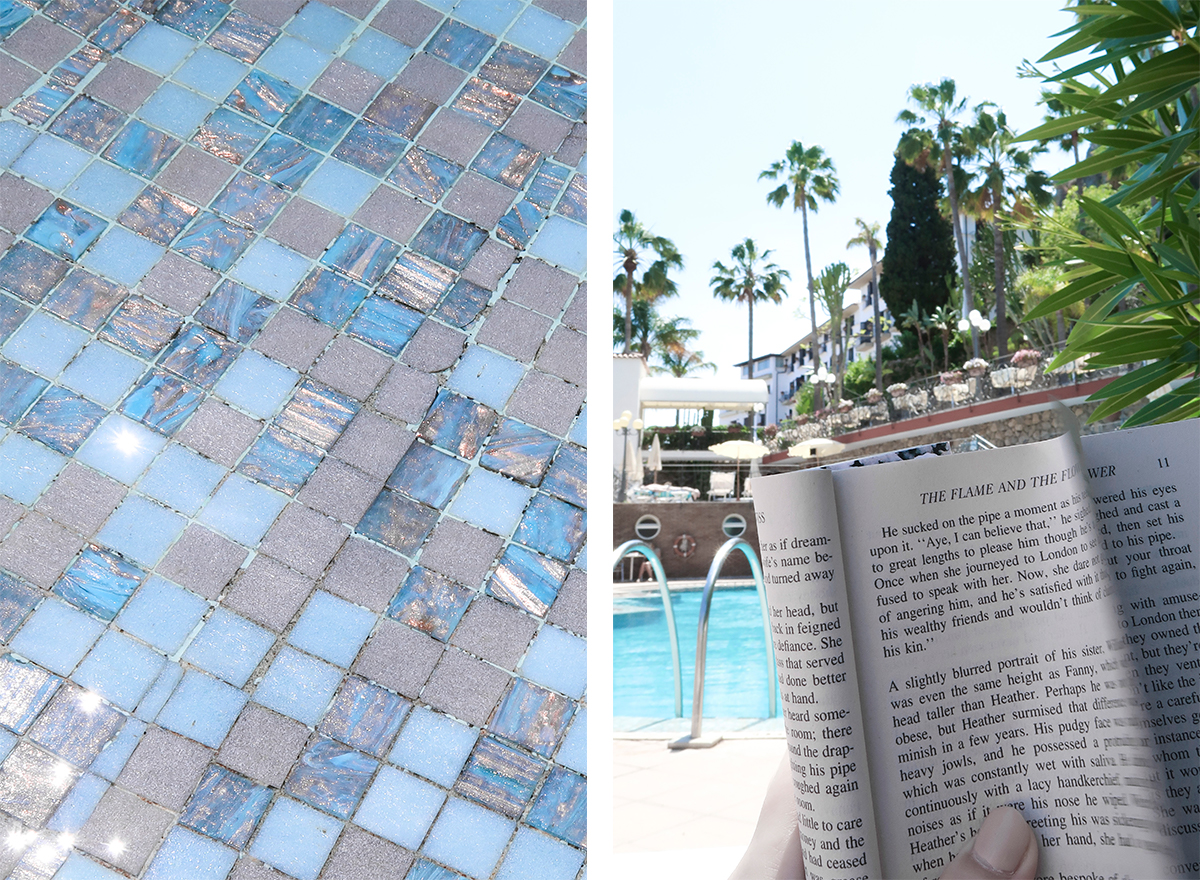 We spent time by the pool…
Reading books and drinking way too strong Aperol Spritz and Gin and Tonics. (And pretending we were on vacation during the 50s with the beautiful pool area and my high waisted bikini and Jonathans striped swim shorts.) The water was also just perfectly warm for a bath coward like myself.

…and by the ocean at a place called Isola Bella
For about 20 minutes until my skin started to hurt from the sun, even though i wore SPF 50. And be warned, Isola Bella is hopeless to walk ON because of all the rocks and TO because of the giant stairs that feels like they're never ending. A really pretty place though!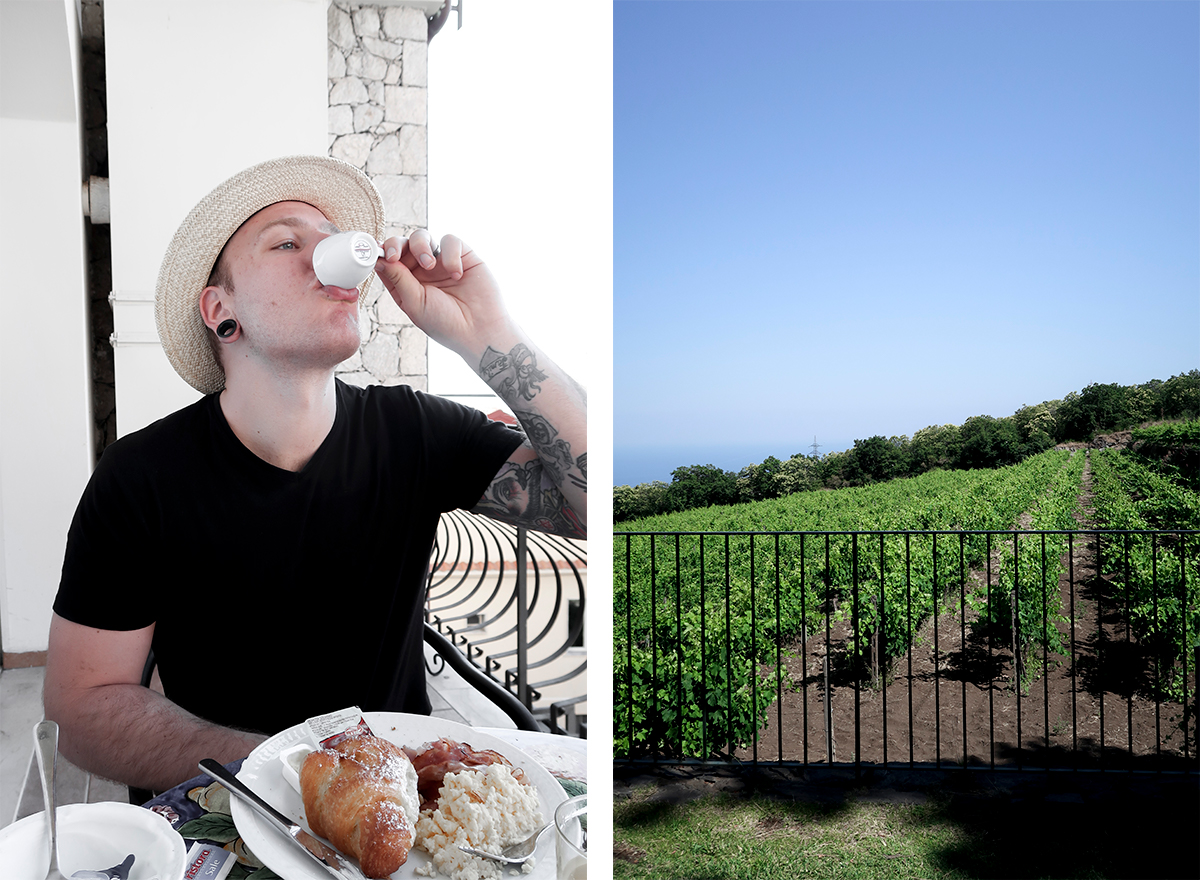 We visited two vineyards and had wine tastings. (We also drank a lot of espresso)
I'm not that big on coffee but during this trip with espressos on the breakfast buffé I actually learned to enjoy them! Espresso is a lot better than the typical Swedish coffee in big cups. And as for the wine, you all know that I love me some red wine and the Sicilian wine is no exception!
We spent time in Taormina drinking aperitivo and eating delicious food.
I ate the best pesto of my life with shrimps and cherry tomatos. I also ate Prosciutto e Melone and Quattro Fromaggi to keep me going for a lifetime. And let's not forget the gelato! The Italian food was the best part about our trip and I can't remember the last time I ate this much. And I highly recommend ordering an aperitivo as they usually come with something little to eat as well. Yum! (And there was this is one resturant called La Botte where Mr Darcy had eaten, Colin Firth that is, and I might have fangirled just a little haha)
We hiked the volcano called mount Etna and ate at our new favorite place called Rifugio Ragabo
So beautiful landscapes! And then there were this delicious pasta with porcini mushrooms (yum!) and let's not forget the liter of amazing wine that only cost 6 euro(?!)
We saw cute kittens and went to a market.
I'm super allergic to cats, but that doesn't mean I can't take pictures. Just look at those cute little ears and paws! P.s The doughnut fruits are delicious and so are the cherries!
Wish you were here!