And it's glitter all the way!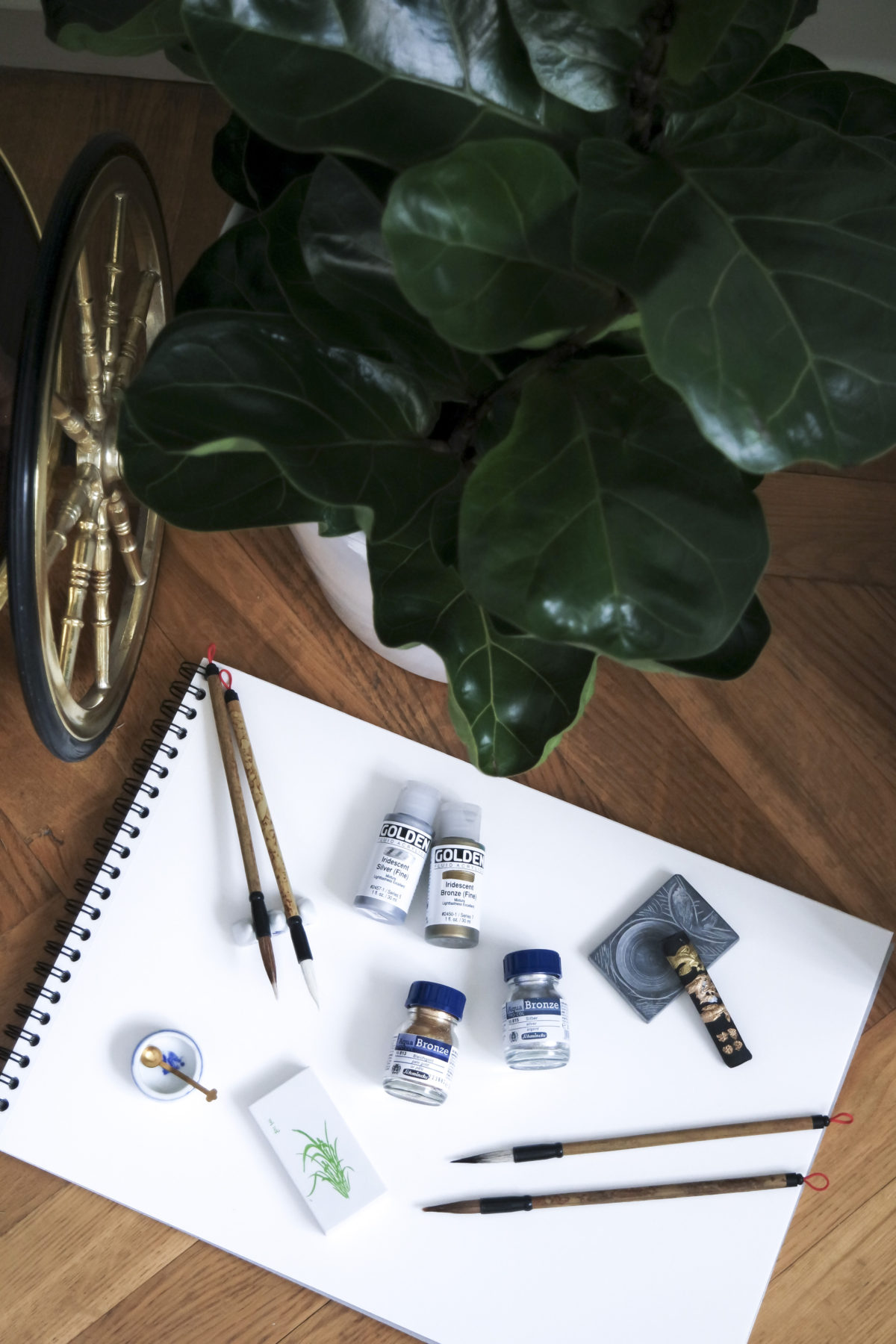 It was ages since I illustrated anything by hand. So I thought I should change that by buying some really fun stuff that I just cant't help myself from using. So here is the things I've added to my art stash. And let me tell you, it all sparkles!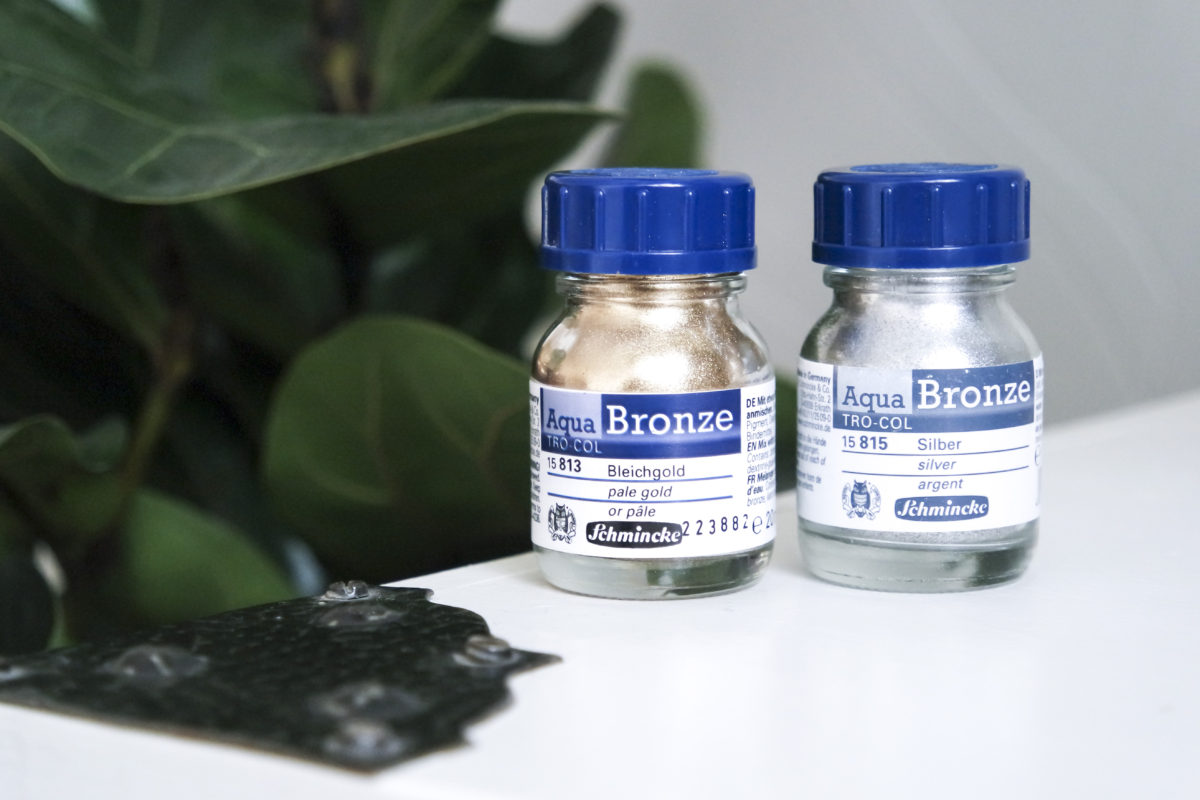 First up is the most sparkly things of all! Schmincke Aqua Bronze. I got them in both pale gold and silver. It's a kind of glitter that you can mix with either water or another acrylic color like the ones below.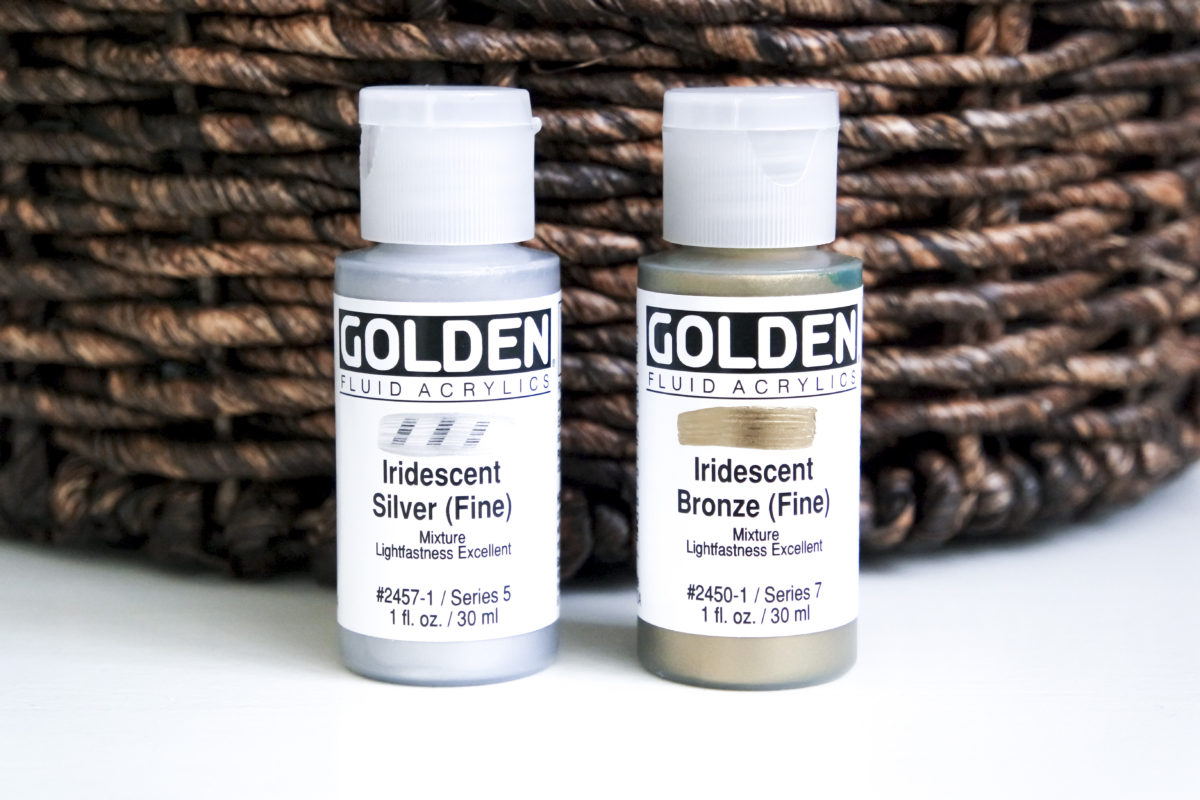 Golden Fluid Acrylics Iridescent is metallic acrylics that works perfectly to mix with the Aqua Bronze colors. I had planned to buy a gold and silver one, but the Gold Deep (fine) was unfortunately out of stock. The other gold versions looked a bit to yellow for my taste, so I decided to go with Bronze (Fine) instead. Looks a bit antique gold which will work perfectly with the gold Aqua Bronze color. I also got Silver (Fine).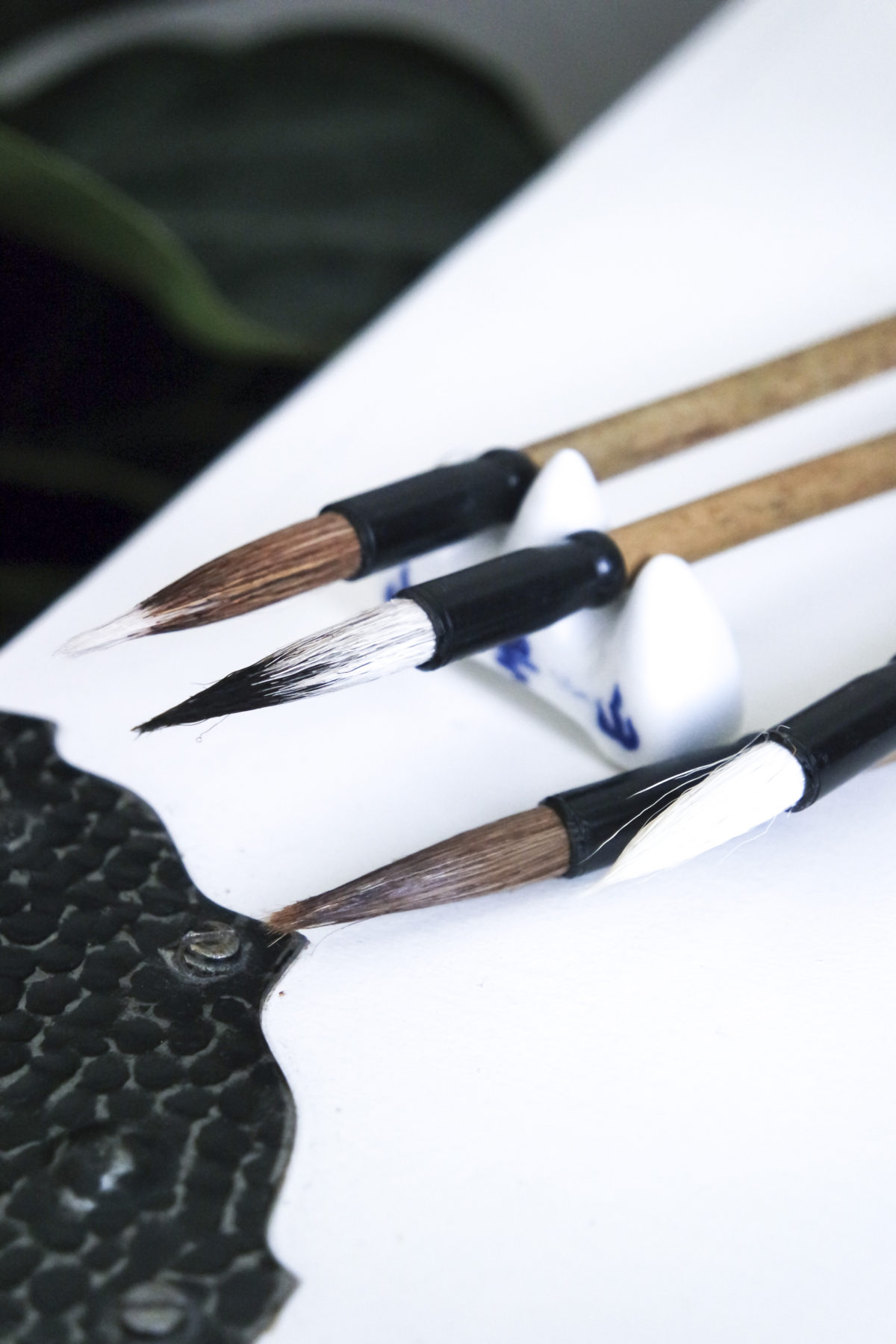 And now to the most exciting things of all, the Chinese calligraphy set. This is the reason I waited to use all my new art stuff, just had to get some pictures of these beautiful brushes before i ruin them completely! The set came with four different brushes and I can't decide if I really want to ruin them with the acrylics or if I just want to use them for watercolor and ink. But then again I think ink will ruin them about just as much so well see! I first got to try them and feel the difference before I do anything. (And sorry in advance to all Chinese calligraphy fans for probably using them all wrong! haha)
The last thing I added to my art stash was something to paint on. I bought a big pad of Mixed Media paper, think they are 300g/m2 pages which will be super nice and luxurious to illustrate on. Im so delighted!