And it was about time!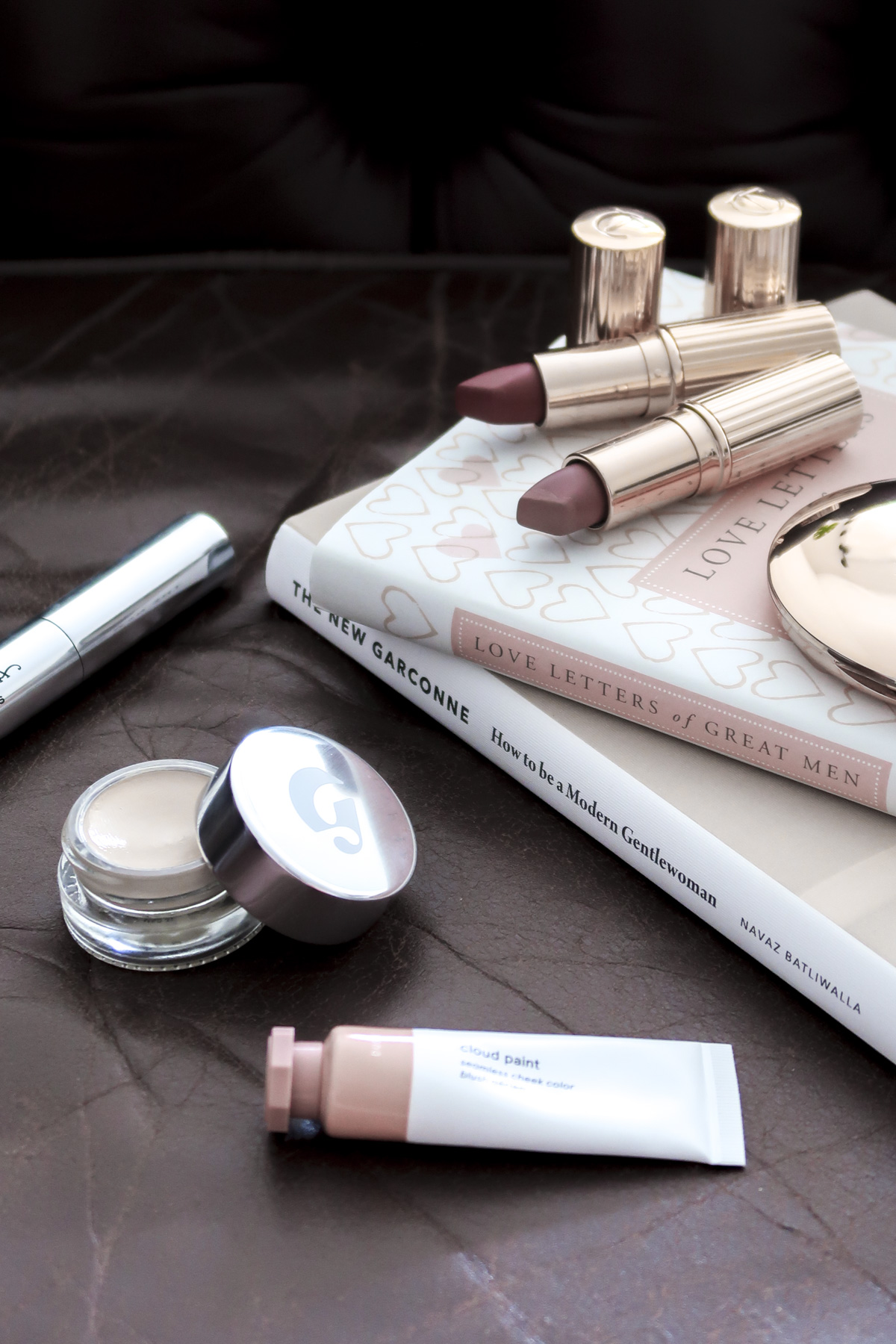 Since my minimalist makeup challenge in May I've wanted to swap some of my products and try something new. As you probably read in this post I was in the mood for something peach so that's what I got! Here are the new additions to my everyday makeup routine that I've collected over the last few months. (I think I should probably do an updated makeup routine, let me know in the comments if that's something you would be interested in reading!)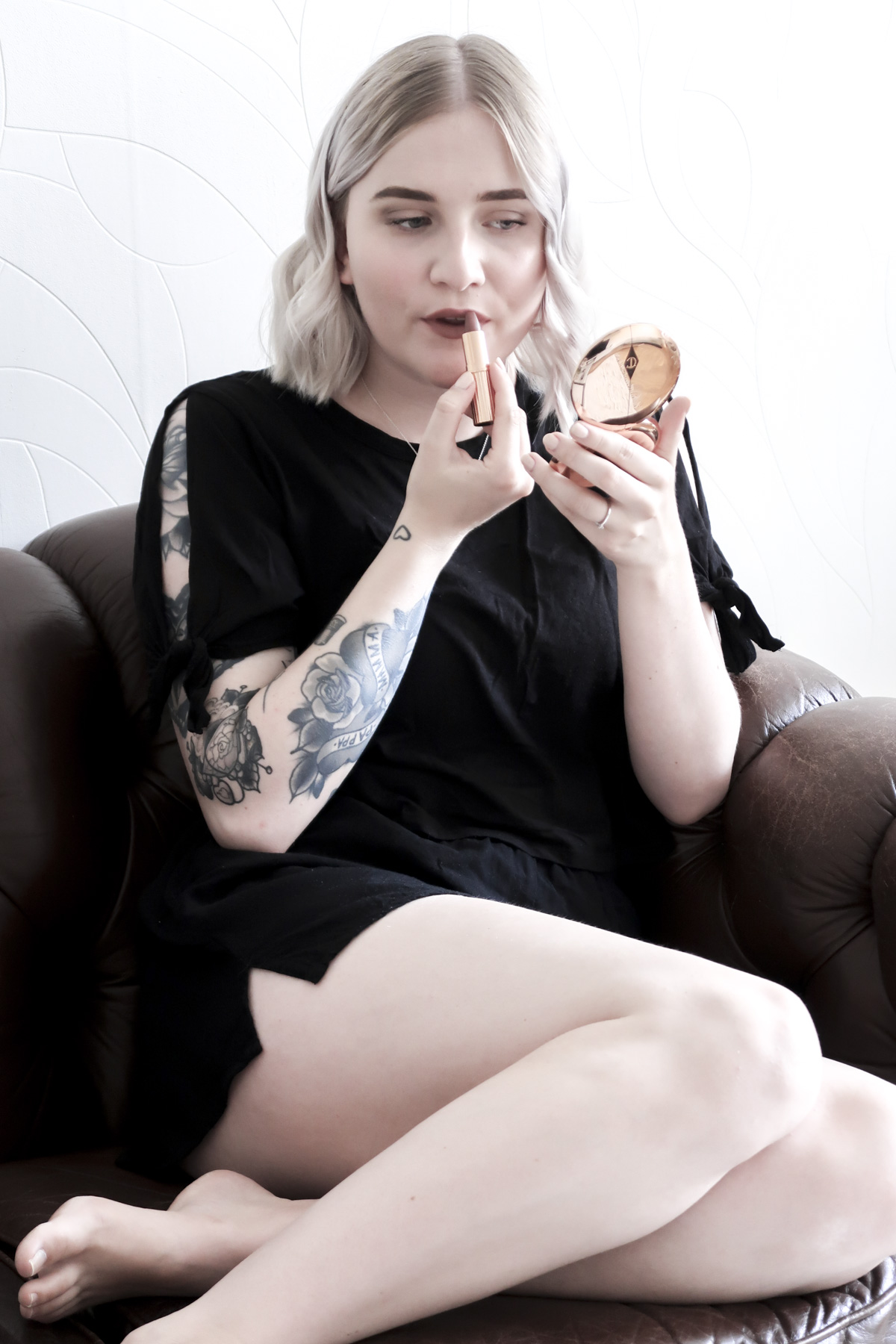 Glossier Cloud Paint – Dusk
The first thing and one of the more exciting ones is the Glossier Cloud Paint in the color Dusk. I've wanted to try Glossier products for the longest time, especially the Cloud Paints and I finally got hands on one! I'm really pleased with my choice of color because this brown-y pink-y peach is really pretty and works perfectly for a toned down everyday look. And as an artist at heart, this packaging is simply gorgeous.
Charlotte Tilbury Matte Revolution Lipstick
As most of you know by now I love the Charlotte Tilbury Matte Revolution Lipsticks. Especially the color Glastonberry. The formula is the perfect matte lipstick, it's not so matte that it gets uncomfortable to wear or that it makes your mouth look like a butthole. It's almost hydrating! It got a slight velvety look but sticks around on the lips for quite some time. But both the colors I have are quite statement. A clear read and a dark purple. So I thought it was time to try something lighter and more natural.
Very Victoria
I've been back and forth if I should buy this shade for probably a year. What stopped me was that I was concerned that it would be to pale or orange. But after my want for peach I though "well, let's just try it!" and I'm glad I did because this is my new favorite every day lipstick. (This is the one I used on the pictures in this post)
Walk of Shame
The other color has been sold out on Feelunique.com since Charlotte Tilbury launched but was finally restocked. It's a orange-y red that's not as bright as many other reds. I think I read somewhere that this is the lipstick Miranda Kerr uses fyi. And I think it's really pretty!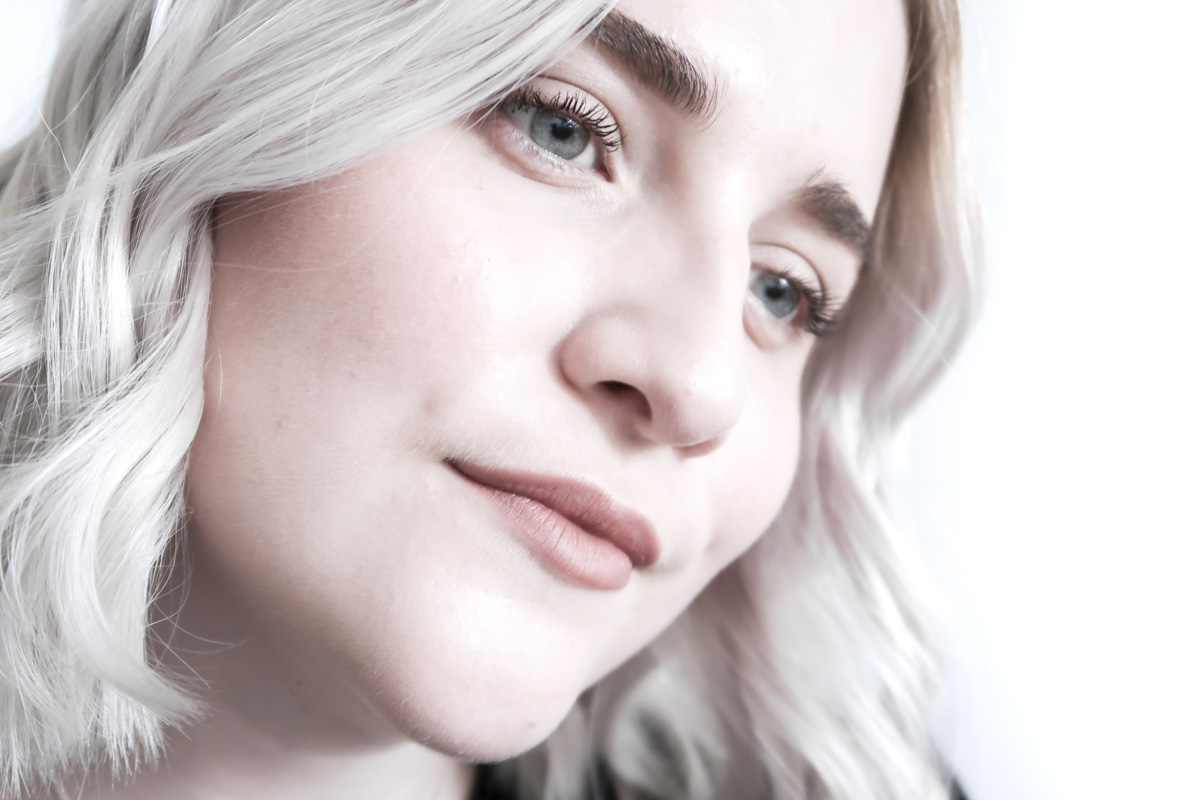 Charlotte Tilbury Airbrush Flawless Finish Powder
Loose powders works great but for everyday I simply can't handle it anymore. Powder flying everywhere, sticking on my fingers and clothes (which is not that fun because I mostly wear black). So I wanted to buy a good ol' pressed powder to keep me from starting every morning irritated. So I thought I could try this one from Charlotte Tilbury. I have read great things about it and it works really well. And as long as it don't look cakey or dry I'm happy! This one is in the shade fair.

Glossier Stretch Concealer
One of my absolute favorite new additions is this concealer from Glossier. It's super hydrating, brightening and got a reasonable amount of coverage. I love that it's not dry and that it melts into the skin. And once again, the packaging is perfection!
Anastasia Clear Brow Gel
Lastly I bought a new brow gel. The one from L'oreal that I have used previously is good but my brows are crazy so I need something more glue-like to keep them into place. I really think this one does the job very well but I've also heard great things about Brow Gals Brow Gel so I'll probably try that one next!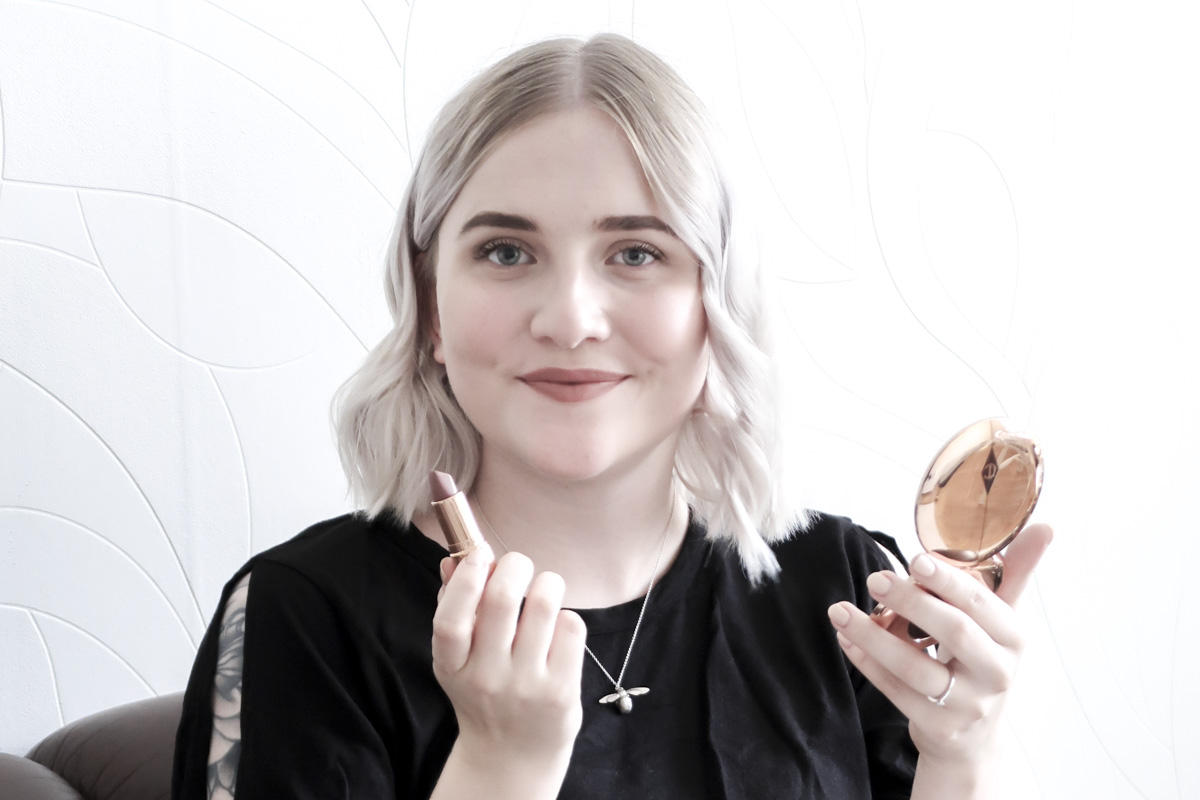 These were all the new additions to my everyday routine! Hope you enjoyed this post and don't forget to leave a comment down below!