Blah…
I don't really know how I feel about this month because it's been really stressful and filled with anxiety. I'm a person who likes to feel safe in my everyday life. Right now I'm starting to see an end to my 3 years of safety that has been uni. In a bit more then a month I'll be unemployed (not really because of the summer classes that I'm planning to read) and my bachelor's thesis shall be finished and presented and it's time to start the rest of my life.
So this month has been a mix of trying to enjoy the last months of school at the same time as trying to get somewhere with my bachelor's thesis, while looking for a job and spending most of my days alone at home trying to get things done while Jonathan is at work.
Let's just say that April hasn't been my favorite month this year but now I'll stop moaning and get started with my April favorites.
Girls
I know that this might be horrible for some of you but until last week I hadn't seen the TV series Girls. Like ever! So last week I decided to do something about that and it was absolutely amazing (yes, 6 seasons in about a week, I love TV series sorry not sorry!) I loved how raw and real Girls was and how it changed the way I look at people and the meaning of life. How it doesn't have to be so difficult and that the point of life is to be living. A really great series! If you haven't seen it I highly recommend you do.
The Minimalists Documentary
Most of you probably know that i love minimalism. The creators of the podcast "The Minimalists" have also made a documentary with the same name. Previously you've needed to pay to watch it (and as a movie-freak I already pay to much each month for Netflix, HBO etc) But this month The Minimalists Documentary came to Netflix. Yay! It was a really amazing documentary and if you have a hard time getting a grip of minimalism I recommend you watch it!
Beauty and the Beast
I think this might actually have been more of a march favorite but I completely forgot so I just need to mention it here in this post. Beauty and the Beast with Emma Watson. Do I need to say more? An amazing remake of a movie I've grown up with and a really cozy movie-night with Jonathan.
Logitech Create Keyboard
If you read this post about my ultimate study set-up you know how revolutionizing I found the Logitech Create Keyboard for Ipad Pro. An iPad case, Apple Pencil holder, Keyboard and iPad stand all in one. It has really made my iPad pro more useful and it let's me travel without my old bulky Macbook Pro. A life-simplifier I would say!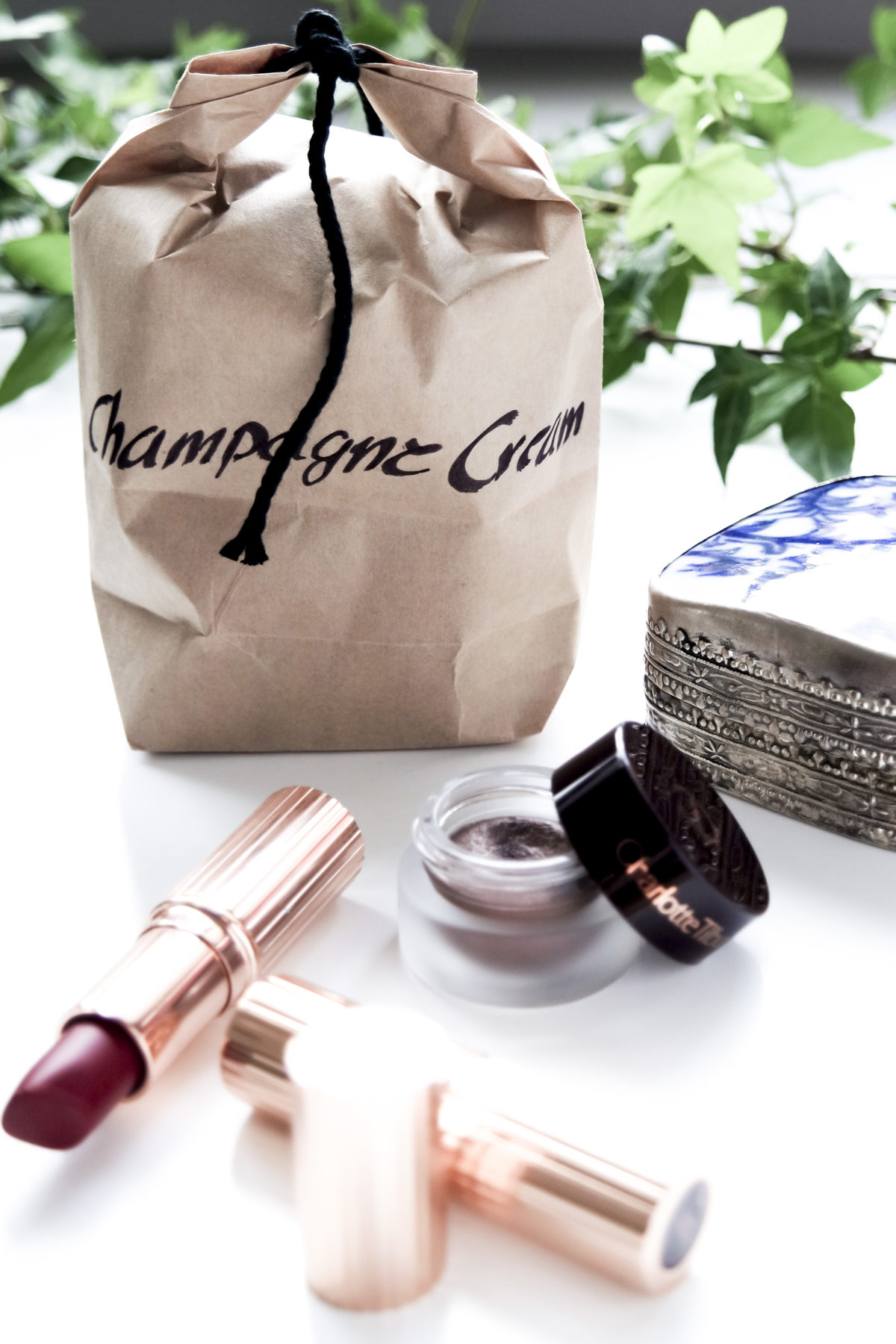 My favorite tea Champagne Cream
In the  eternal quest to find my favorite – nail polish – lip stick – bag – etc – I've now decided which my favorite tea flavor is. I love Pickwick Spicy Chai, Celestial Sleepytime Vanilla and Carl Larsson gårdens green tea. But my favorite is a tea I found in my local tea shop called Champagne Cream. It's a mild black tea with blue petals in the mix. I really don't know what it tastes like but it's neither champagne or cream. Still really delicious though and my favorite. I actually had to go and buy a new bag this month which says a lot when it comes to tea.
Porcelain box
I've always loved notebooks and small little boxes. Since I discovered that I actually don't use my notebooks I've kind of given up that part. But I still have a hard time not collecting cute little boxes. Like this metal one with a porcelain lid. I bought it last night at an event the shop Newport arranged. Champagne and discounts – love that concept!
Charlotte Tilbury at Feelunique.com
Did you know that all of Charlotte Tilburys makeup can now be found at Feelunique.com? Which means no more unnecessary tax or shipping costs for all us Swedes. Yay! A definite favorite! (Even though I love Beautylish it's a bit harsh to pay for an extra lipstick, or more, just in tax-money. Makeup is expensive as is)
Taco Spice Big Pack
I'm really trying to make most of the food I'm eating from scratch to avoid all those added nasties. But in some cases the taste is worth the small amounts of crap (I'm thinking instant noodle soup, custard made from powder, and micro pop-corn with butter) and one of those things is the Santa Maria Taco Spice Mix. To eat taco is a big thing here in Sweden. It has become something of a signature dish and something almost every Swede spends their Friday nights eating. And this month i found a HUGE pack of Taco Spice Mix (1kg) which will keep me and Jonathan covered for probably months ahead! (I know it's crap and that you can make your own – but I simply like the taste of this version of taco that I've grown up with.)
And that was all my april favorites! Hope you enjoyed reading and don't forget to share your favorites in the comments below.