It keeps you from throwing out your most loved pieces of clothes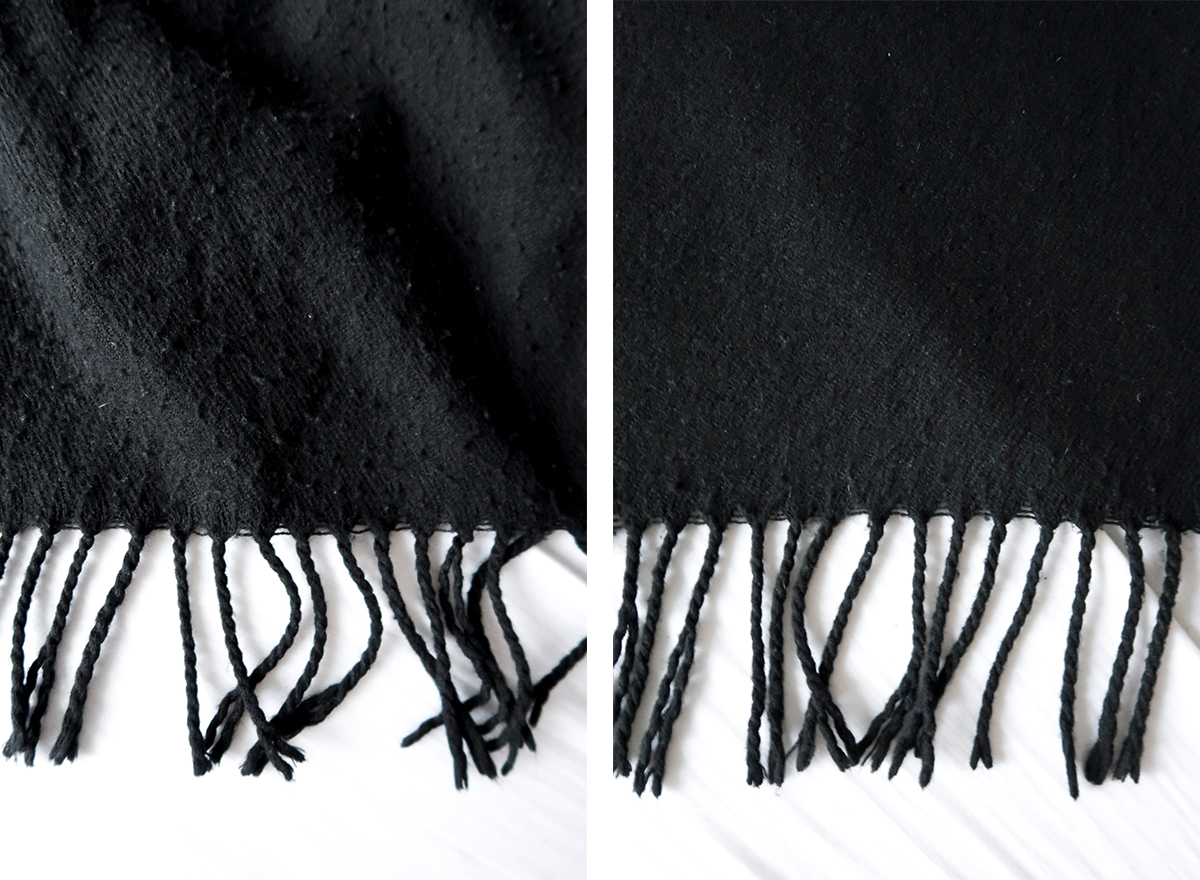 For you who haven't noticed it has become seriously cold during the last few weeks which lead me to look through the internet for some new hats, gloves and scarves. I have got a black scarf I bougt back in 2013 that I completely love! The only downside is that it had started to look rather shabby. It got bobbles all over and is no longer as soft as it ones was. But it has taken me through countless classes (as a blanket), cold and windy Swedish winters (as the most snuggly scarf/headpiece ever) and it's the best ting ever to bring on a train ride in the mornings.
Which is something I'll be doing a lot of during the year to come since I've just got a job in Stockholm (2h from where I live). Working with graphic design and makeup. The dream! Which is also the reason for the lack of blog posts during the last month. Finding a job has had to be in focus!
But back to my scarf. I love it, its gigantic, warm and multi-purpose. Since I wanted to take care of my cashmere jumpers I bought a cashmere comb. Which is a little ting that you use to remove bobbles in the material to make them look as new again. So I decided to try and put some new life into one of my most loved garments, the scarf, and give it another couple of seasons.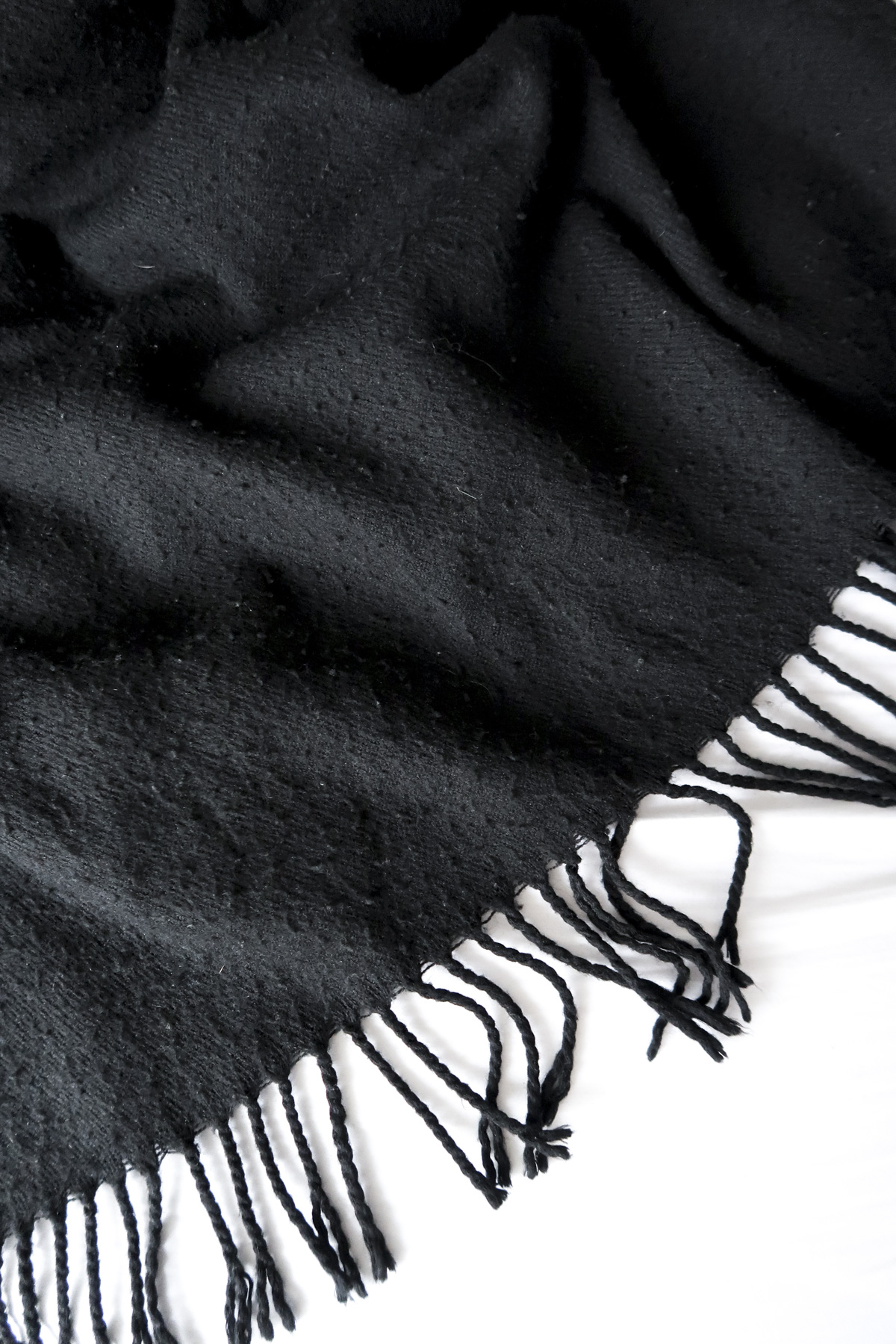 So how does the cashmere comb work?
A cashmere comb is a special comb that removes the little bobbles that most wool/cahsmere clothes get with wear. To remove them you simply comb your garment and the bubbles gets combed out. Since my scarf is more like a blanked this took close to forever but with any other garment this will just take a few seconds.
You can find the cashmere comb that I'm using here.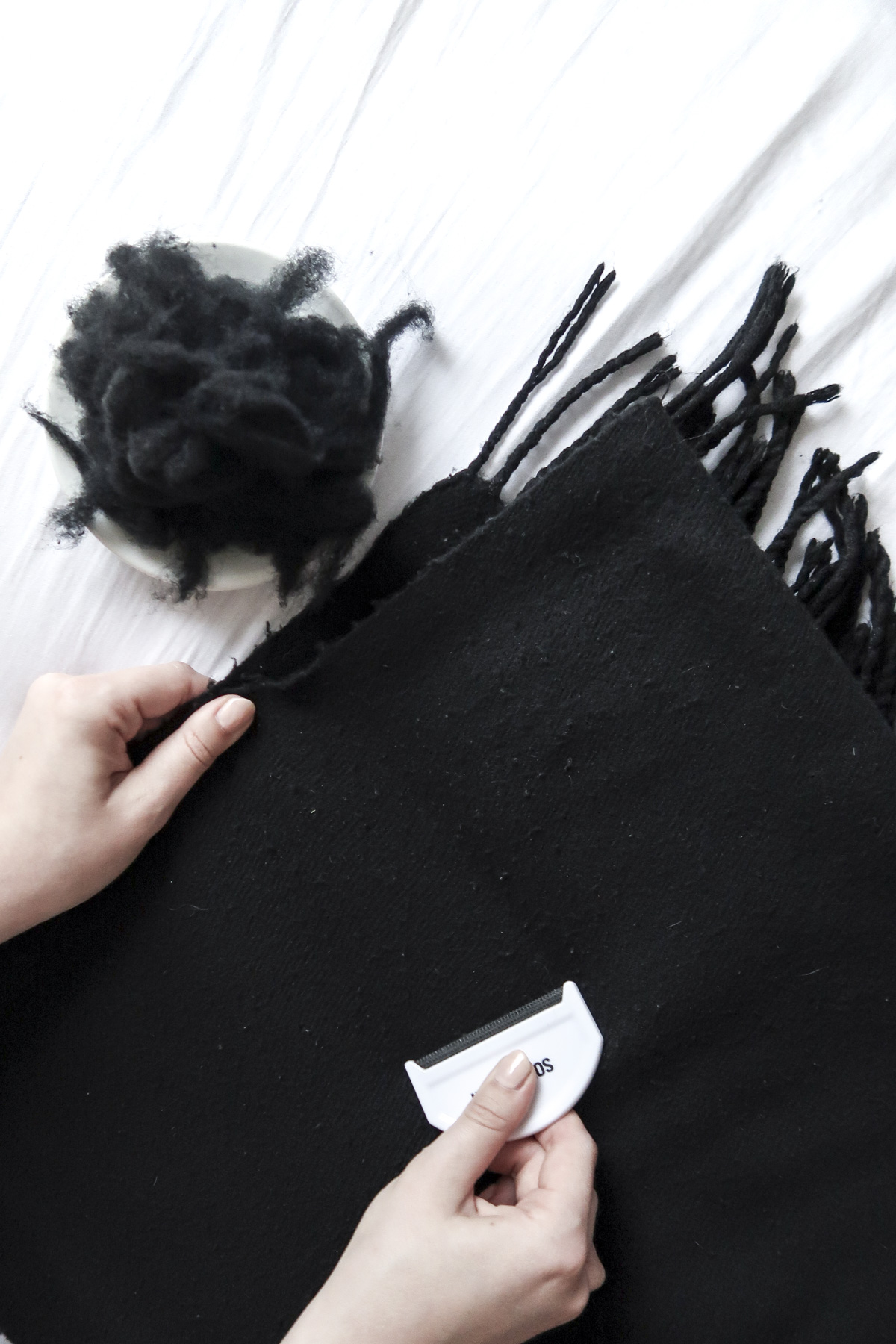 After combing I also cut away all the fluff on the edges of the scarf! This is not a necessary step but I like to do it to get that clean finish. I wouldn't recommend doing it on your most loved cashmere sweater but on a scarf, not much damage can happen.
Speaking about damage. As you see on the picture above, there is quite a lot of fluff that gets removed in the process. So I wouldn't use the cashmere comb unless it's neccesary. (Beause you want your clothes to keep for a long time, right?)
So now I'm sitting here on the train, this rainy monday, in my good as new scarf ready for the next four years of wear! Please share in the comments if you have got any tips to make clothes last longer? Hope you all have a good monday!