For those rainy days.
You know those days when life feel rather crappy, when weather is awful and you just don't feel like doing anything? For those days this pick me up makeup look is perfect! It always makes me feel more fresh and up for anything life throws at me (which at the moment is a never ending stream of long theses and reports.) 
As per usual, it's not that complicated (because the last thing you need when you feel like crap is performance anxiety)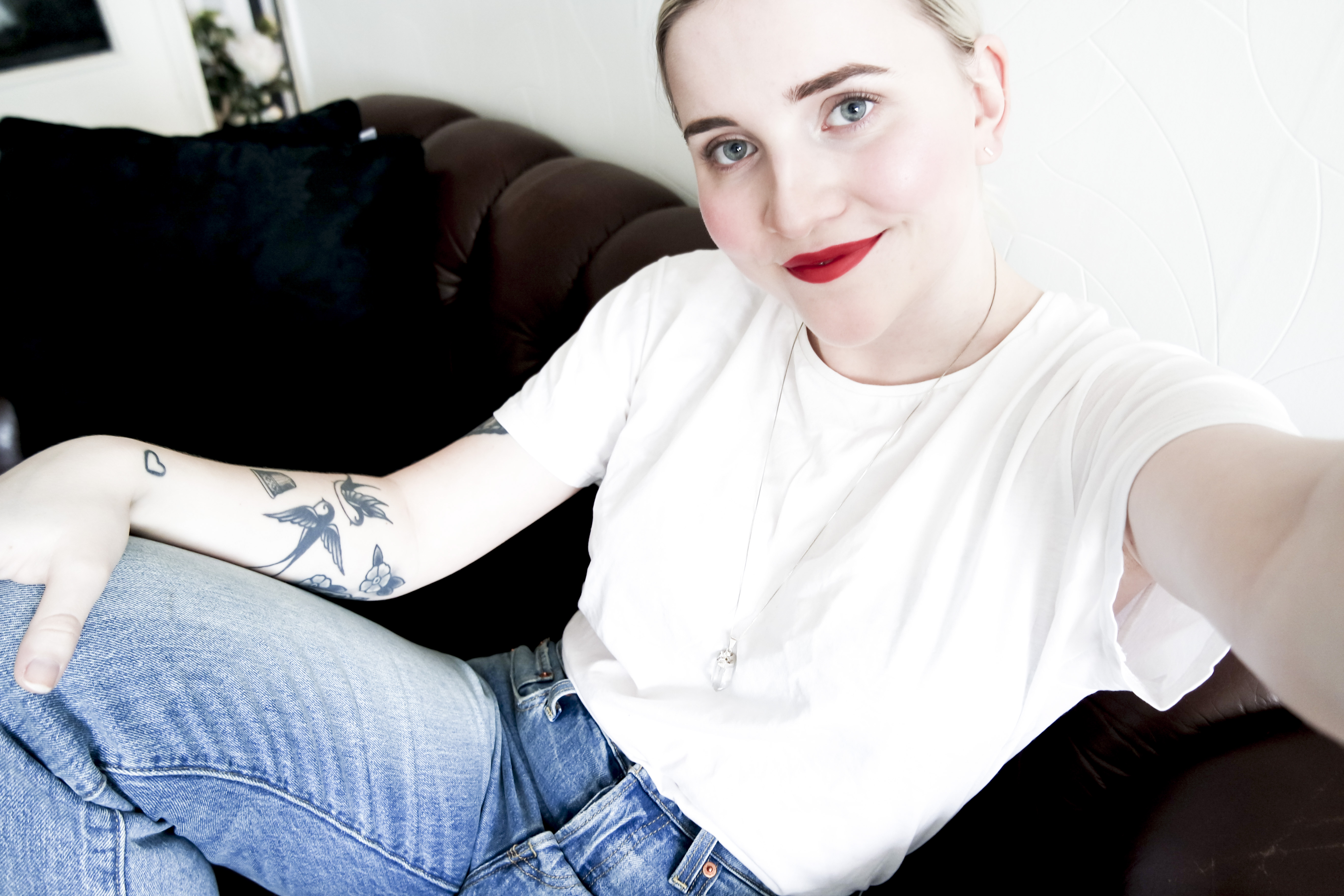 Base
Start with your favorite base that makes your skin glow and look fresh! For me that is the It Cosmetics Your Skin But Better CC+ Cream in the shade Fair. Then I always follow that up with a bit of matte powder. The one I've been using lately is the Paris Berlin Ultra HD Loose Powder in the shade HT10 (It never ends, but I've decided to finish it before buying a new one. Can't decide if I should try By Terry Hyaluronic Hydra-Powder or just buy another Chanel Les Beiges. I hit pan on my last one and now it's just as much of a mess as a loose powder. Should probably try to DIY it into one piece again though.)
After that I use my Kevyn Aucoin Sculpting Powder Medium as a contour under my cheekbones, jawline, and on my temples. To finish the base i use some of my Charlotte Tilbury Red Carpet Red on my cheeks and blend it out with my fingers. Followed by a light dusting of Becca Shimmering Skin Perfector Pearl

Eyes
I keep the eyes rather simple and just use some of the sculpting powder again in the crease and some of the highlighter under my eyebrows and in the inner corners of my eyes. I also use a bit of sculpting powder in my eyebrows and brush them out. Lastly I curl my eyelashes with a Suratt Eyelash Curler.
Lips
To finish it all off and really get that fresh feeling a classic pop of red works wonders. I use the same lipstick from Charlotte Tilbury as I used on my cheeks and put on a thin layer, dab it off with a tissue and then apply a second layer. (Don't forget to use you finger or a tissue to remove the red color in the middle of your lips so it don't get on your teeth)
And that is all for this classic pick me up makeup look. Hopefully you'll now feel a lot fresher and better about your day! I'm now going to get back to my reading. Wish me luck!