My go to palette for the summer!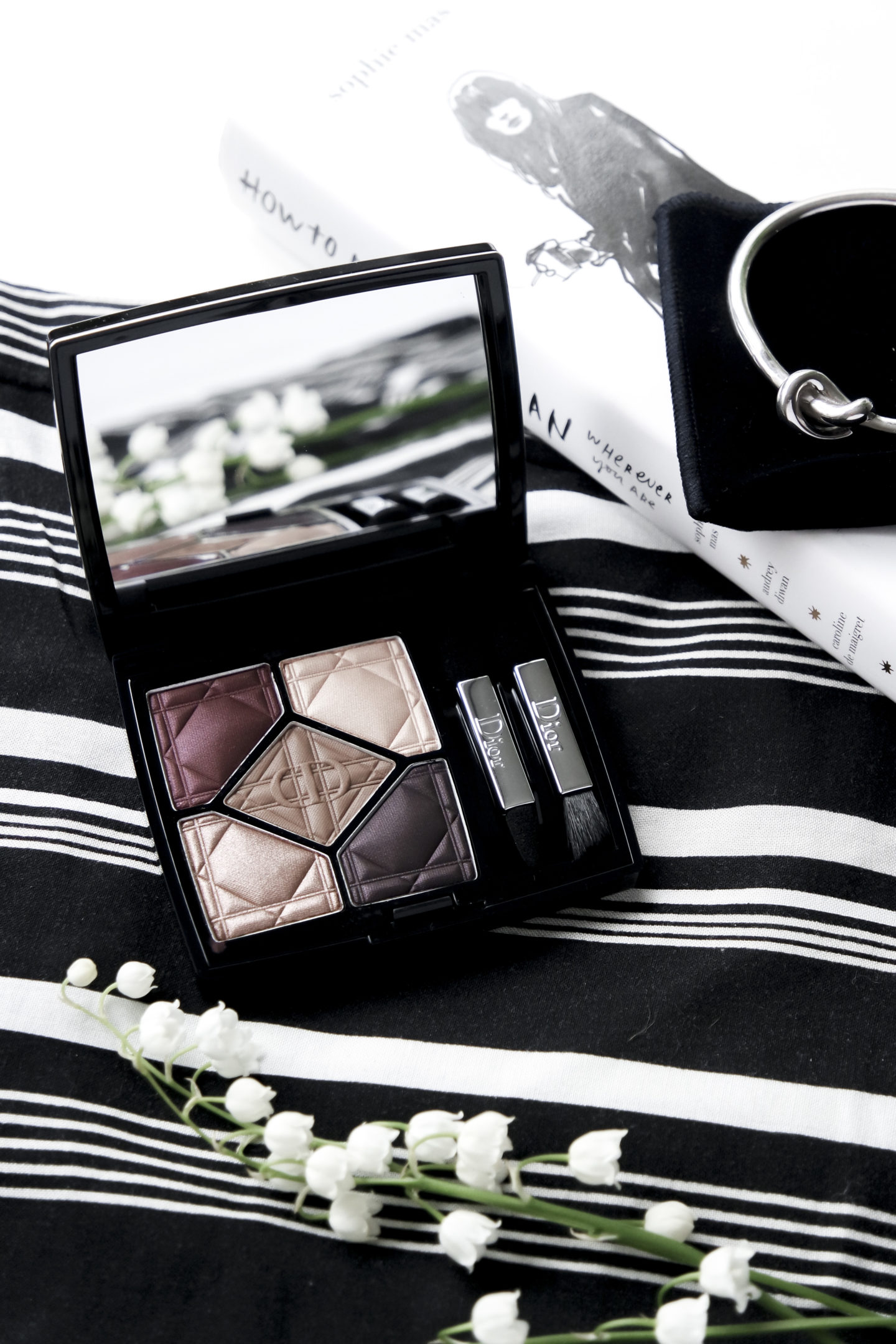 After my little experiment with only eight makeup products during the month of may, I've been so in the mood for som serious eyeshadow! And I've long been looking for the perfect little palette. The ones I've found that's the closest is Naked Basics which I love. But the thing it's missing is something warmer brown-y and a red-ish purple color. So I've complemented with the Balm NUDEtude palette that got the perfect browns and purples.
But last week I discovered a new eyeshadow palette from Dior, with all the shades and the perfect combination of dark and light shadows. I actually don't miss anything in this palette which is a big statement from a beauty addict.  Dior High Fidelity Eyeshadow in Feel is close to perfect!
The stand out purple-y brown
It's a gorgeous satin red brown with a hint of purple that shows when the light hits it.
The light shimmer
Another gorgeous color is the light shimmer. It's a beautiful neutral highlight color with just the right amount of shimmer for a natural glow.
The peachy brown shimmer
This palette was in my opinion perfect without this shade. But if another shade should be added, this is actually a great choice. Something medium brown, with shimmer and a little pop of color. This is a beautiful copper brown that will be perfect for the summer, so thanks for that! (Update: It's actually become one of my faves now when I've used it for a bit)
The dark purpel-y brown
This is the shade with the "worst" pigmentation (and with worse I mean averagely good). This shade is one I'm going to use to deepen the crease and outer part of my lids and perhaps use as a natural eyeliner. And for those purposes it will work perfectly. And if you'd like, I think you can create a smoky eye aswell. (To pigmented dark colors are hopeless to work with, so this actually works just fine for me)
The perfect medium matte brown
This is exactly the warm brown shade I love from the The Balm palette. Simply perfect. And if my research is right Mac Cork is also a very similar color.
As you might notice I'm a tiny bit obsessed with this Dior High Fidelity Eyeshadow. IT'S SIMPLY GORGEOUS!  And with the addition of my contour and highlighter I also have the possibility to get that super bright glow and cool brown matte eye. So this really complements my makeup collection.