All the makeup I have slapped on my face lately.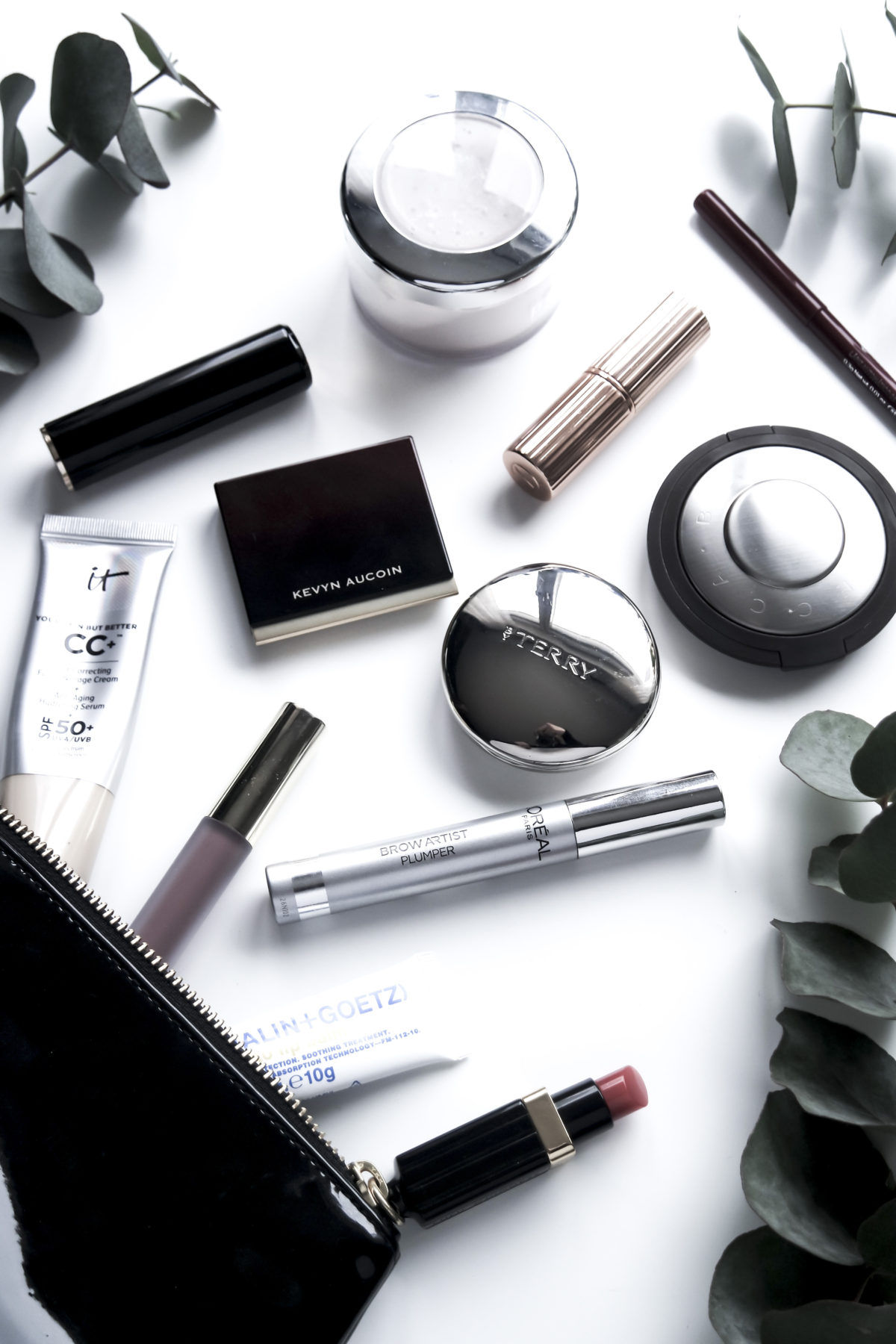 The last few months I have been rotating between the same looks. A flawless base with high coverage to hide my reed face (a side effect of the weather). Paired with a dark lip, polished eyebrows and natural eyes.
So I thought I could give you a tour of my every day makeup bag for this late winter/spring. Hope you enjoy!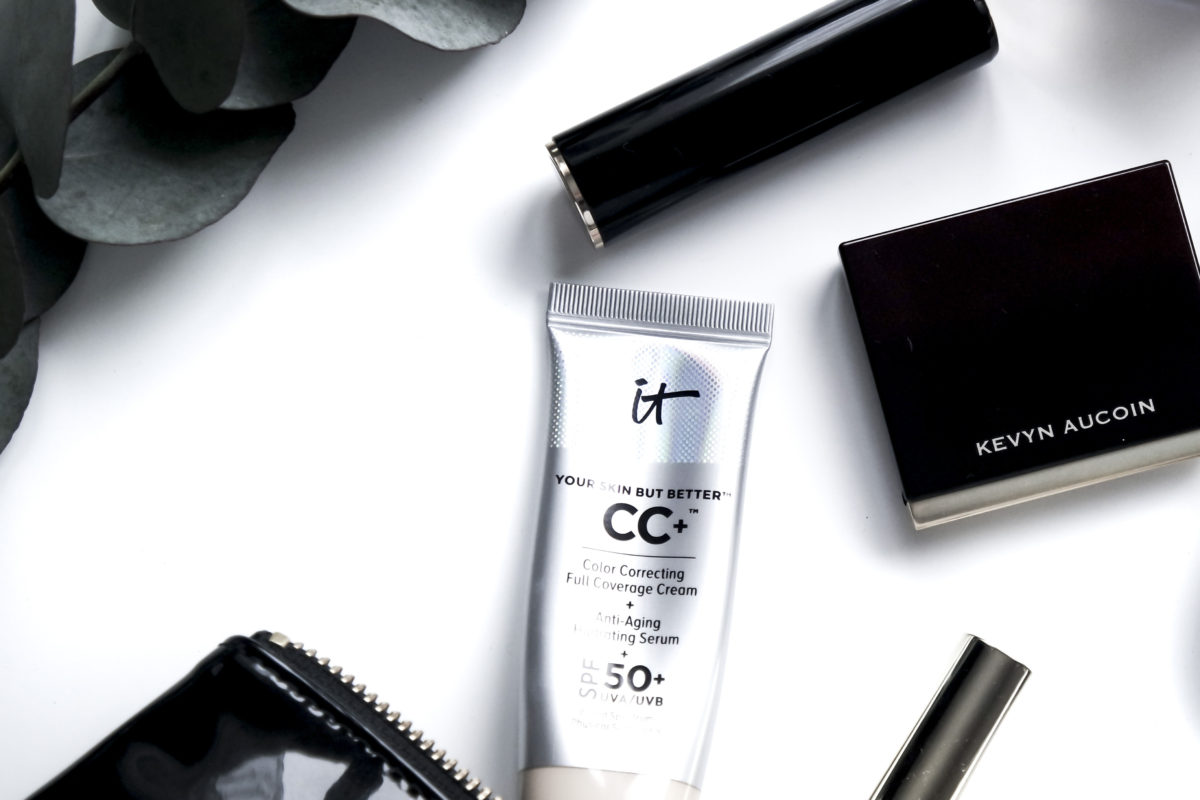 First off, let's start with the lips (because to be honest, the lips is the most interesting and fun part of any makeup look in my opinion) If we start from the left we have a newcomer to my makeup collection. It's the Gerard Cosmetics Hydra Matte Liquid Lipstick in the color Iced Mocha which is a dark brown shade with a hint of berry. A new favorite in my collection. For the days when I'm in the mood for something nude I've been using the Lancôme L'absolu Rouge in the color Nuit et Jour. A neutral sheer peach shade. (I love it extra much because it's a shade designed by my favorite makeup artist Lisa Eldridge.)
To get the berry lip that is one of my all time faves I have used a lip pencil from Yves Rocher (A plum colored one. I like it because I don't need to sharpen it but I would love recommendations on other plum lip pencils) together with the Charlotte Tilbury Matte Revolution Lipstick in Glastonberry. For the days when all other fails I can always count on my Malin+Goetz Mojito Lip Balm. I have about three tubes of it lying around and it's simply fabulous for chapped winter lips.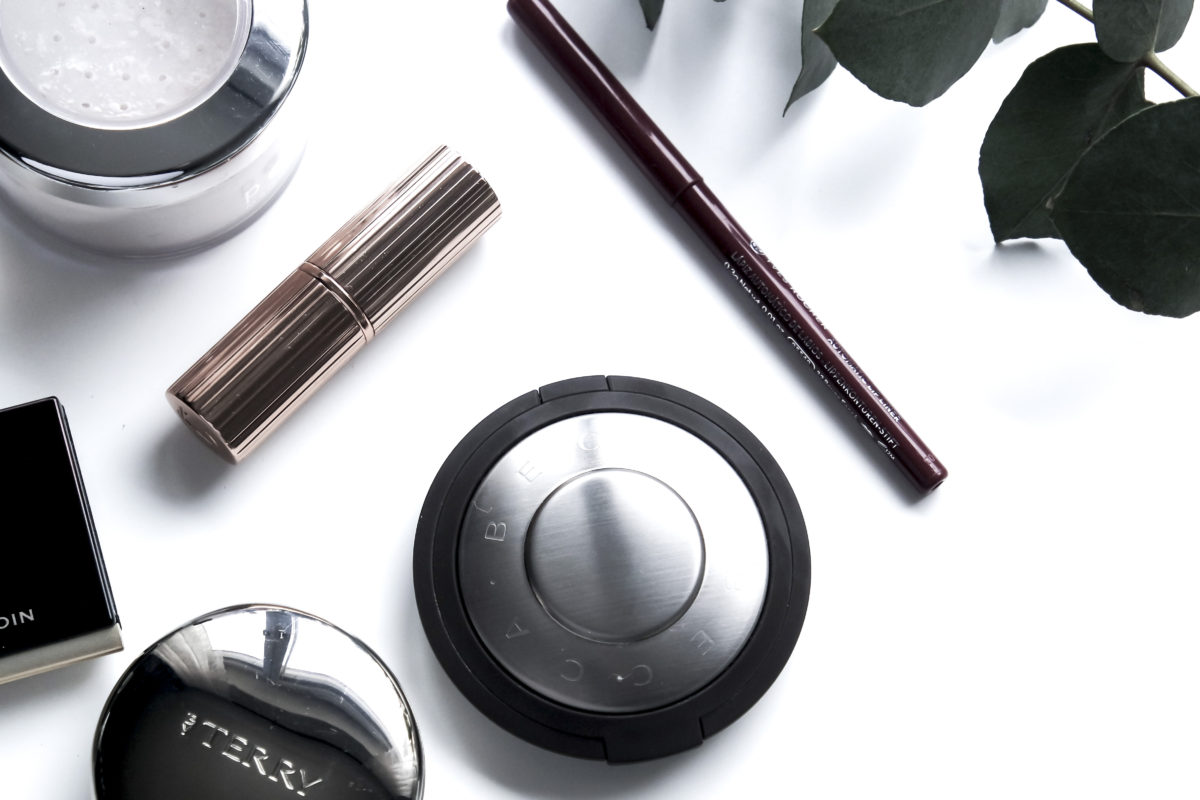 As a base I have been using the It Cosmetics Your Skin But Better CC Cream in the shade Fair. I haven't felt the need for a concealer because this one is so full coverage and buildable. Since it's a bit on the yellow side it covers my redness perfectly. To set it all in place an create a blendable surface for my contour and highlight I've been using the Paris Berlin Poudre Hightech in HT10.
As a contour and highlight the Kevyn Aucoin Sculpting Powder Medium (Nyx Blush in the shade Taupe also works) has been a favorite together with the Becca Shimmering Skin Perfector Pearl. To save the amount of products opened I've also used the Sculpting Powder as an eyeshadow and eyebrow powder. Works a charm! My go to blush is from By Terry in the color Sexy Pink. Super gorgeous texture and color. Love it. Lastly I have put some clear L'oreal Paris Brow Artist Plumper in my brows to make sure they stay in place.
And that's it folks! The entire contents of my makeup bag.
What have been your favorite products the last few months? Leve me a comment below and let me know.