Minimal earrings, both statement and mix and match.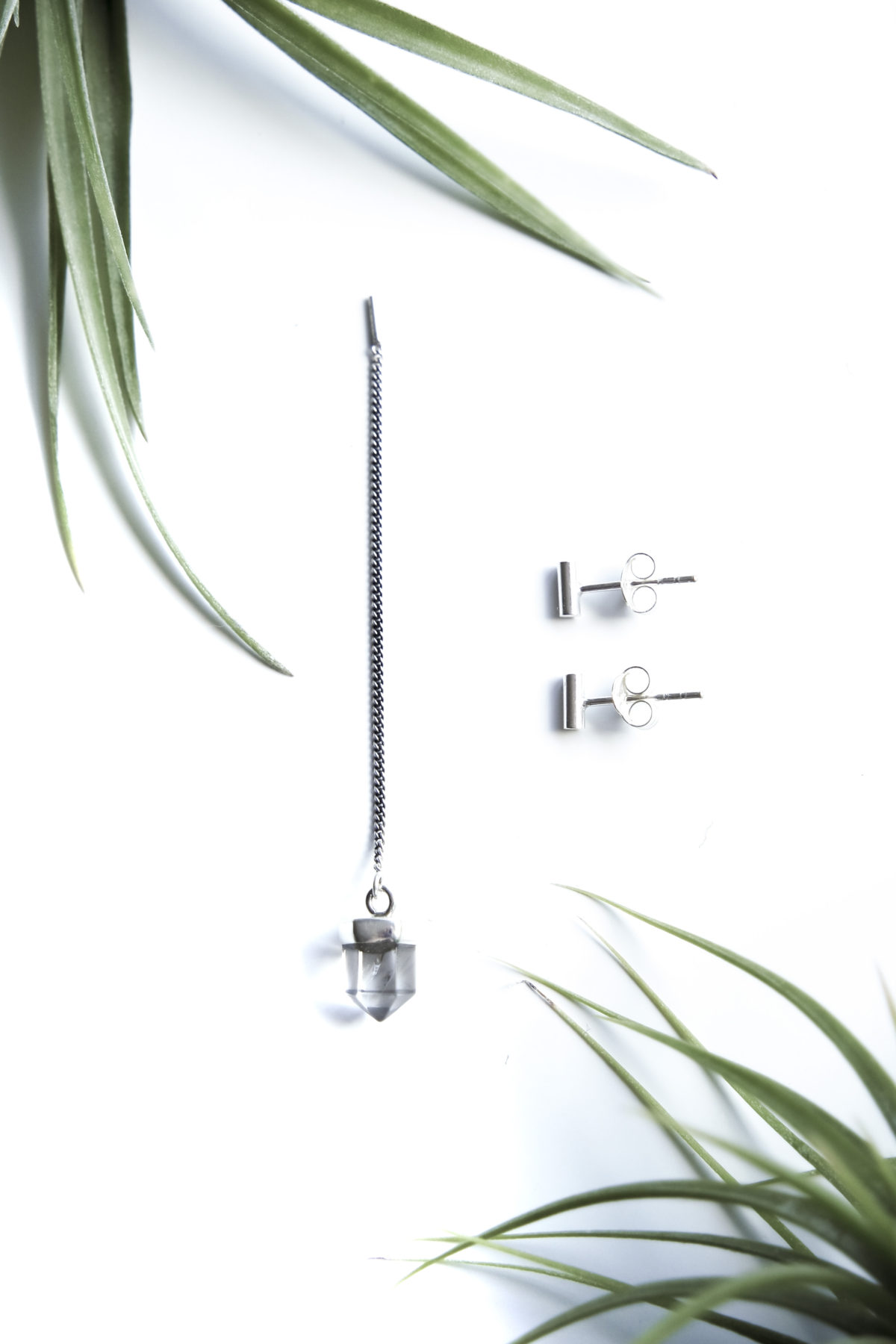 A long time ago I discovered Fashionology on Instagram. They always post beautiful pictures of minimal jewelry. And last week was the first time I actually ordered some pieces.  The earring that started the whole thing was the Clear Quartz Casing Thread Earring. It's a beautiful silver chain with a clear quartz point on one end. The earring can either be threaded through one ear hole or be worn through two. (And if you ignore the fact that it feels like you are operating on yourself when you're putting it on, it really looks amazing!!)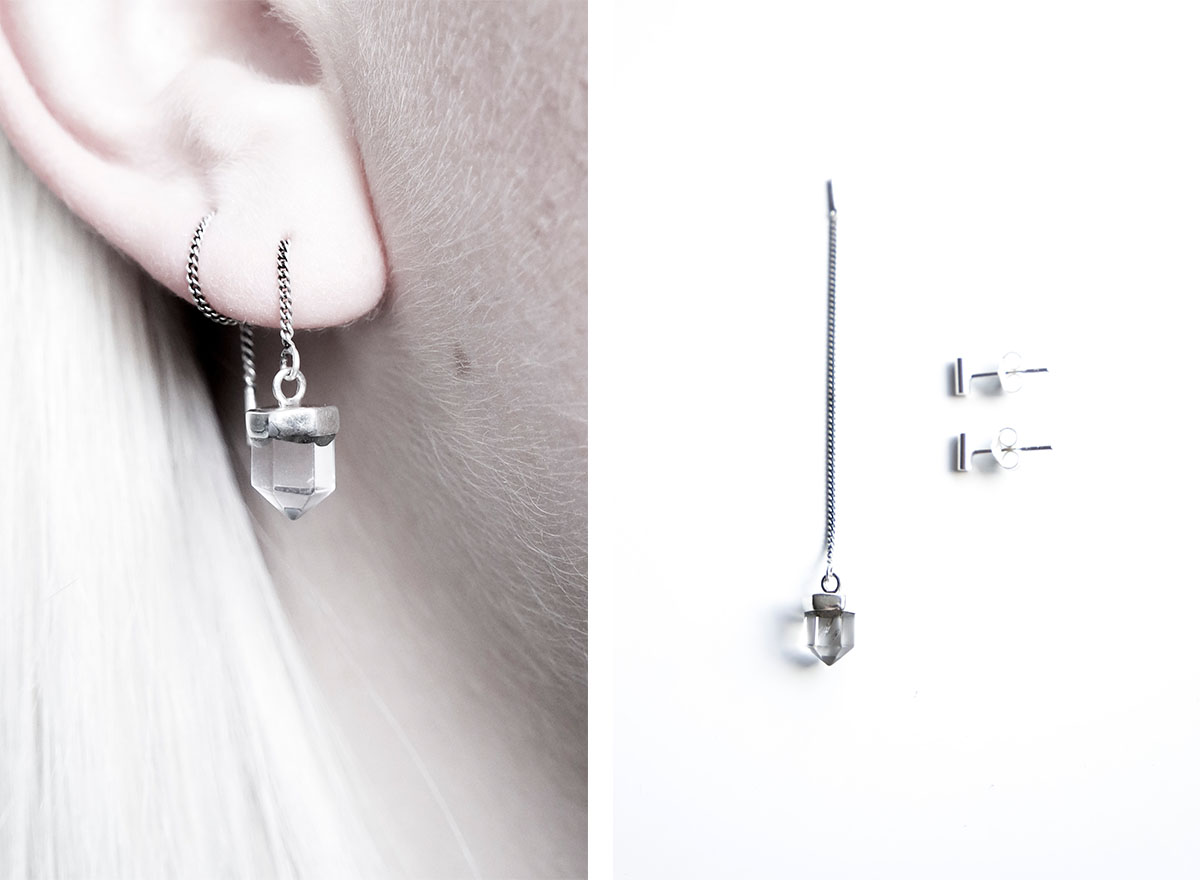 The other purchase was two little bar earpins that I thought could be nice to match with my other earrings. Either as one in my second ear hole or just both with one of my little stones in the second ear hole to match. (Take a look at this post about my minimalist jewelry if you want to see which ones I mean.)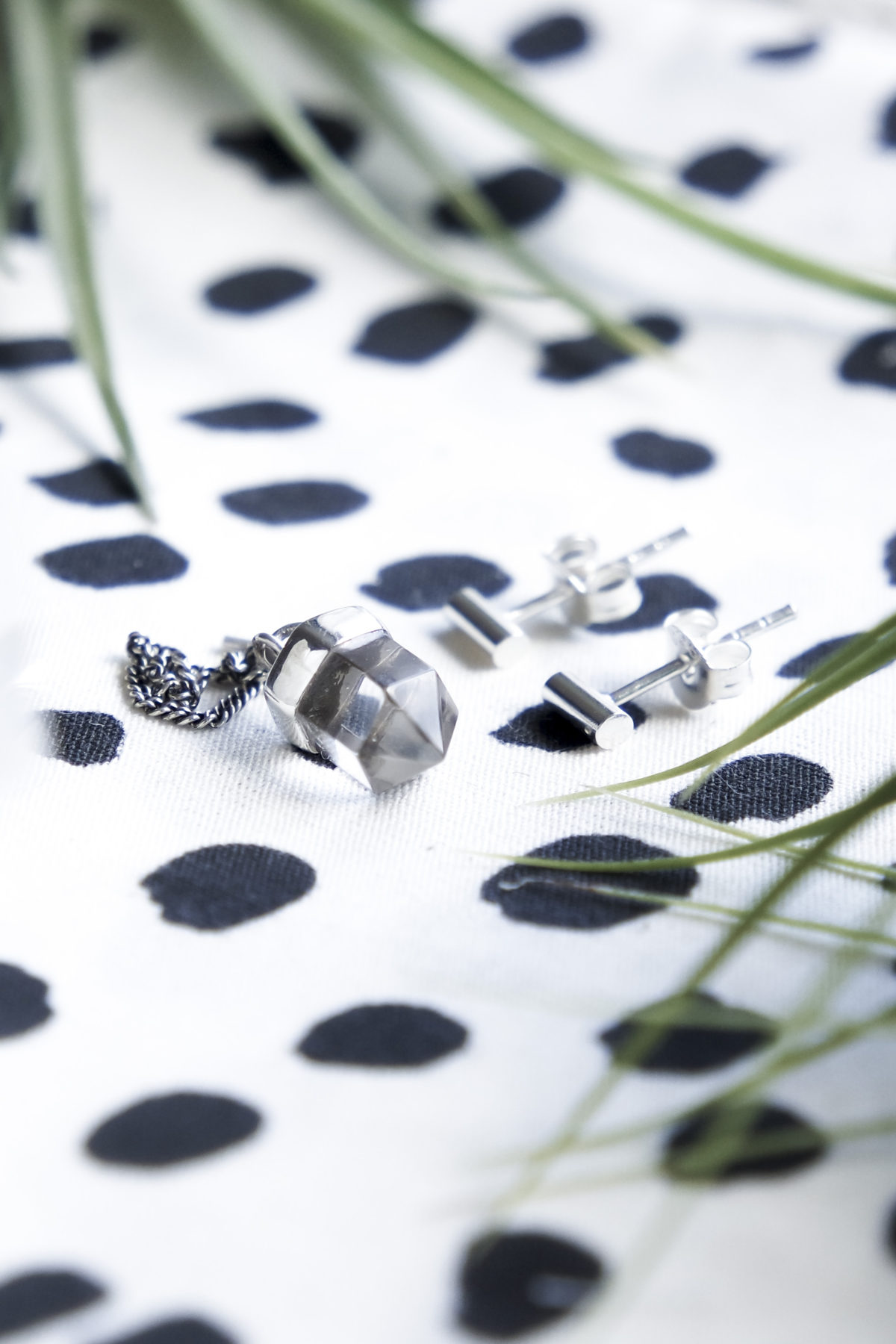 The wish list
There are so many minimal and usable earrings at Fashionology but I couldn't afford to buy them all. These are the ones that would have been purchased if I got the money. (one day!) My little wish list!
Since I seem to have a thing for bar earrings at the moment the Tetrad Dot Earpins looked just up my street. It's four little dots in a row, a more feminine version of a bar earring. To match the Tetrad Dot Earpins or just to use on their own is this set of three earrings with dots. Since they all look different they are a fun piece that can be matched in many ways. To get the boho vibe that I'm completely in love with for this summer these Ball Hoop Earrings seemed spot on. (But since it's not summer yet, they can wait) And lastly, to match the  Clear Quartz Casing Thread Earring I thought the Stud Chain Earpins could be cool to use in the other ear. Or just be matched with any of the above mentioned pieces.
So well, you can say that I'm in love! They are so dainty and minimal and just my style.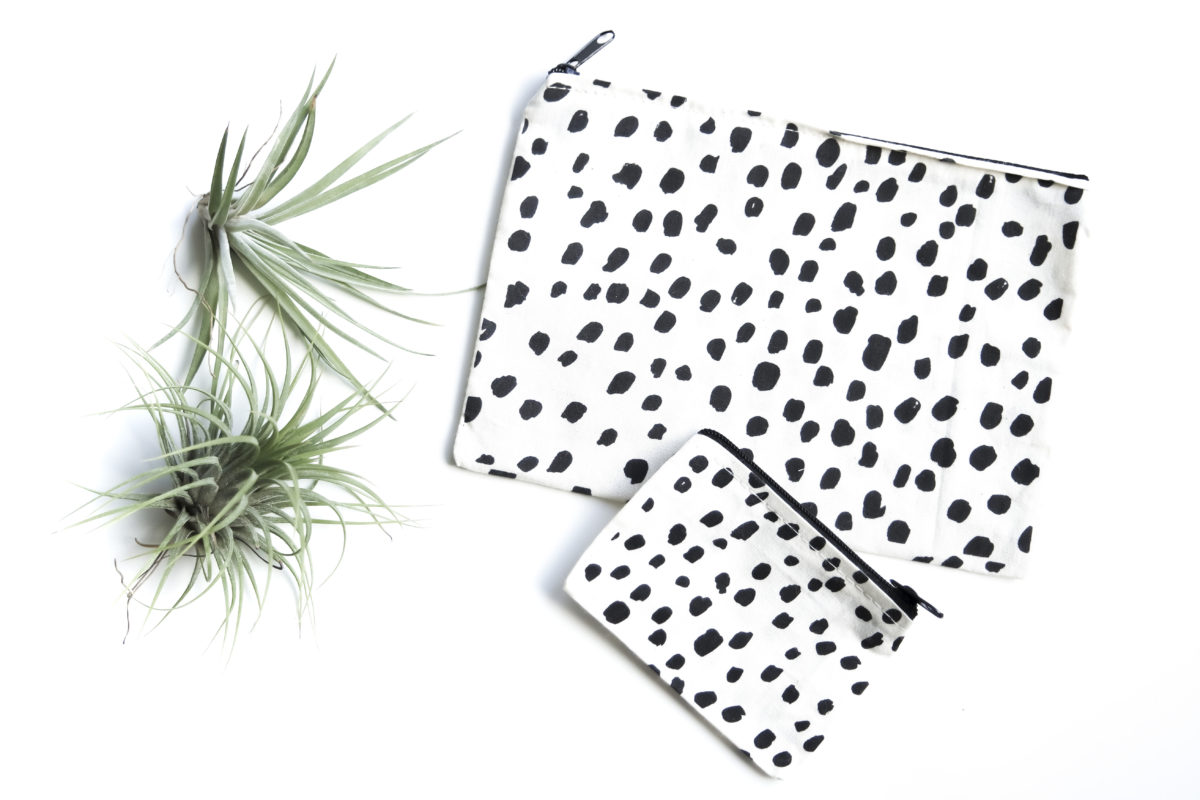 (And look at the cute packaging they came in. Perfect for travel! The little pouch for earrings and the big one for e.g. bracelets and watches. So pretty!)