My absolute favorite lipstick just got competition… And I'm not sure if it won!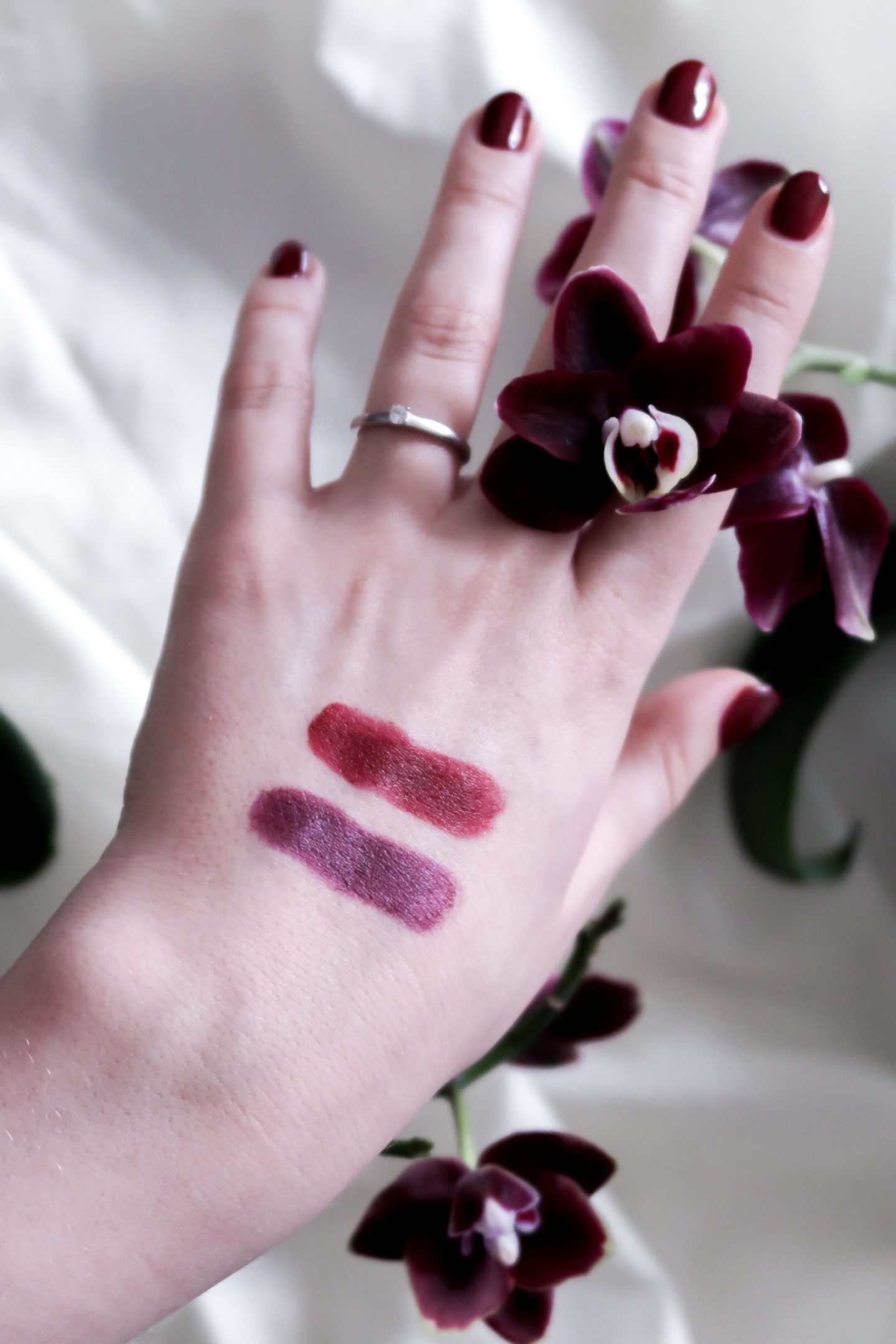 A dark purple is one of the pretties things I know. I love it on my nails, lips, in my home and simply in general. And as I'm sure you know by now my absolute favorite lipstick formula is Charlotte Tilburys Matte Revolution. So when my favorite color mixes with my favorite lipstick formula I just have to have it. I first bought the shade Glastonberry which has been on my lips constantly for the last two years. (Look at how little is left!!) But that was until the shade Opium Noir was created.
Opium Noir is an new online exclusive lipstick from this January (which I seriously hope means that it will be available always but online only. If it's another word for limited edition I don't know what to do with myself. A backup will be ordered to be on the safe side.) 
As you can see they are very similar shades. They are both 20s plum shades with the difference that Glastonberry is a bit more purple than Opium Noir. (Oh who am I trying to fool – they look almost exactly the same so if you got one you probably don't need the other, unless you are like me and want everything when it comes to purple-y, brown-ish reds.)
Even though they look quite a lot different on the hand, when you apply them to the lipst there is not that big of a difference. It looks like the same shade but in one more purple/pink tone (Glastonberry) and one more red/brown (Opium Noir).
So Glastonberry, I'm sorry to say it but you have been replaced. The reason I prefer Opium Noir is because it's a bit more classic 20s. Glastonberry is gorgeous but it got a little bit of punk vibe to it. And after watching way to much Peaky Blinders I'm all for that 20s classic look!
Which one is your favorite?