A little post about how it feels to have graduated university
But first, let's just appreciate this amazing bag I got from my parents. (I think I should graduate more often!) It's called DKNY Bryant Park Mini Cross-body but I don't know what the color's called. It's the perfect red wine color which is appropriate since I wrote my bachelor thesis about red wine (designing labels for red wine but still). And best of all, it's super Pinterest worthy!
I studied a program called Graphic Design and Communication which will hopefully open the doors for all kinds of jobs. Art director, copywriter, marketer, communicator, editor, photographer, camerawoman, anything?! So now I'm taking a little break for the summer spending my time reading a couple of distance courses while I'm traveling, blogging and doing all the fun stuff! And then, it's time to find a job! I'm so excited!
The 5 best things about graduating
No more stress
A world filled with possibilities
The feeling of achieving something
Finally being able to do whatever I'm interested in
Being celebrated by my wonderful family for something I've achieved (not just growing older)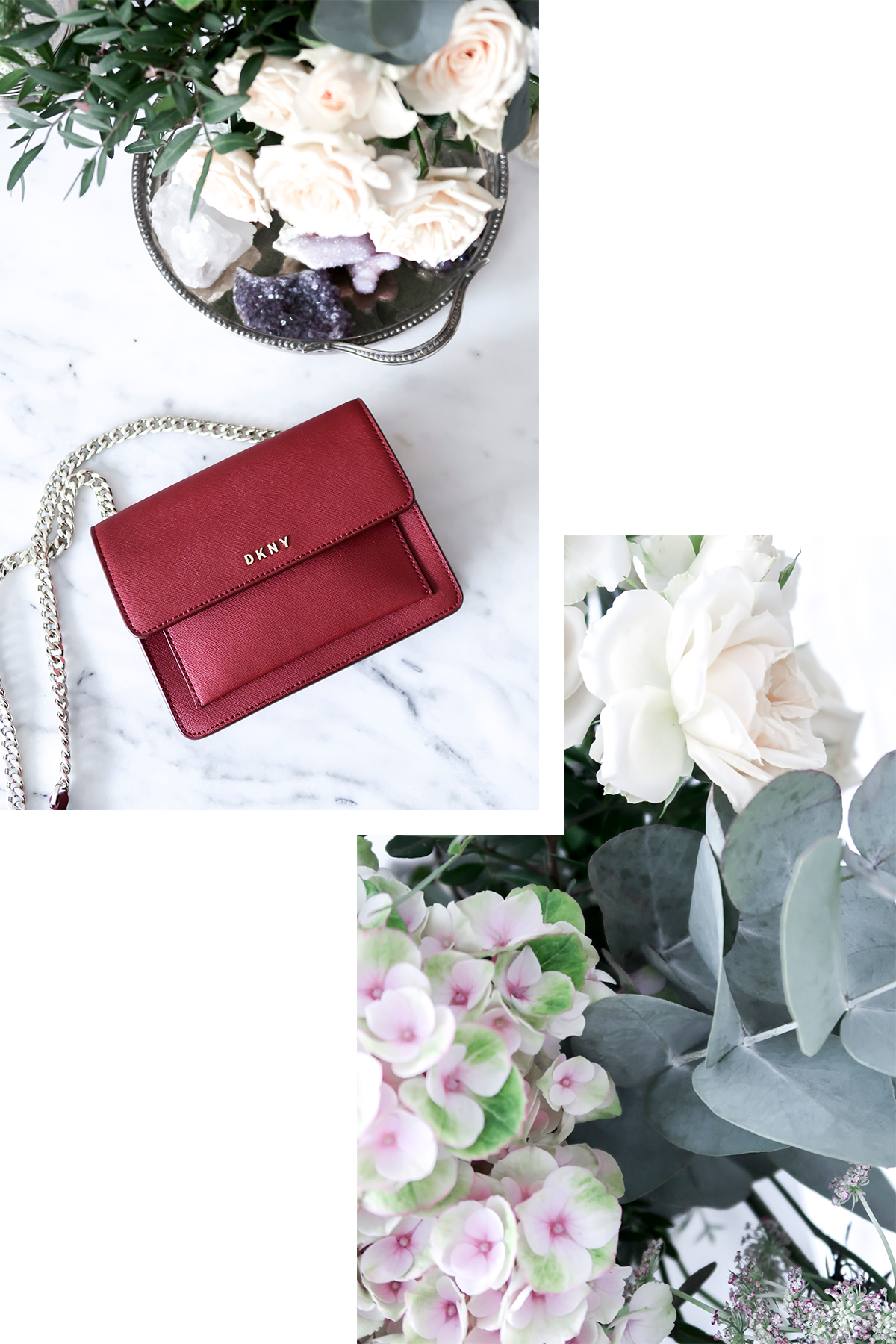 The 5 worst things about graduating
Not knowing when I'll get a job
Saying goodbye to my friends
Changing my routines
That I now need to find my own knowledge
That it's the end of an era
This weekend my family came to visit and we had a wonderful time. Waffle breakfast, Italian food at Pane Fresco, ice cream at Smultronstället and a lot of cake and flowers. (Can you notice that I love food?)
And since I studied design, my brother made this beautiful card thinking about all the design rules… or not! (just look at that print quality and hyphenation…) But thank you Thias!
It feels crazy to have finally graduated and I almost don't know what to do with myself. For now, I'm just going to enjoy it! (And if you have a job opportunity, feel free to send me an email! haha)