Better late than never… as they say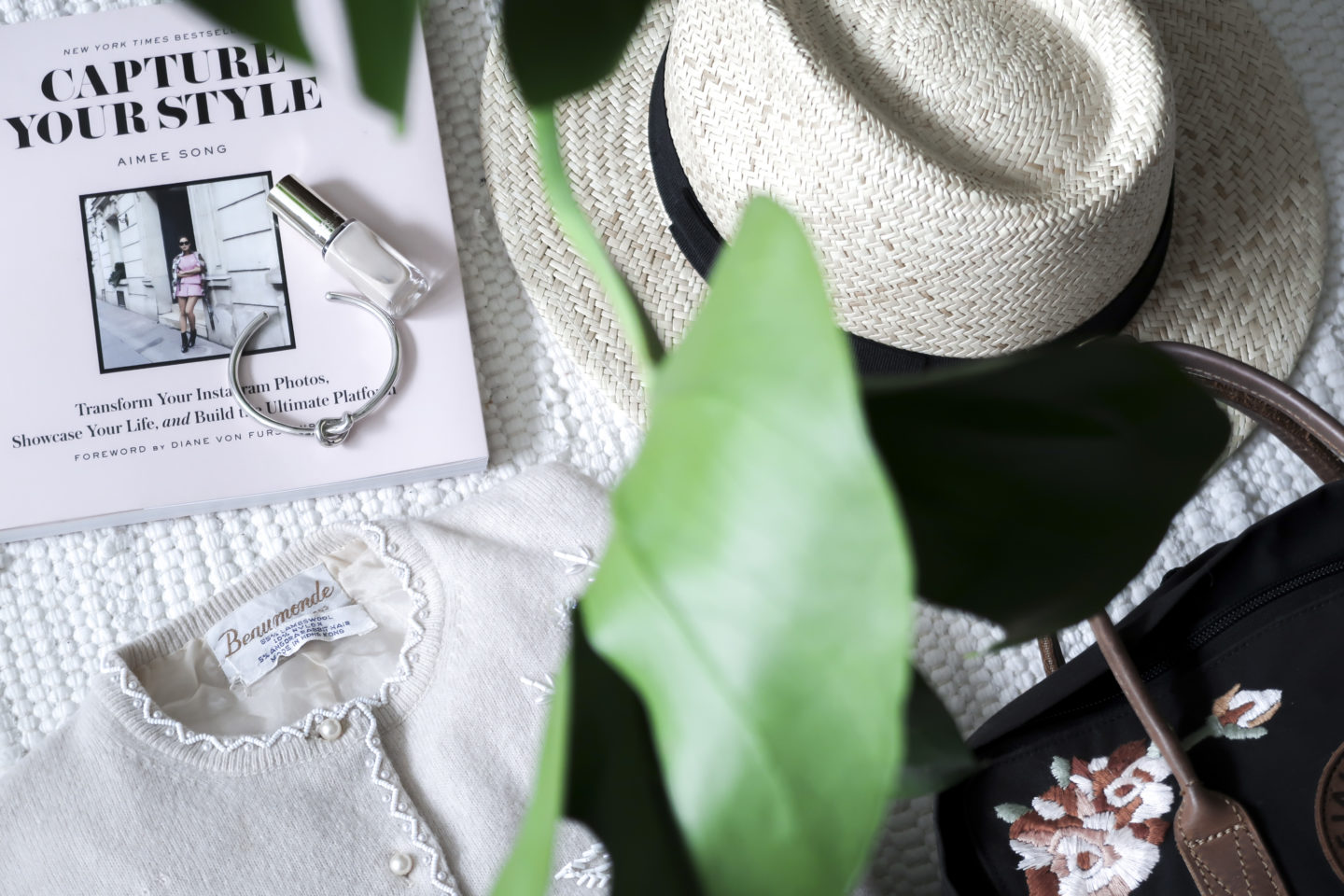 This is a post I have had written for quite some time but I haven't had the time to take pictures for it during the hectic week last week, graduation and all that. But here it comes! Most of my May favorites is things I got at the end of April. Because as you might know me and my mother tried to have a month of no shopping during may. (It actually went rather well until around the 25th when it decided to be summer here in Sweden and i had to buy something cooler). And since I also had my Minimalist Makeup Challenge I didn't try any new makeup either. But still, here are some favorites!

The vintage blush cardigan
During our trip to Copenhagen the last weekend of april I found this beautiful blush cardigan in a vintage shop. I absolutely love it and it had to be included in my may favorites. The embellishment is so beautiful and the color is simply spot on!
I found a hat
YES IT'S TRUE! I. FOUND. A. HAT. If you haven't heard about my dilemma, here it comes – I got a really big head. (All that brain you know… Just kidding!) So finding a hat is nearly impossible. For girls, hats come in the wonder full size called one size. Say what?! Heads aren't made in one size… And after a bit of research a nice lady told me that one size is usually the size 57. For me, a solid 59, that just won't work. And do you want to know the fun thing with the girls hat that do come in sizes S, M and L? The L is a 58… (And a 58 in girl sizes is not a real 58, I don't know how they measure but it's way smaller)
But I have now found a hat in the girl size 61, that perfectly fit my 59 head. Another tip is to look at men's hats, because they are firstly true to size, secondly they come in different sizes (say what?!) and thirdly they are usually big enough.
// End of rage
I'm just so happy to finally have found a hat!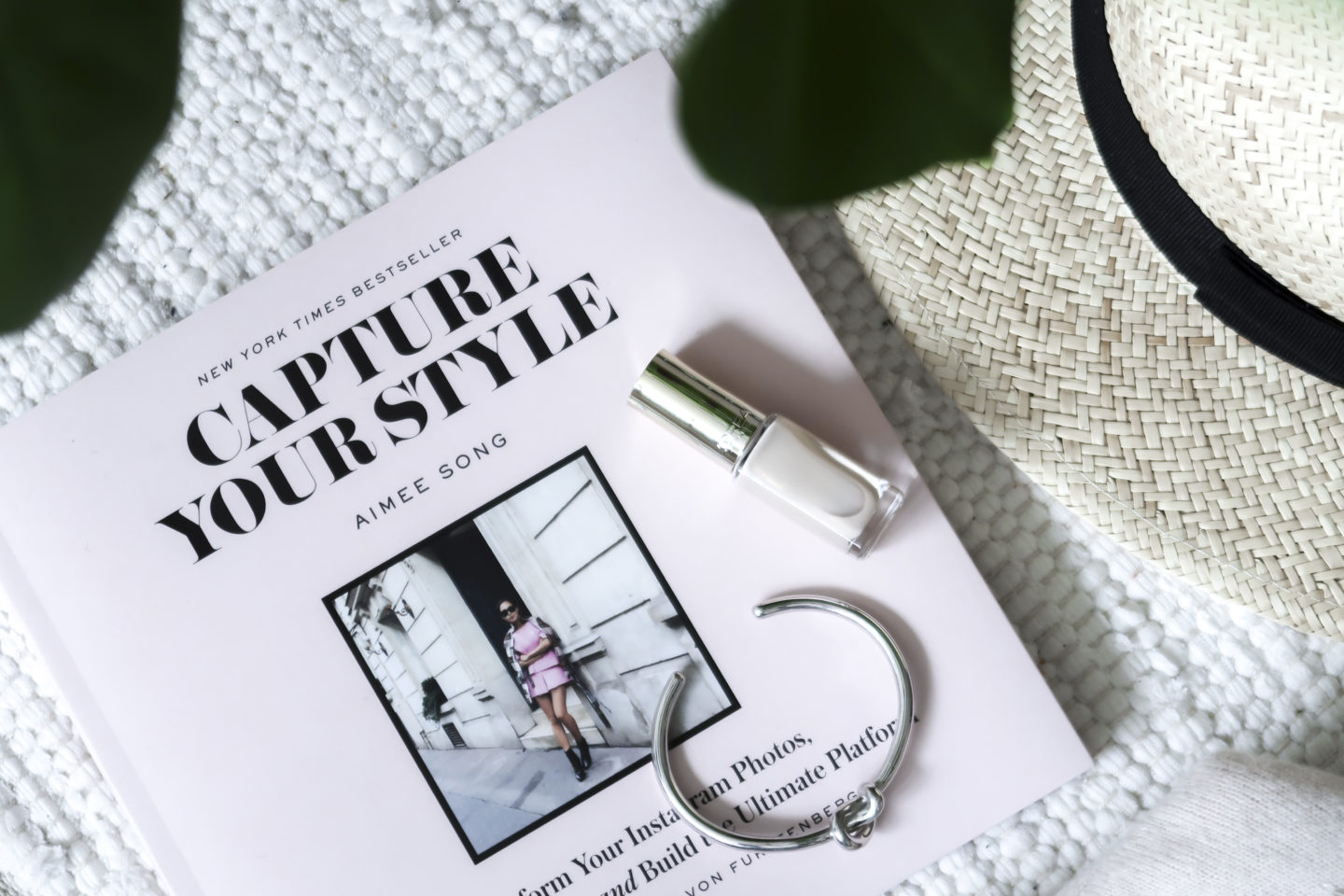 The knot cuff
A piece of jewelry that has been constantly on my arm for the last month is my Sophie by Sophie Knot Cuff. I don't know what it is but it makes even the most boring outfit look good. It's something with the minimalistic look that just makes it look so stylish. A definite favorite and something I'll use loads this summer.
Oyster Bay
The nail polish that has been constantly on my nails during May is L'oreal Paris Oyster Bay. When I wrote this post my love for it was reignited and I've used it constantly since. It's the perfect nude and I even painted it on my toes (which is a big commitment since I don't change nail polish color on my toes if I don't have to. You all know how annoying it is to paint your toe nails?!) With three backups in my drawer I'm almost getting over the fact that it's discontinued, but just almost… (I should buy some more…)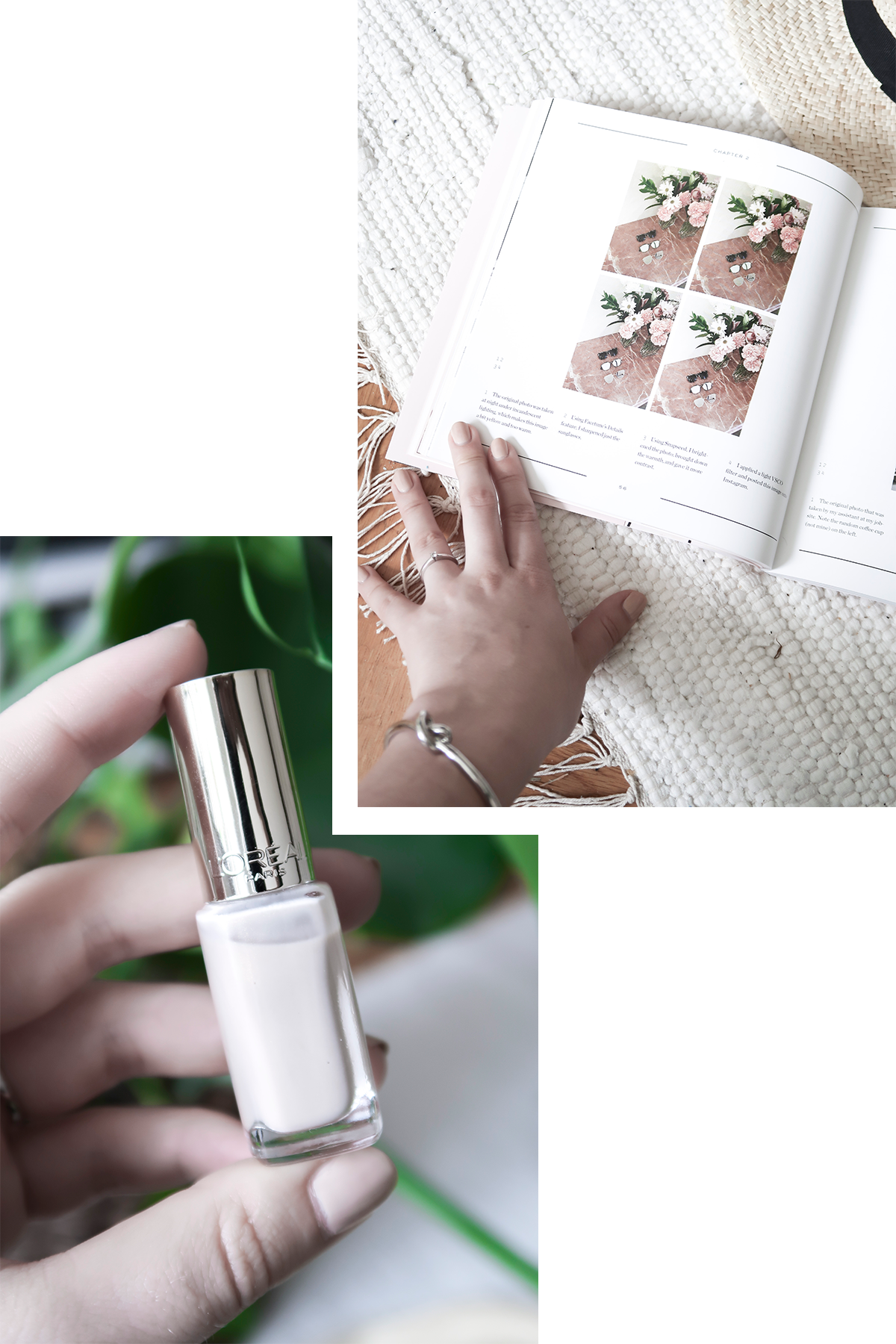 My embroidered Kånken
What would this post be if I didn't mention my embroidered Kånken? I've never done an embroidery project that big and actually finished it before so my Kånken is something I'm really proud of. And since I love Kånken to begin with this has just become even more of a love now.
Capture your style
A book I've been captured by (in between writing my bachelors thesis that almost took over my life) is called Capture your Style. This book is so interesting and is all about what to think about when you post on Instagram. I love that it's also filled with photography tips. Because of the before mentioned bachelor thesis I'm just half way through the book but I'll probably finish it rather quickly.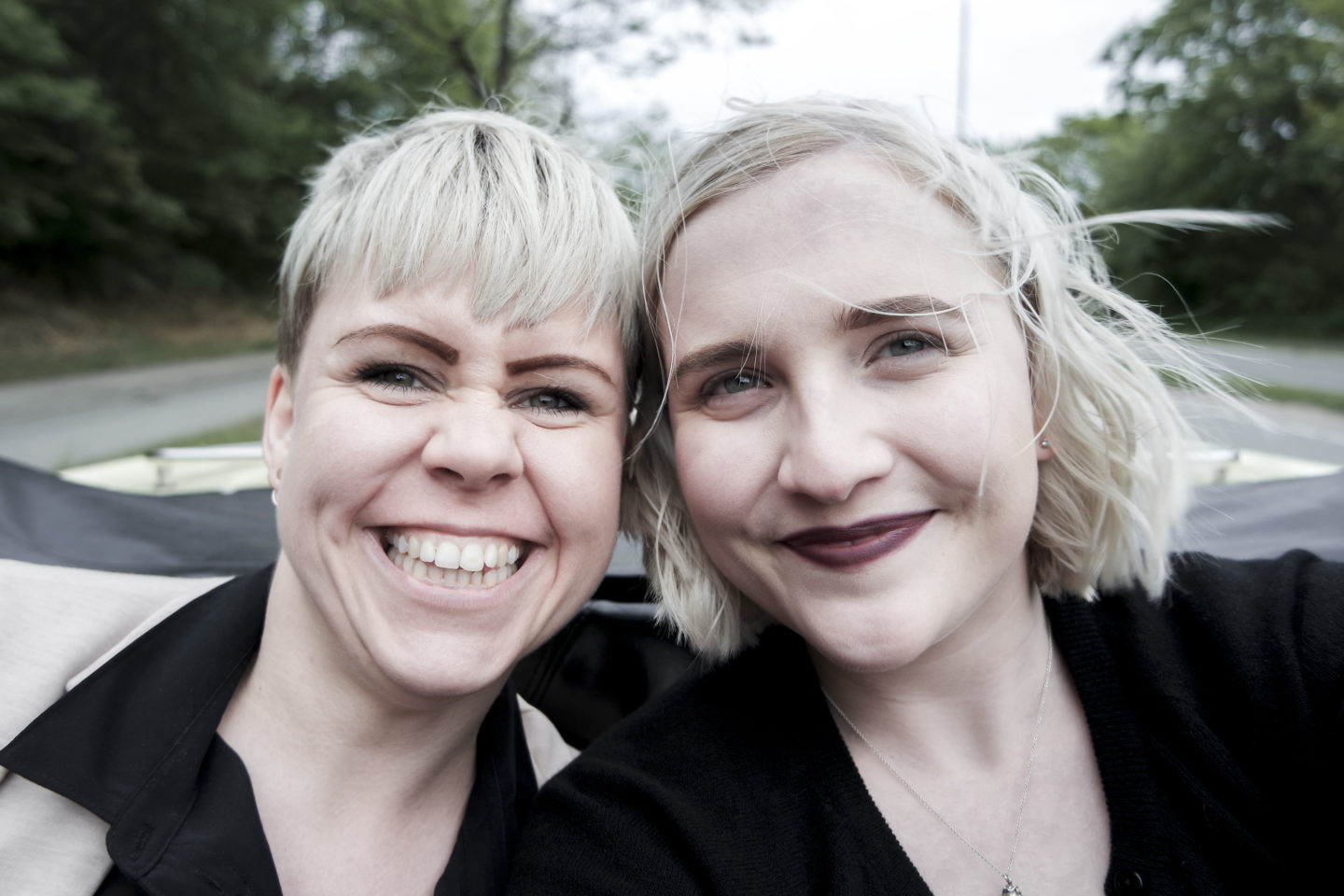 The cab ride
During our other trip to Copenhagen (we love Copenhagen okay?) I had the opportunity to go on a ride in this beautiful old yellow mustang. Since they banned cars on our prom I've never had the opportunity to go in a vintage sports car, so this was really fun! On the picture is my cousin Nadia to the left and a windswept me to the right.
My new tattoos
And lastly – this has become a long favorites post – we got my new tattoos. Two new ones and one I filled in and fixed a bit. I can finally say that I'm happy with my sleeve. There is still some gaps but it now looks like a whole sleeve and not just random tattoos. (And I actually like the whole pirate-that-travelled-around-the-world-and-got-a-tattoo-every-now-and-again look)
I really love tattoos but I really hate getting them so to finally be able to just be for a while will be so nice. And I LOVE the way they look! I'll show you a picture after I've been to Sicily next week. Have I told you that I'm going to Sicily? I'm so excited and can't wait!
And that's May favorites done! Hope you found it interesting even though it's almost half a month too late.