Please just give me something peach!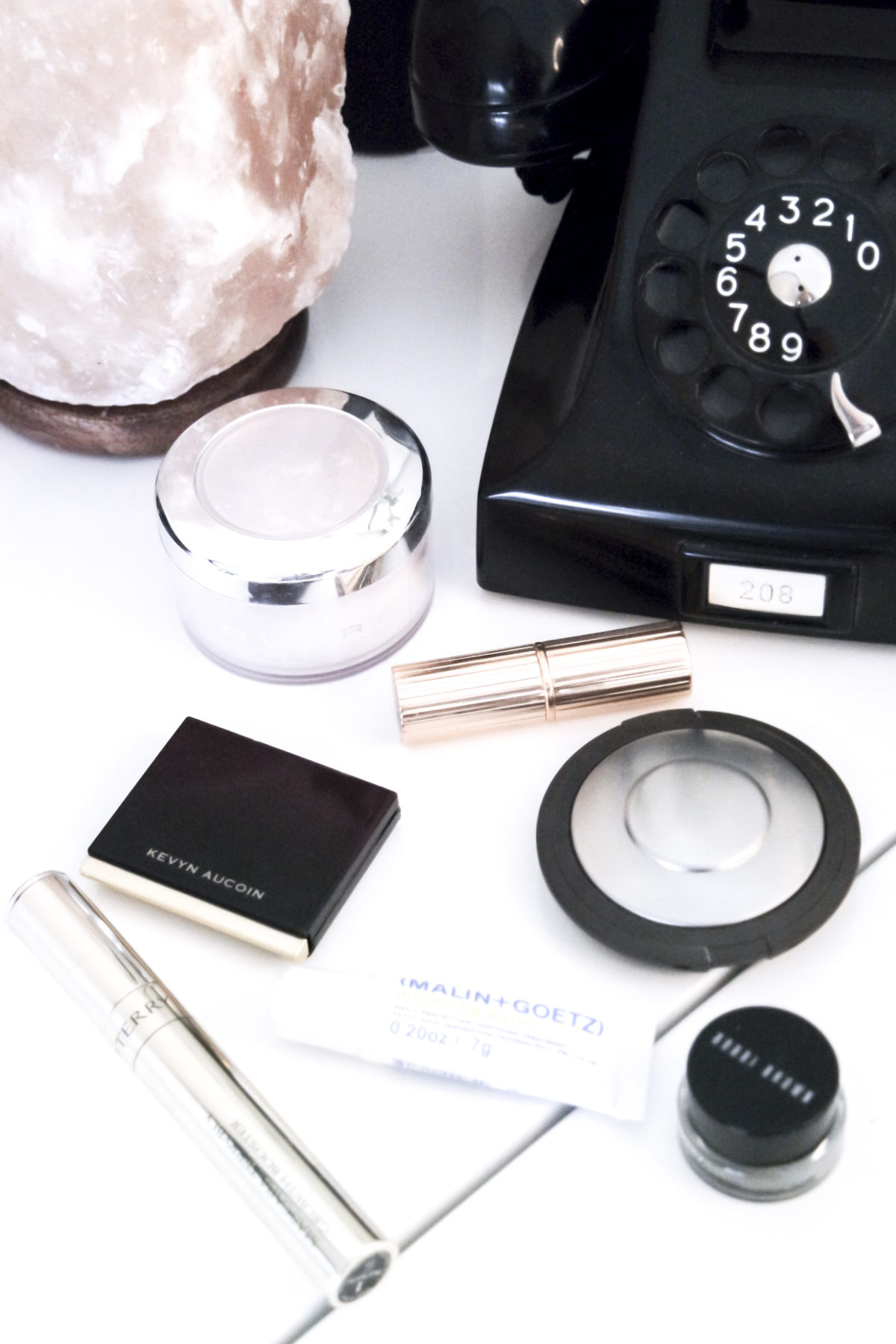 As you all know if you read this post, I've been doing a month with only eight makeup products, my little minimalist makeup challenge. I know there's still a day left of the month, but here's a cheeky false start.
My random thoughts
I went into this challenge to simplify and make my morning routine quicker and easier. And at the same time as it got more creative. And that was a success! The minimalist makeup challenge was fun, mostly stress free and it forced me to be more creative. In the end though it was rather boring. I love makeup and not being able to play with different colors or do what I felt like that day was a bit stressful.
But the most important thing I discovered was that I really love a simple everyday base that I don't need to think about. Because base product is something that isn't that noticeable if you switch or not (as long as you got a good base). It's nice to not have to think about what base to choose and just apply it. I really liked the It Cosmetics CC+ Cream, because its full coverage and got SPF 50. If I wanted something more glowy and natural I simply mixed it with a bit of Embryolisse Lait-Creme Concentre.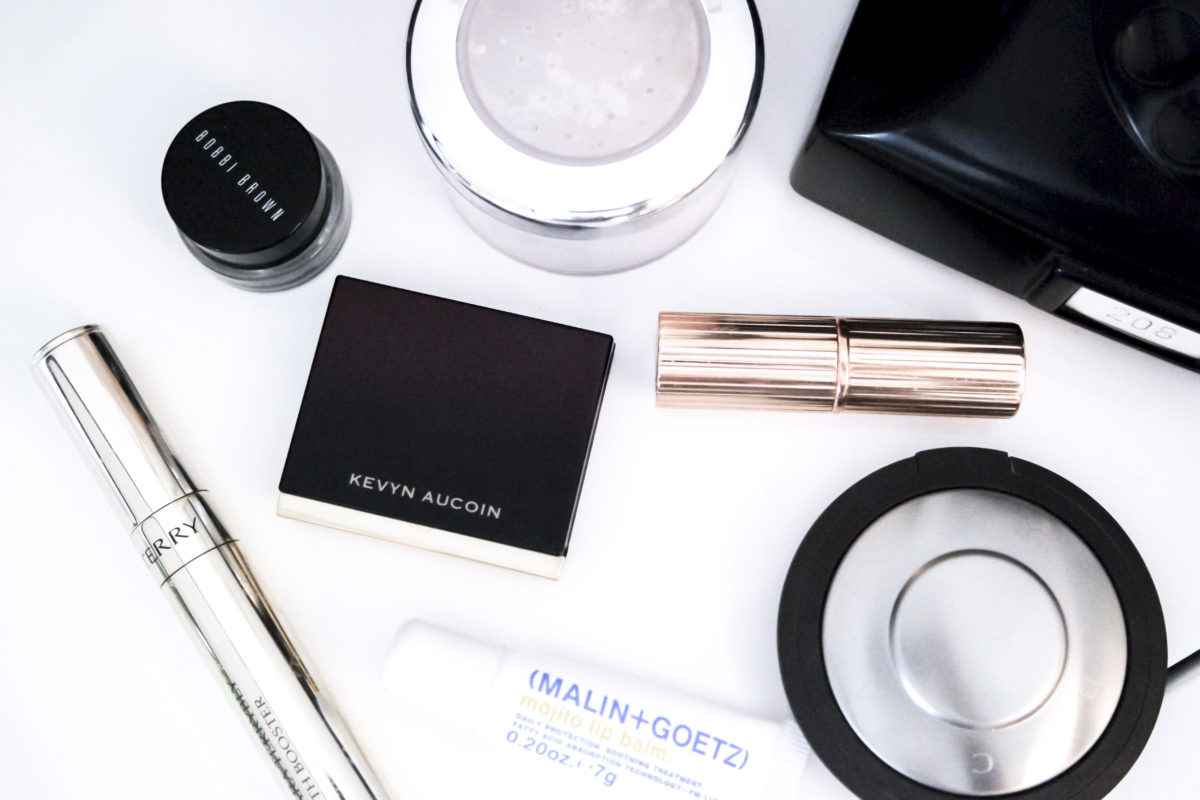 What I discovered
With only base and eyebrows you look good, with a bold lip or mascara you look even better: I finally feel good when I only wear a base, eyebrows and curled lashes. This is just a polished fresh everyday look that hides the redness, the under eye bags and makes me look more put together. Of course I still love to amp it up with a lip color or a touch of mascara/eyeshadow which I still prefer.
I'm a bit tired of blue-ish pink: I used my Glastonberry smudged out to a thin layer with gloss on top to get a nice pink look, but I'm really tired of that shade of pink atm. I want it to look natural and faded, either Glastonberry opaque purple/brown or a strong red/orange/brown, or if I'm in the mood for something nude; just a coral, nude beige or nude pink. But not the straight up blue toned pink that I've been loving for years.
You can use bronzer to create a nude-ish 90s lip: This trick was a desperate attempt for some other shade than the smudged out Glastonberry pinks. And it actually worked quite well! A good trick too keep up your sleeve. (You can also use your highlighter on top of a bit of pink to create a metallic 90s look, a bit much for me – but it works)
All the makeup products finishes: When you use the same eight products every day for a whole month it finishes so quickly! I've finished my It Cosmetics CC+ Cream and made a real dent in both my Becca Highlighter and Kevyn Aucoin Sculpting Powder. And just look at exhibit A down below, what a sad stump of a lipstick. (Need to repurchase! Because no matter what it's still my favorite.)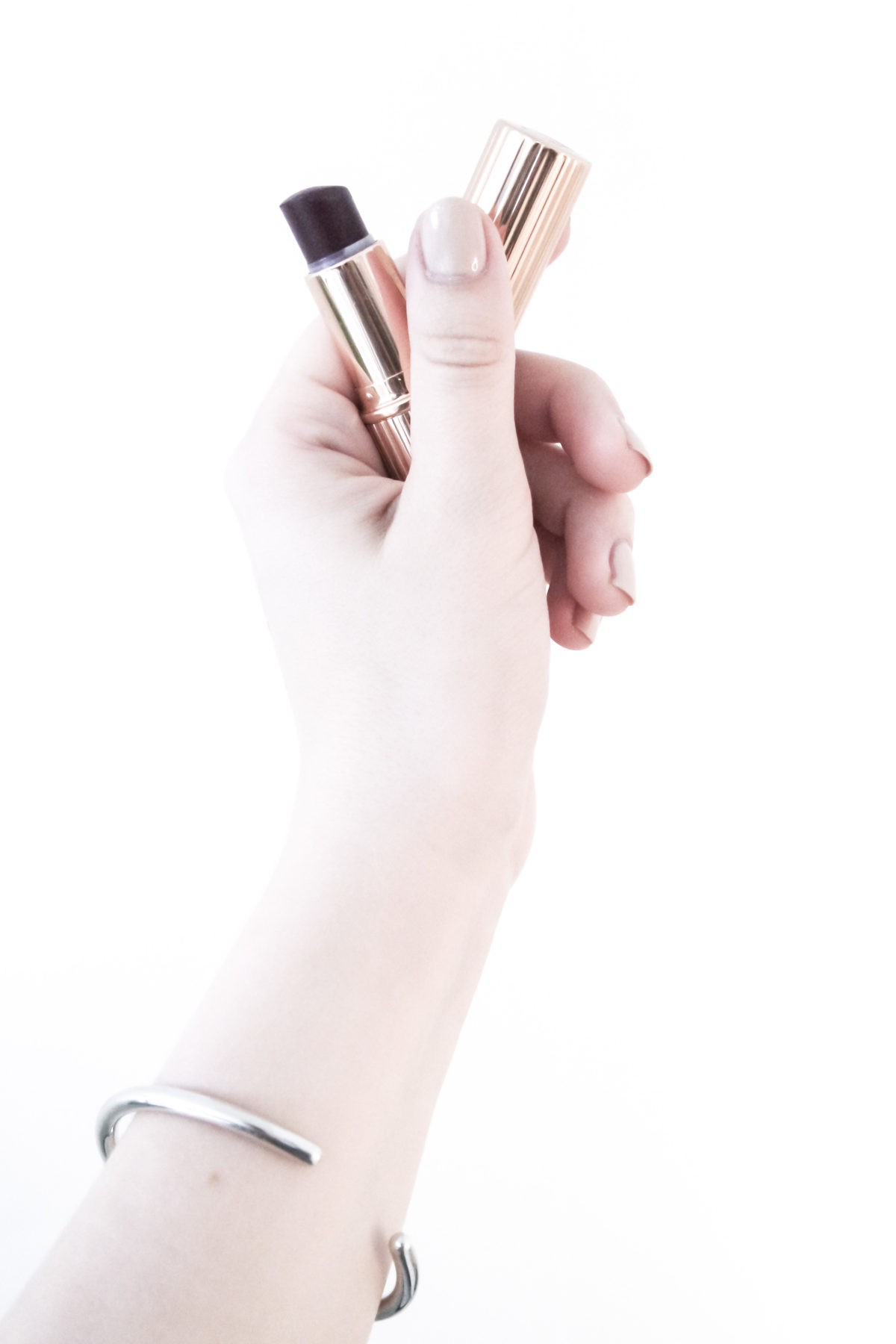 The products I seriously missed
A month ago I had three items on the list of products that I thought would miss. And the list were rather accurate. I really missed a nude lip, especially Lancôme Nuit et Jour. I've also missed my Kat von D Liquid Lipstick in Witches and Lolita II. Surprisingly I didn't miss a red lip at all.
Something I didn't expect to miss but that I really did was a warm brown eyeshadow, or a smokey eyeshadow. I'm really bored with just a light wash of brown on my eyelids right now.
Another surprising product I missed was my The Balm Blush in Argyle. I think this is because it's the only peachy blush I own. (And I'm really bored with everything that is bright pink as you might have noticed. haha)
What about the shopping part
Let's not forget about the no shopping challenge my mother and I set or ourself this month. It actually worked really well for the first 25 days. Until summer hit and I started to melt away in my polos and long pants and just had to buy something a bit breezy. But for a shoppaholic that is still quite good. A for effort!
I've learnt to really think before buying anything, and to not fill up my home with unnecessary things. The hardest part with going a month without shopping was the "no shopping part". Since I love to discover new things and love the whole looking and shopping part I had a really hard time not buying anything. What I've learned though is to appreciate things without owning them. Which is actually not that hard when you just get started.
Share!
And that was it for this little post. If you've tried your own minimalist makeup challenge I would love to hear all about it in the comments down below!
(*excuse the horrible picture quality, the light is not on my side in this rainy weather and I didn't have time to re-shoot them. Sorry!)