To celebrate my blog's third birthday (which is today) I have decided to make some changes to keep the blog moving forward. I have really been loving my time with pepas.se but I have felt for some time now that it is time for a change, a downsizing of sorts.
You all know that I am into minimalism and this was a part of that. I had loads of accounts for different things, a private instagram account, one for my housebunny, one for drawing and one for my blog. And all my social media accounts had different names: illustrations, pepas.se, thebunnywilbur, pepag, petragregersen etc.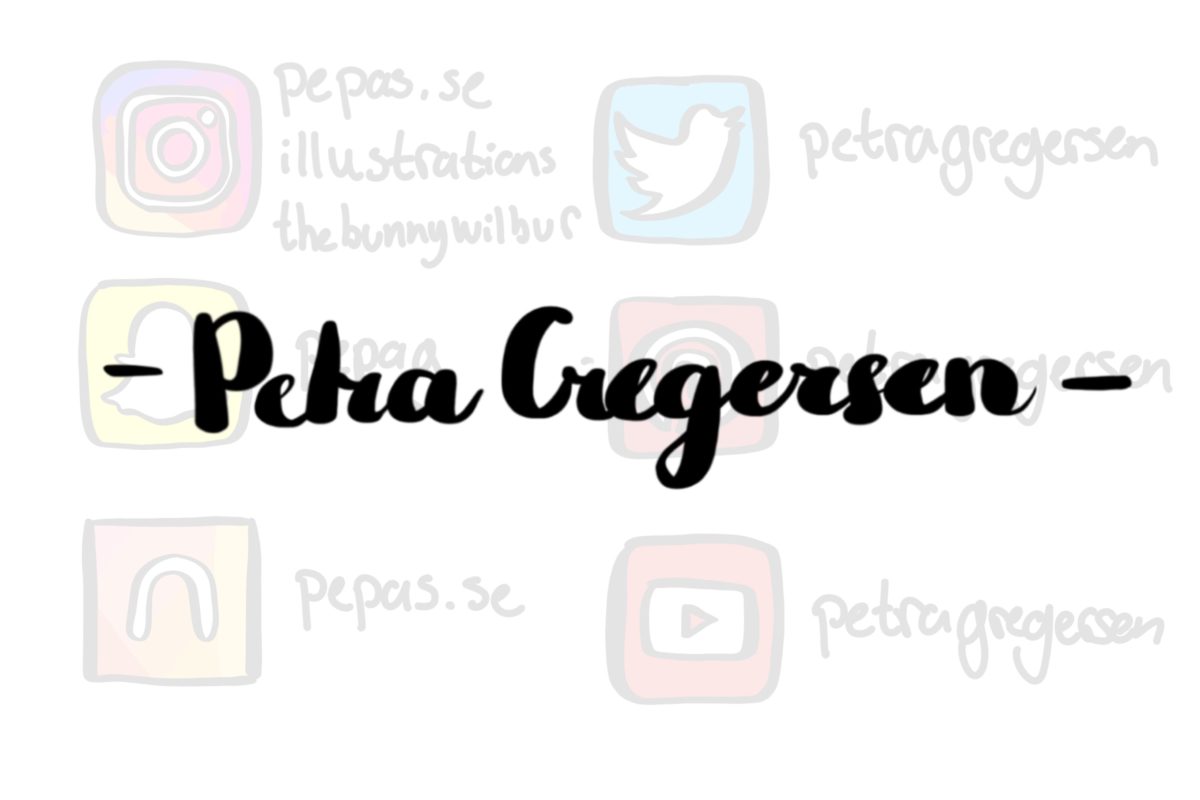 So to make things simple I have decided to change it all to the most obvious name of all, petragregersen. My first and last name. Not that original but so much simpler, for both me and you. This will give me one single account on every social media, and you only have to remember one name. (And all my social media names combined are a lot harder to remeber then my last name is to spell. Just saying! ? ) This also means that pepas.se will be left behind. You can still find all of my old posts there, but I will continue my blogging journey here, on petragregersen.com. 
And speking about spelling, my blogposts will now be in English. I love reading in english, and I believe it to be the best language to communicate with the online world. I hope and know my Swedish readers will figure it out, and I hope all my english readers will forgive me if I mess up the grammar. 
It has been a lovely three years and I hope my fourth will be just as good. And most importantly that all of you will stay with me!