The looks I wore most days during May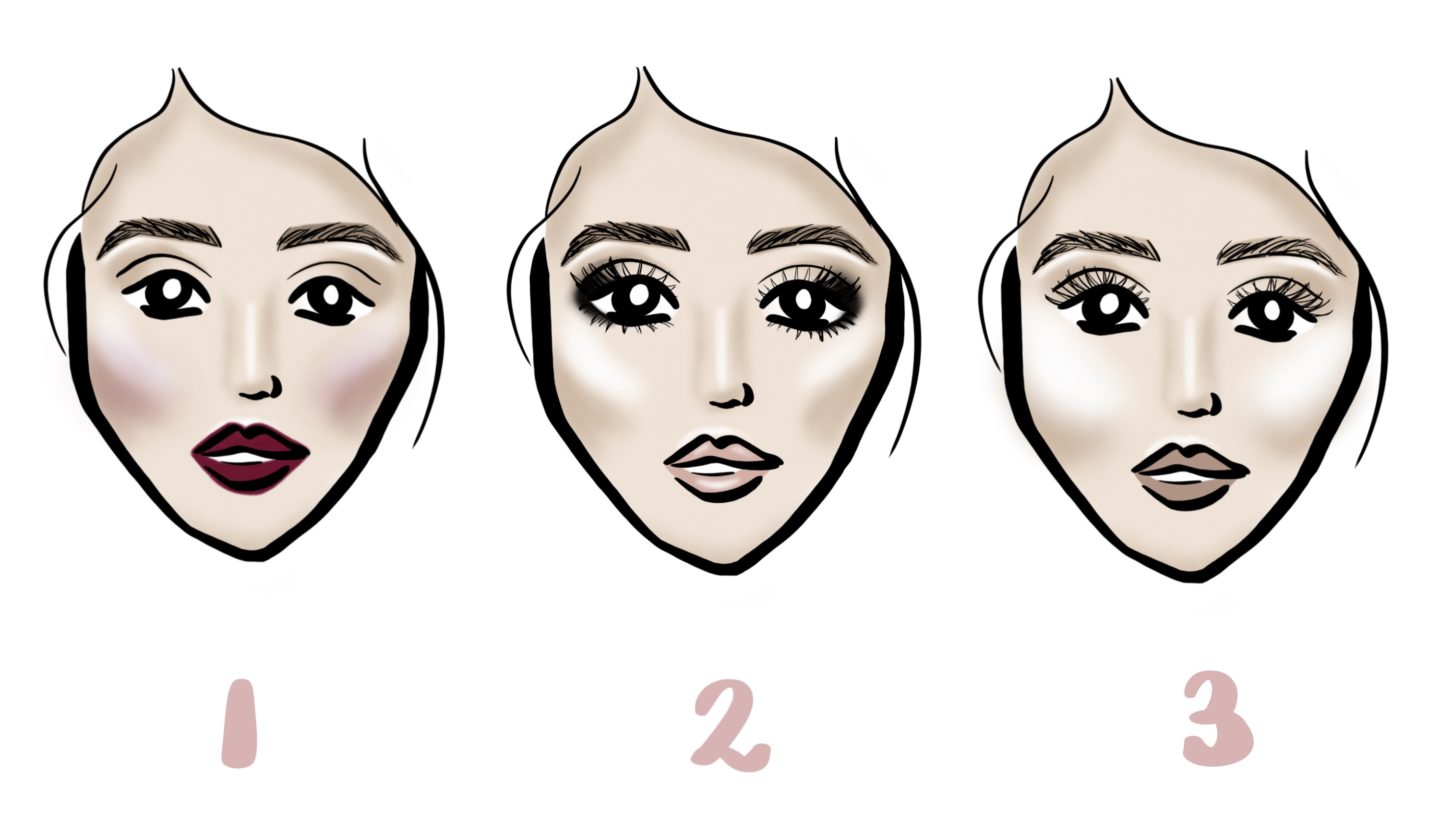 As you probably know if you've read this or this post I've had a little minimalist makeup challenge during the month of May. So I thought I should share my three favorite makeup looks from the month. I tried to combine the eight products in all possible ways, but these were my three favorite looks!
All three looks have the same base consisting of It Cosmetics Your Skin But Better CC+ Cream in Fair, Paris Berlin Ultra HD Loose Powder to set it in place, Kevyn Aucoin Sculpting Powder Medium as a contour, eyeshadow and eyebrow powder, and lastly Becca Shimmering Skin Perfector Pearl as a highlighter.
Makeup look 1: Blurred lips
This look has been one of my favorites. It's a darker more purple version of the typical Noora look. (If you live in Scandinavia you know that the TV series SKAM is still all the rage). Brushed through eyebrows with a natural color, no mascara and a bright lip.
I've adapted it a bit color-wise to make it suit me better. Firstly I've blurred the lips to make it look softer. This is super simple. Just apply your lipstick as usual (I used Charlotte Tilbury Matte Revolution Lipstick in Glastonberry) and then using a cotton bud go over the edges and smudge them out. On my cheeks I've used the same lipstick to get a pretty pink blush.
Makeup look 2: Wide eyed
Since I didn't have any eyeshadows except for the Kevyn Aucoin Sculpting Powder Medium, an eye look was hard to create. But to try and get a somewhat fun eye I used the Bobbi Brown Long-Wear Gel Eyeliner  on the outer corners of my eyes and blended it like crazy to create a subtle wide smokey eye. To enhance the wide look I also used By Terry Mascara Terrybly mostly on the outer parts of the lashes and kept the lashes in the center and the inner corner of my eyes more natural. On the lips I used a bit of my favorite Malin + Goetz Mojito Lip Balm.
Makeup look 3: Fresh nude
This look is a more natural every day look. To create this look I focused on keeping it natural. Just a tiny bit of powder in the eyebrows and apply a lot of highlighter to create a fresher appearance. I used a tiny bit mascara on my upper lashes and then to finish the look of I got a bit creative. I used the Kevyn Aucoin Sculpting Powder Medium on my lips to make them look nude. Lastly I applied a bit of Malin + Goetz Mojito Lip Balm on top to make it more comfortable. (This was a desperate attempt to create a nude lip)
And that was my three favorite makeup looks using only eight products. If you liked this post I would love it if you left a comment down below.