Because as a wanna be minimalist – collecting jewelry is the way to go…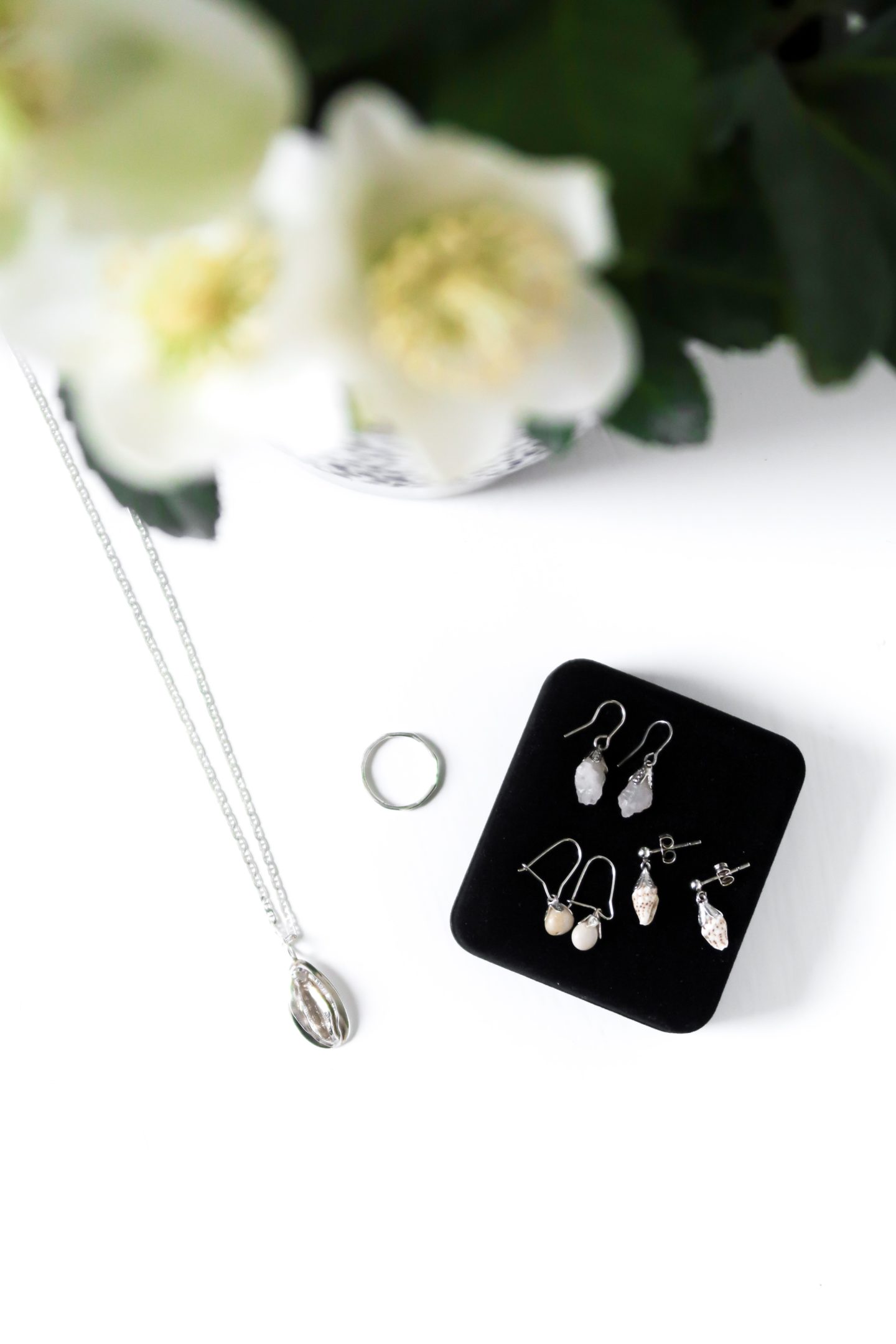 Tuza Vagina Charm Necklace
Well let's start with the unreasonably expensive necklace that I discovered on Pinterest and completely fell in love with. This is the new feminist symbol necklace. It's a necklace looking like a vagina! An artsy vagina but still! I think this is hilarious because at fist sight it just looks like an abstract circle. But once you've seen what it is there is no unseeing it! In this world still so unequal I think this is perfect as an every day statement piece! Love it!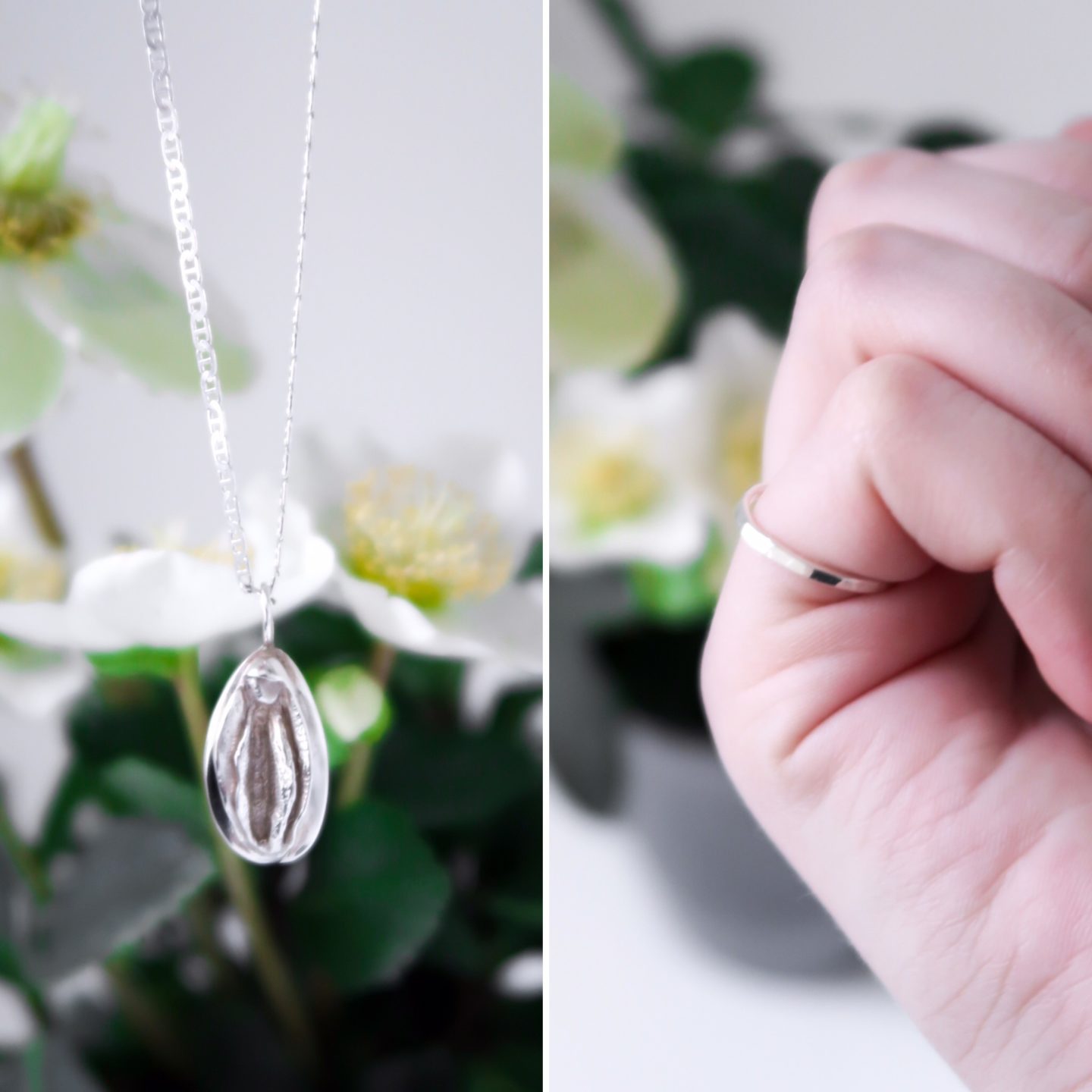 The hand made Pinkie ring
One of my favorite occations during christmas is Eksjö Julmarknad! It's a christmas fair in the town I grew up in where you can buy all sorts of Swedish delicatessen (think goats cheese, candy, smoked ham, marsipan) combines with handicraft (like the cutting board in oak I bought last year, christmas decorations) or this handmade ring. I think it looks really cool with rings on all fingers, but since I'm a person who works with my hands anything on my thumb, index finger or middle finger makes me go a bit nuts (it's really in the way). So when I found this ring that fit my pinkie perfectly I thought it could be a cute addition to my collection!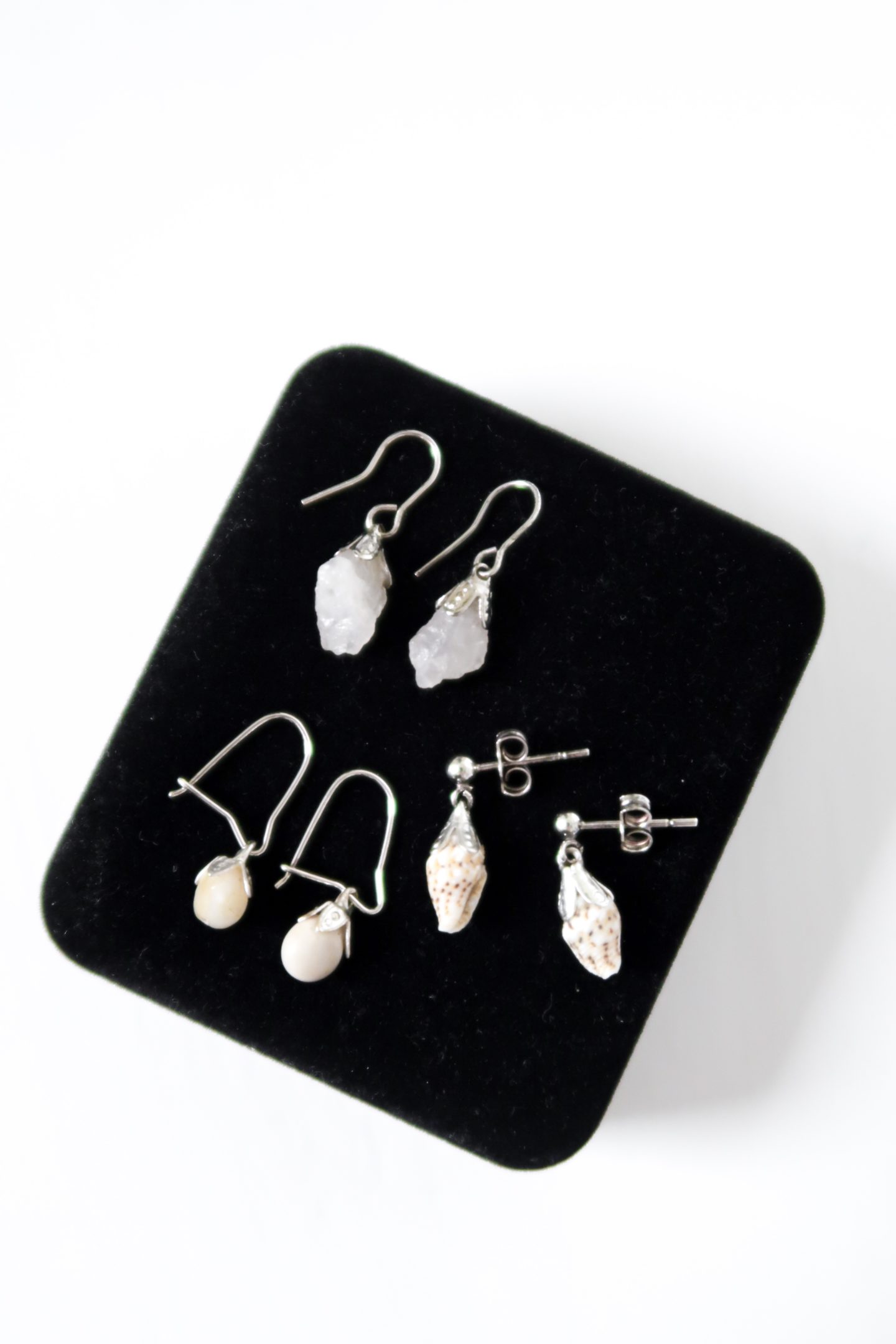 3x Earrings made with silver and pebbles (or sea shells)
Lastly, and also from Eksjö Julmarknad are these three sets of earrings. It's a silver setting with a random pebble or sea shell attatched which I think looked so cute! I've been looking for some minimal earrings that I can use for everyday without them looking to much! Unfortunately I haven't found any that I think was unique enough to be worth it. These on the other hand are both unique and only costs 50 SEK which is super cheap.