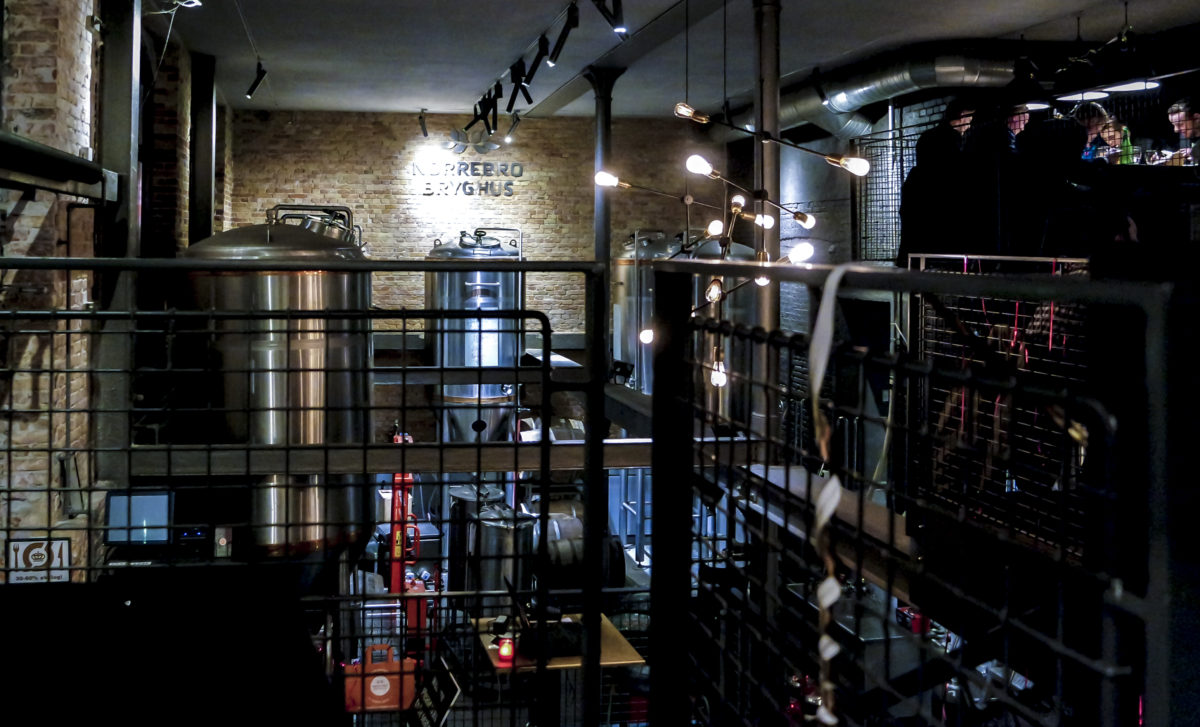 Since Jonathan and I met in 2013 we have spent New Year's Eve in Copenhagen. It has been mostly lovely even though some trips were a bit so-so (like the time we got foodpoisoning and had to spend the whole trip locked in our hotel room) But this year was one of the lovely ones. We repeated the hit from last year and ate at a place called Nørrebro Bryghus, a brewery and resturant. And the seven course meal and beer menu was delicious as always as you will see in the pictures below.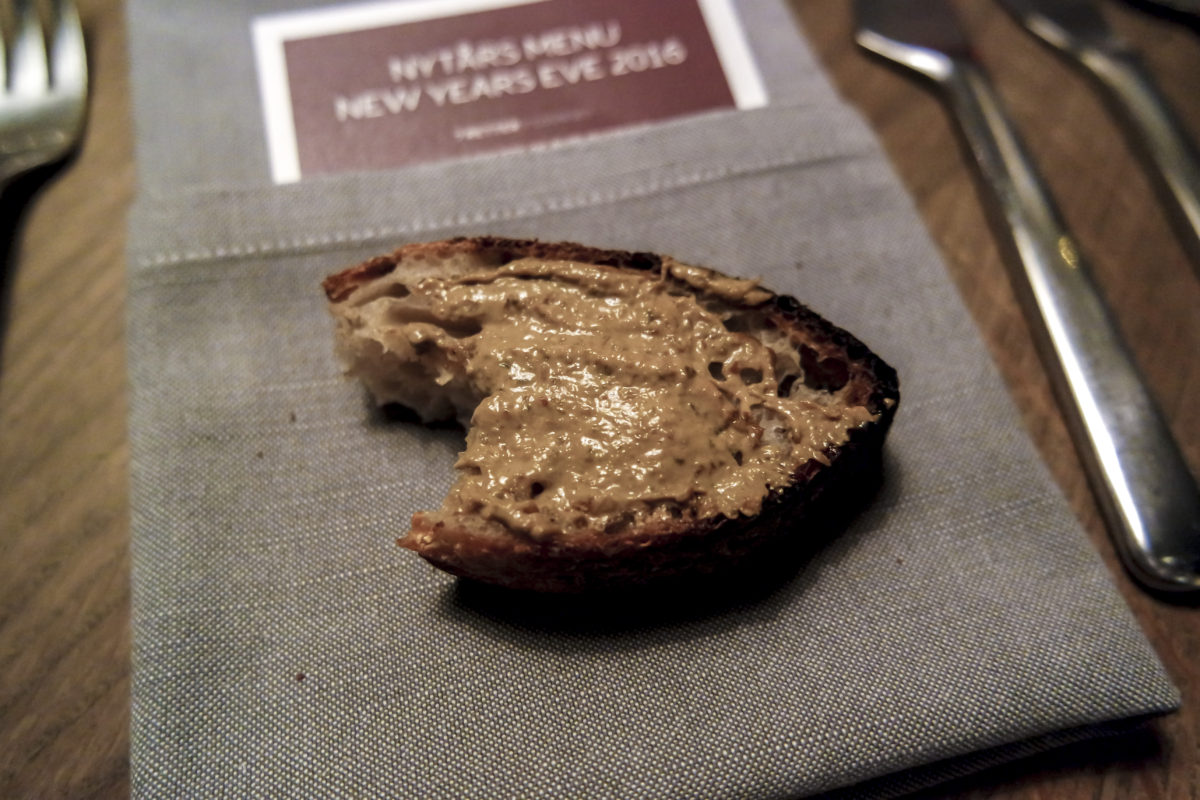 As a little starter we got toasted bread with mushroom remoulade. Totally delicious and I completely forgot to take a photo before I started eating. Whops!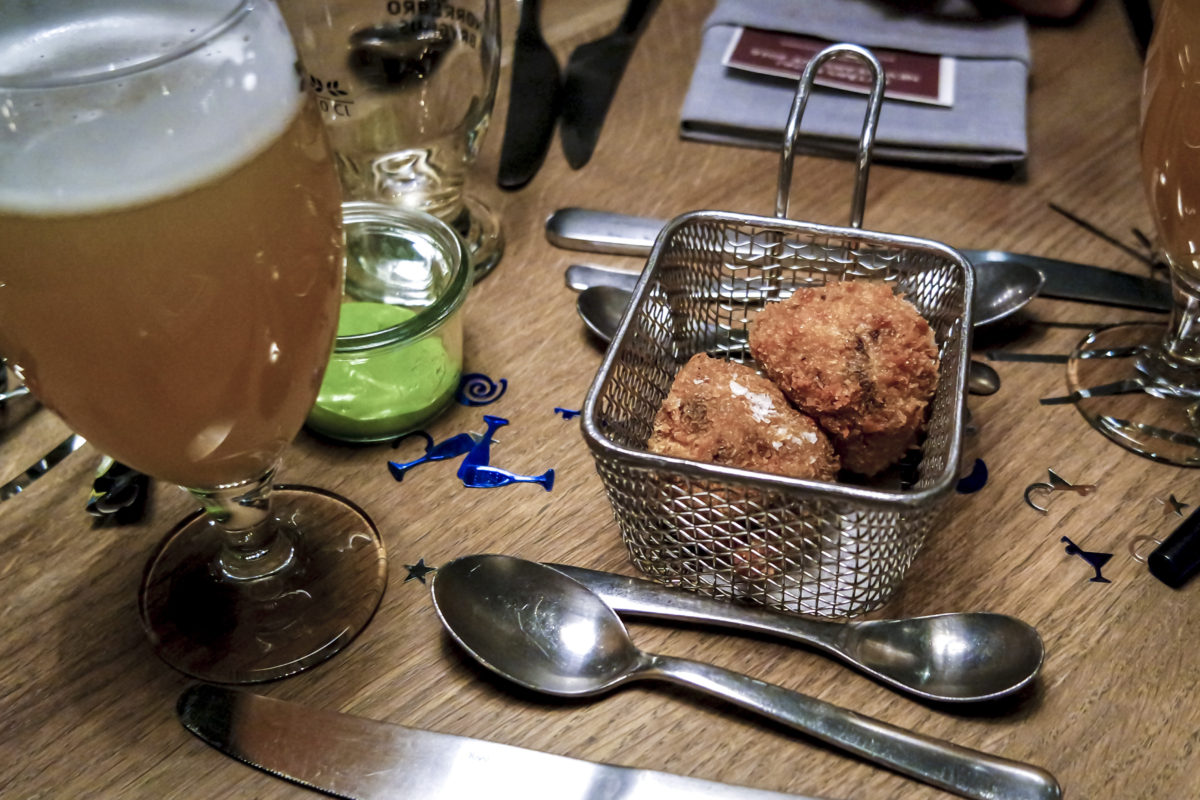 After that we had some veal croquettes and chives mayo. You were supposed to eat it with your fingers which was a complete mess but it tasted oh so good. (So glad I chose to leave the lipstick at home)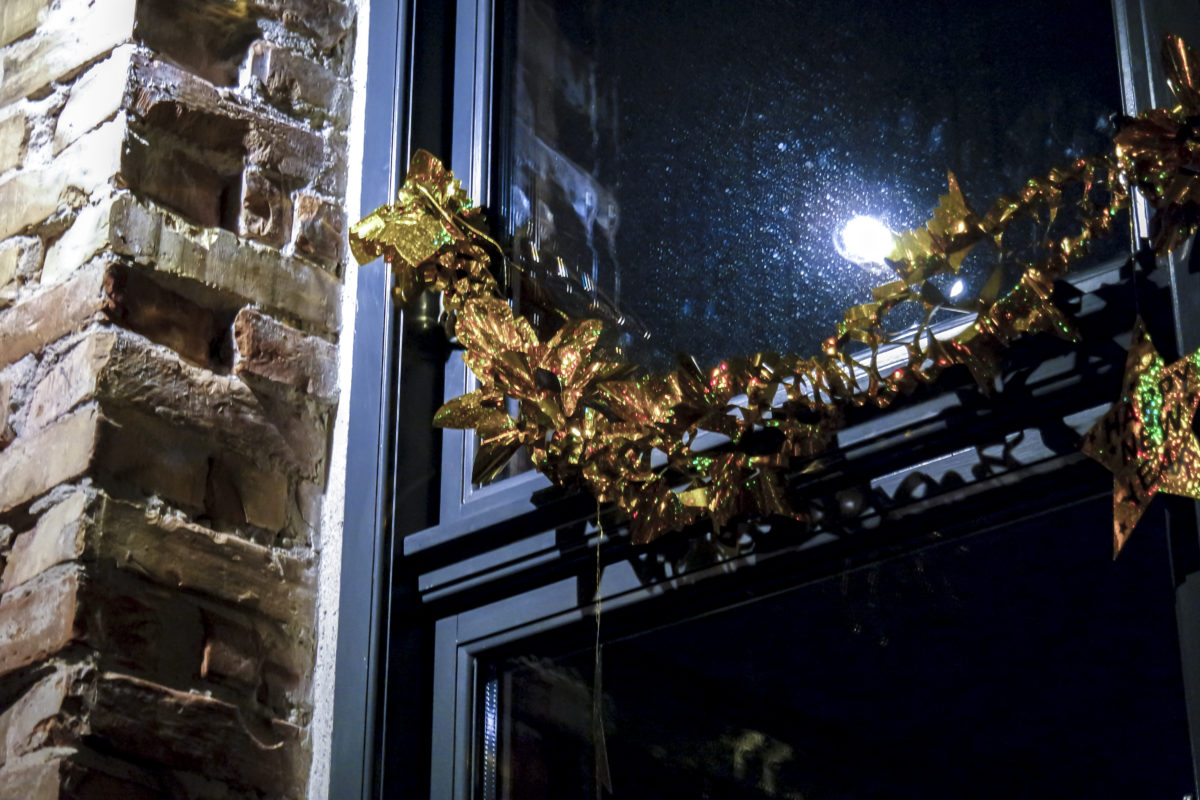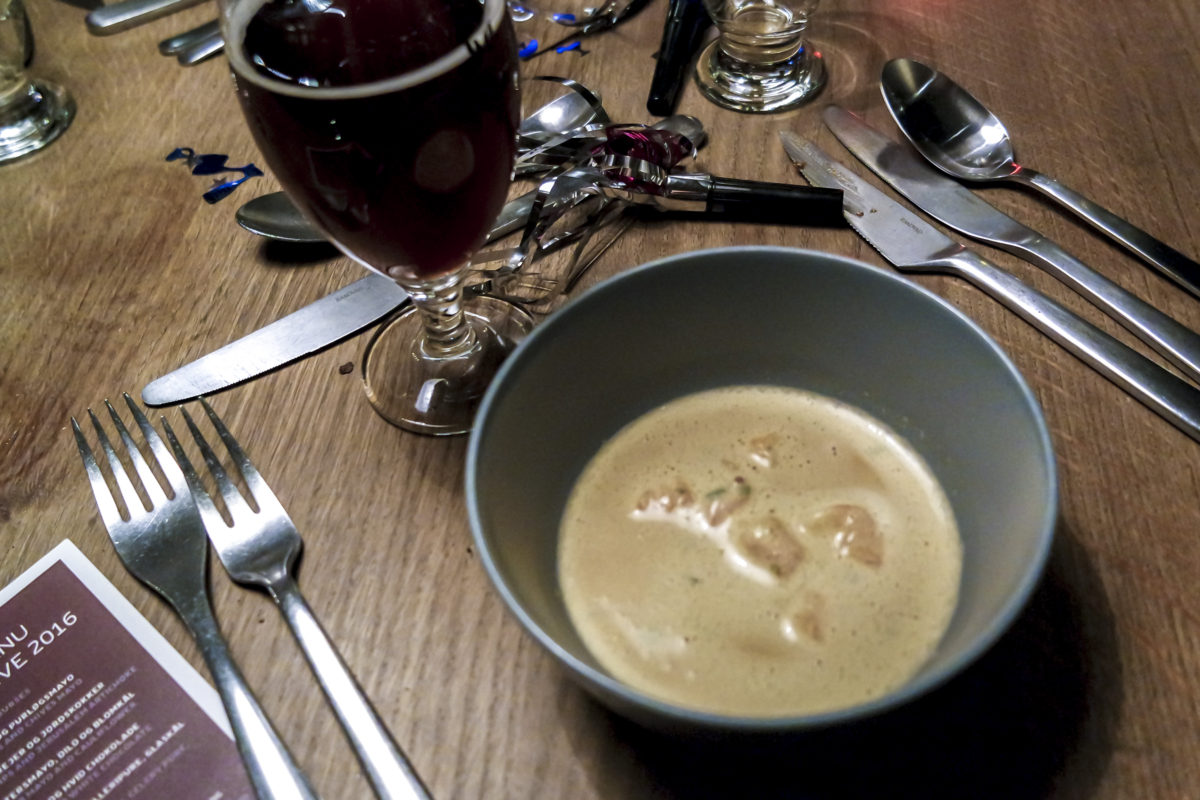 My absolute favorite this dinner was the lobster bisque with shrimps and jerusalem artichoke. It was perfectly cooked and tasted so good. YUM!
The prize for prettiest dish of the night went to the salted cod with oyster mayo and cauliflower. I also want to start shaving my cauliflower into thin pieces if it makes it look this luxurious.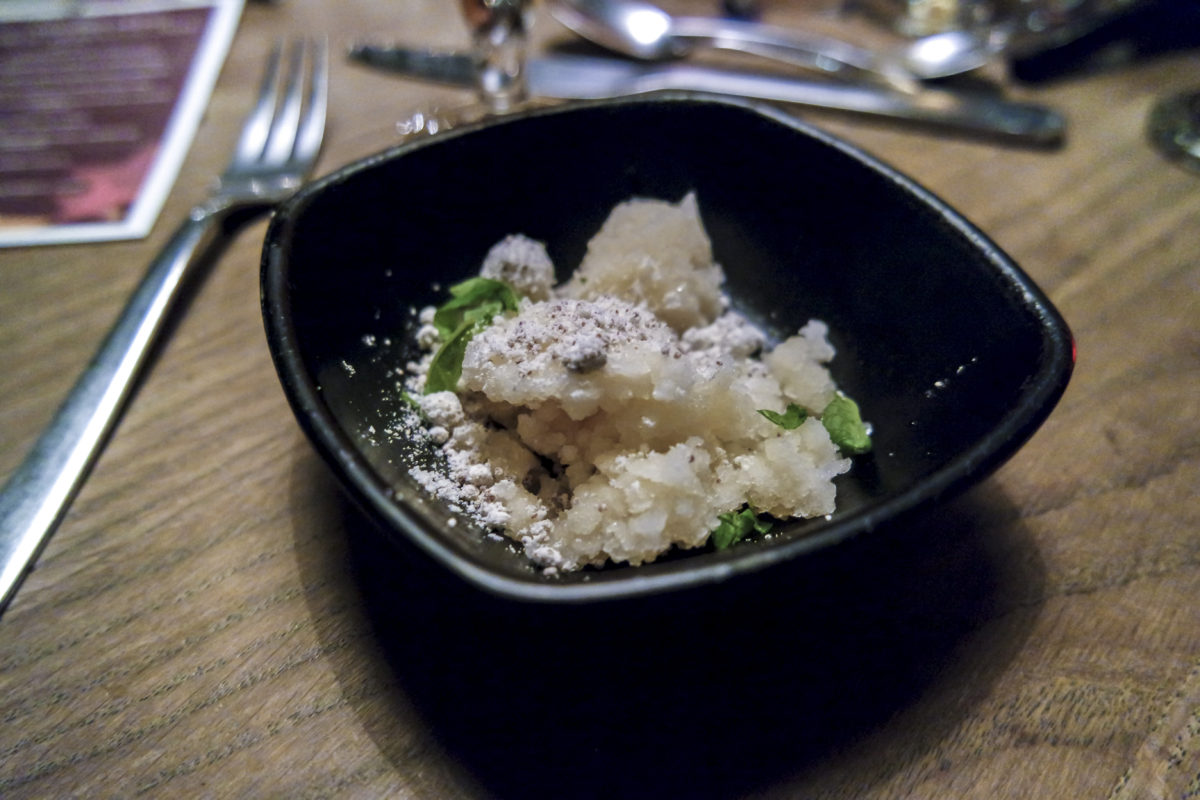 For something fresh we got a lemon ale granité with white chocolate. Not the most impressive dish of the day but it did what it was supposed to do. (The mint leaves on top was the best mint I have ever tasted though.)
This was a real New Year's dish: fillet of beef, foie gras tureen, celery puré, cabbage and sauce. So delicious! I almost ate all of the celery puré even though I HATE celery, so that is how good it was. The beef was lovely.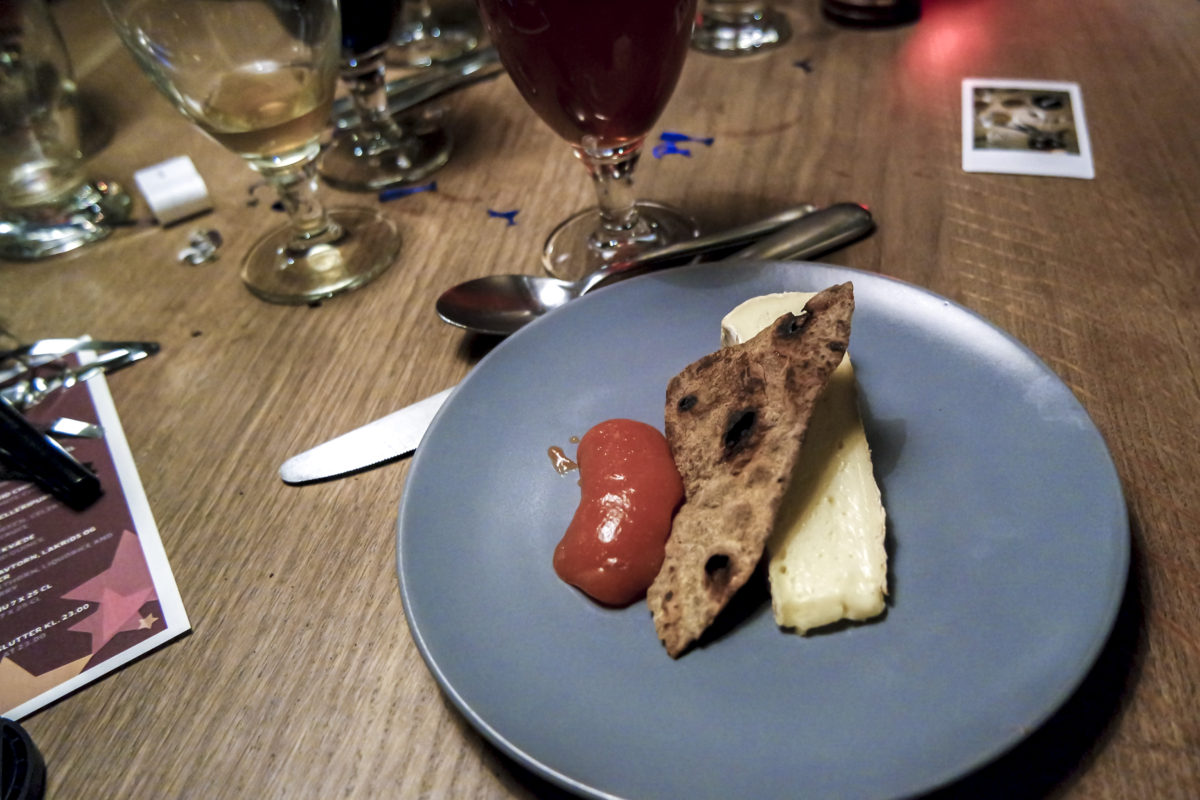 The second favorite of the night was the smoked brie and quince. Delicious! The smokiness mixed with the sweetness of the quince was amazing. Since I am a big fan of all things cheese it's not surprising that this was a fave.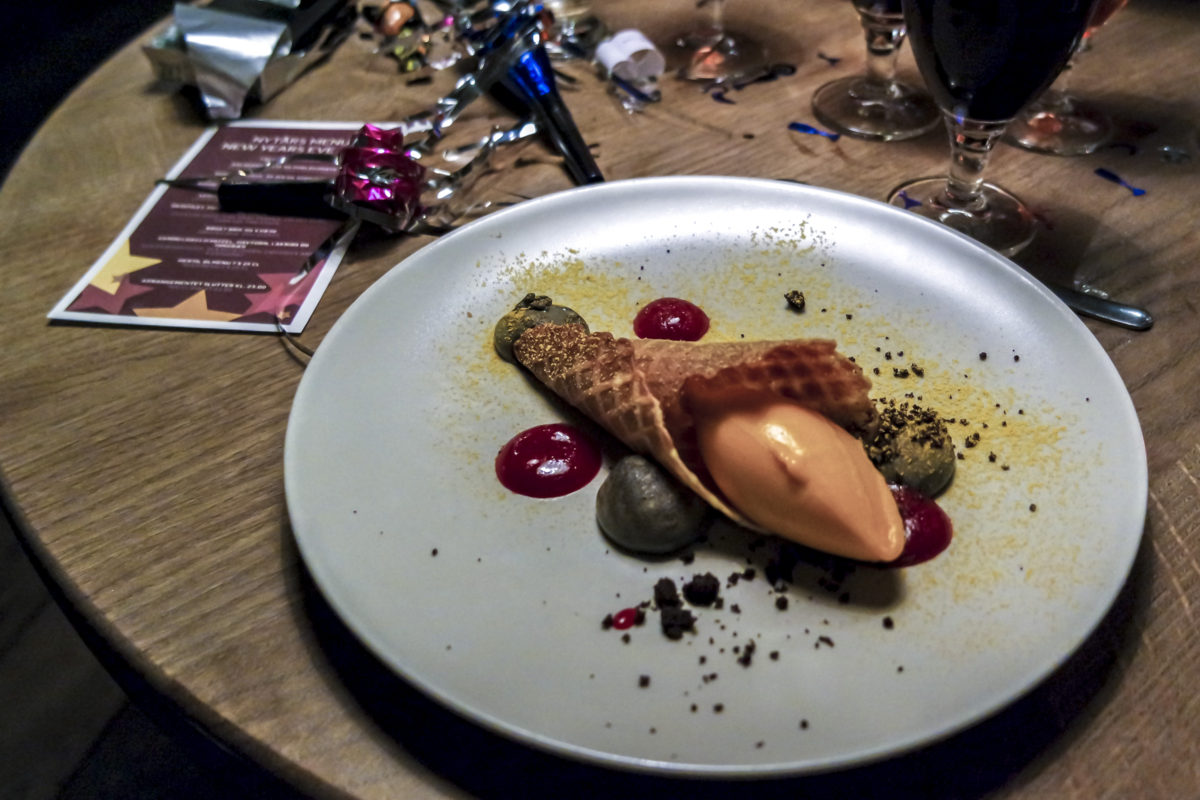 The last dish we got was called "Old Fashion Cone, Sea Buckthorn, Liquorice and Raspberry". It was surprisingly good if you have in mind that I'm a chocolate-desert-kind-of-girl. The highlight of the desert was the beer that went with it. Named "I'm So Energetic I Can't Feel My Face" it was a good summary of how I felt at the end of the night. Made with cold pressed coffee it was like a beer version of coffee.
And that was mine and Jonathans New Year's Eve. We ended 2016 at the lakes a little bit from the resturant where we watched the fireworks and smoked some really disgusting cigars.