the new favorite go-to look.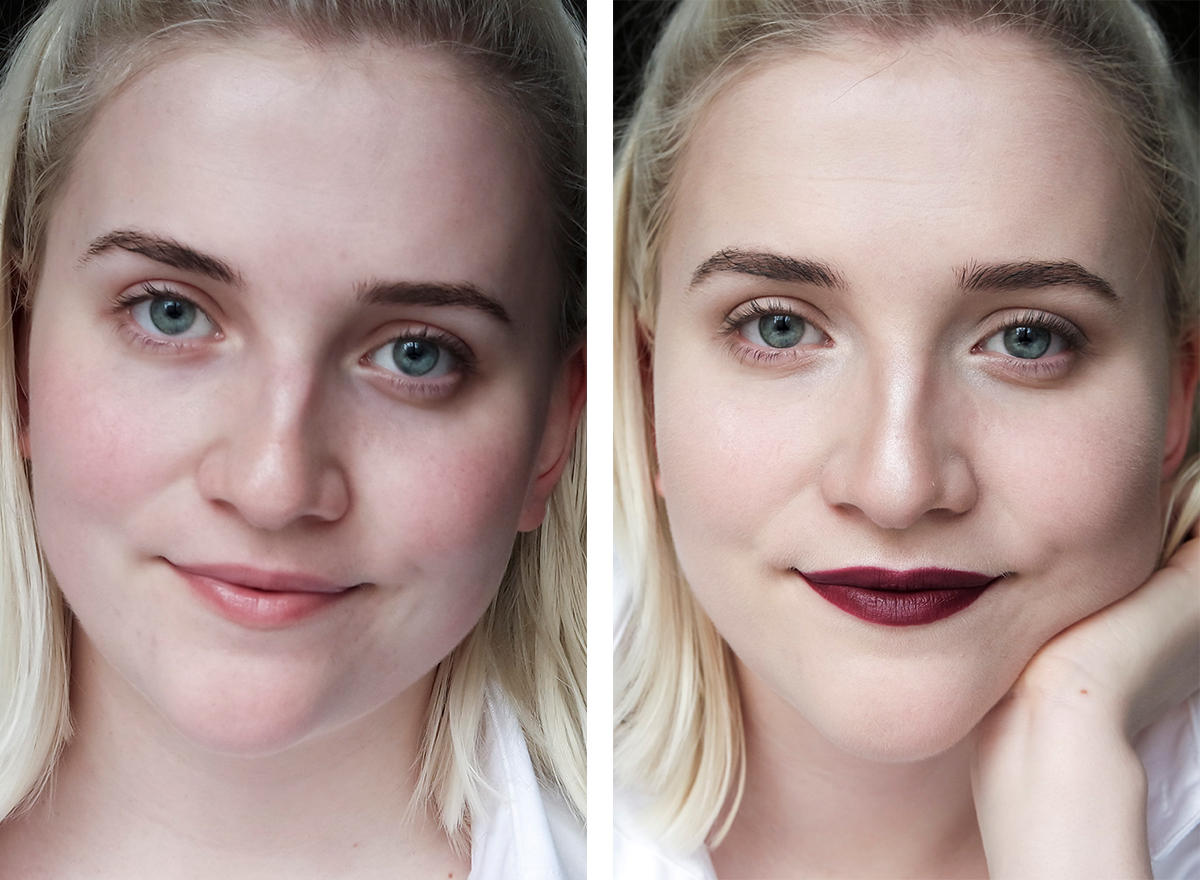 Skam is a Norwegian tv show that i completely fell in love with after my friends, and mothers constant nagging. (I mean how fun could it be to watch the everyday life of Norwegian teenagers?)
…surprisingly fun!
So here is my Skam inspired makeup look (for you who doesn't watch Norwegian tv on a regular basis – google Noora and Skam and you will see the resemblance!)
1. Base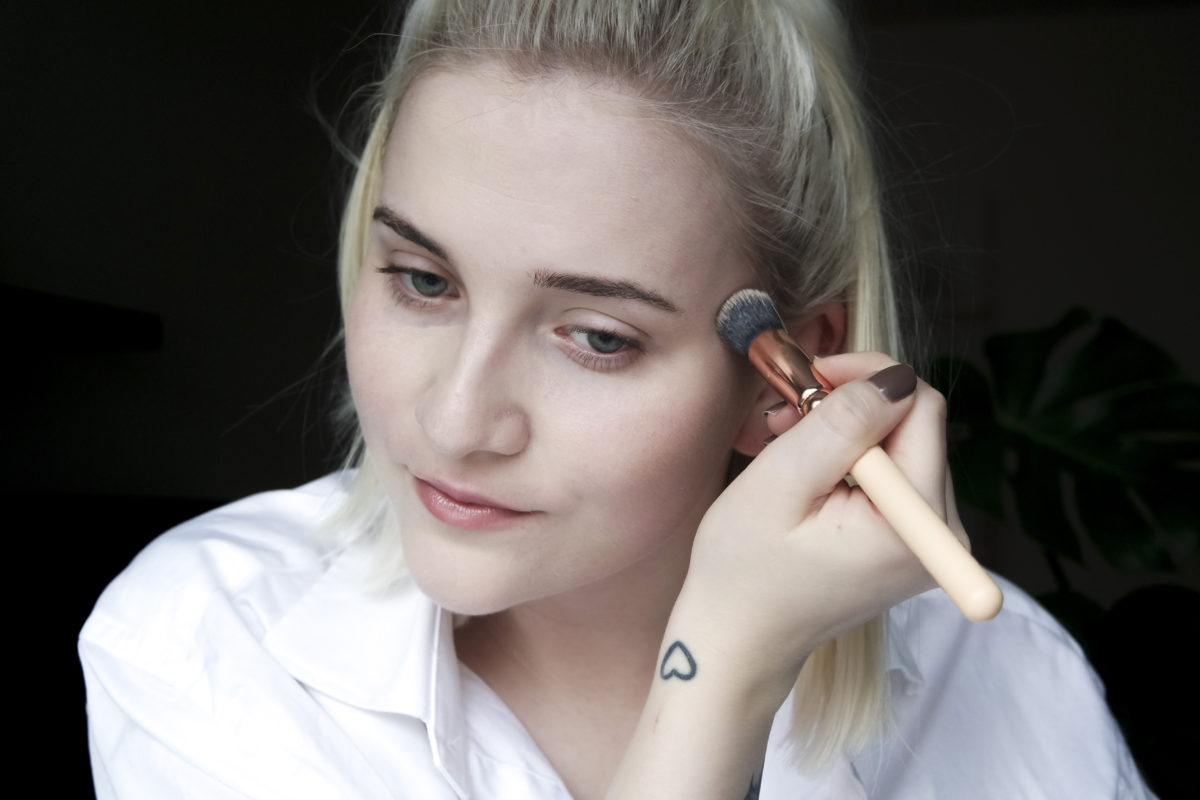 First up I start with applying some It Cosmetics Your Skin But Better CC+ Cream in the shade Fair all over the face with a Zoeva Face Shape Brush (I usually do my makeup in the bathroom and in that case I just use my hands). After that i pat the CC-cream into place using a Beauty Blender.
To set it all in place I use the Paris Berlin Poudre High Tech in the color HT10 and apply a thin layer with a Real Techniques Duo Fiber Face Brush.
2. Contour and highlight

For contour I use my new Kevyn Aucoin Sculpting Powder Medium. I've wanted to get my hands on this one since I started to get interested in makeup and I finally have it in my possession. I use this sparingly under my cheekbones, on my eyelids and down the sides of the nose. (and a little bit under the jawbone to try and cover the double chin). For the large areas i use the Real Techniques Duo Fiber Contour Brush and for the small areas the Real Technique Duo Fiber Eye Brush works perfectly.
I follow up the contour with a bit of highlighter. My new obsession is the Becca Shimmering Skin Perfector in the color Pearl. This one I use on my cheekbones using the Wayne Goss 02 brush and under the eyebrows, in the inner corner of my eyes, a bit on top of the eyelids, some on my nose and lastly a bit on the cupids bow using the Wayne Goss 03 brush. (gotta love some me highlighter!)
3. Eyebrows and lashes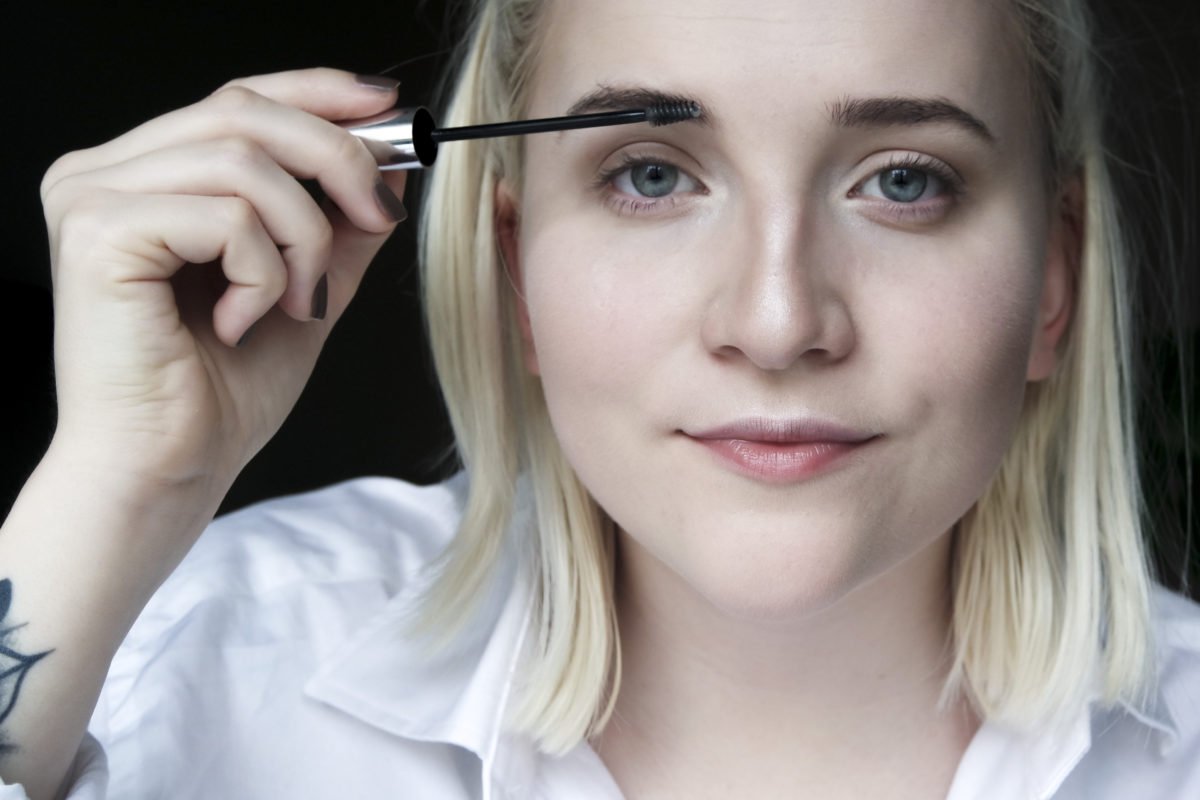 The thing that drew me to Nooras look was that she didn't use mascara and still looked fabulous. So I only used my Suratt Eyelash Curler and skipped the mascara for this look. In my brows i put some clear Brow Artist Plumper from L'oreal. I want it to look polished but not made up.
4. Lips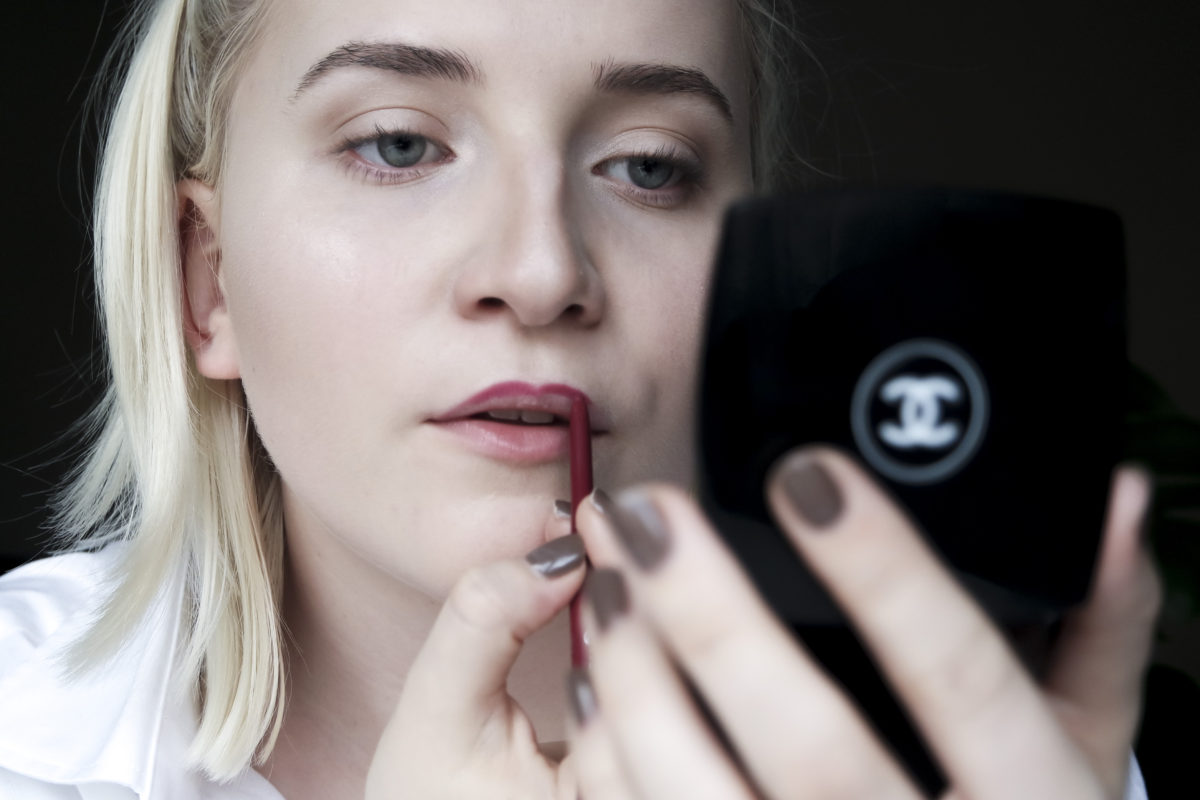 The last and most important thing to get the Skam inspired makeup look is the lipstick. Noora uses a dark red, but since I completely love the more plum colors I use the favorite Charlotte Tilbury Matte Revolution Lipstick in the color Glastonberry. To make it last all day i first put some lip liner underneath. The one I'm using right now is a retractable one from Yves Rocher, don't know the shade name but its the dark plum one (If you got some tips on another good retractable lip liner I'm all ears! Write me on twitter or in the comments below!)
5. The finished look
And that's the look! I love it because it's super simple but still looks really nice, polished and natural. A bit french actually. If you try to make your own Skam inspired look I would love it if you tagged me in the picture. My username is petragregersen on all social media!
Hope you enjoyed this post! Tell me in the comments if there is another look you would like me to try.