My stationary makeup bag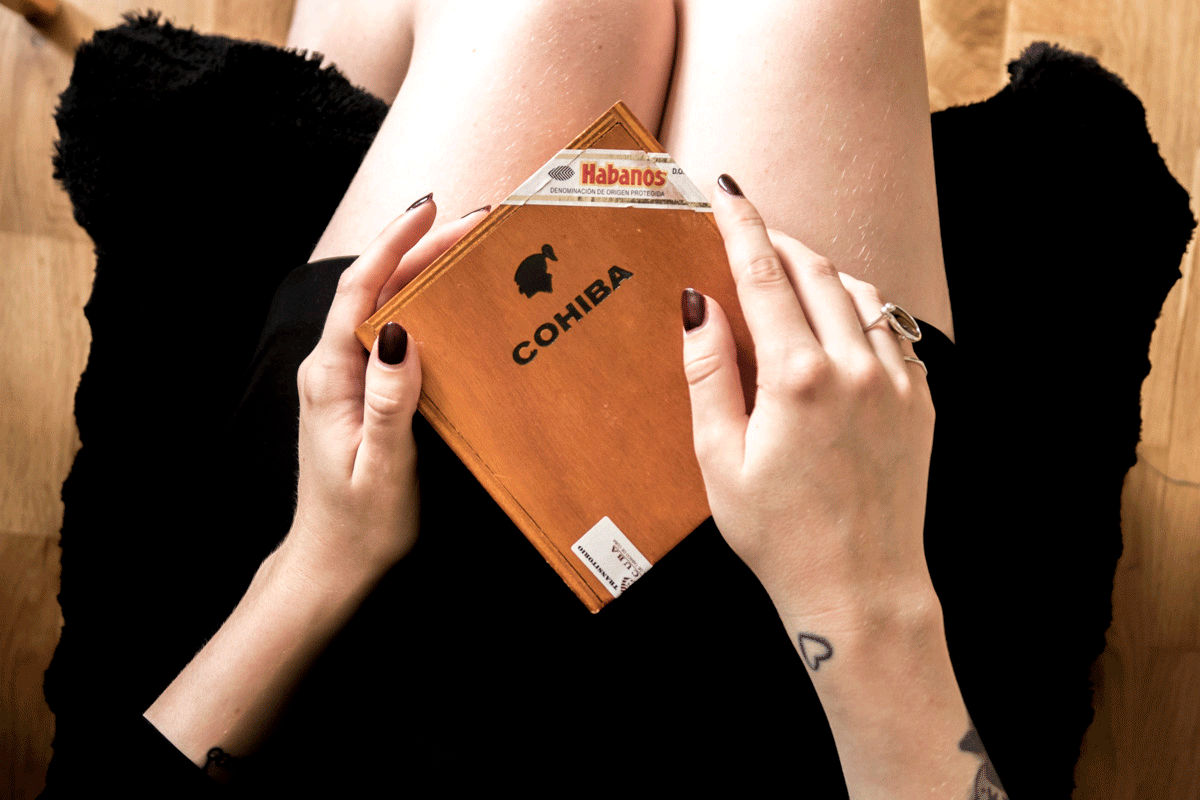 After Jonathan and I bought some cigarrs to have on special occasions (like for example New Years and our wedding) some of them came in this beautiful box. The Cohibas, traditional cuban cigars. Since I was little I've had this thing for cute boxes (and notepads, although I actually used most of the boxes which is not true when it comes to the notepads. They were always either to pretty to write in or I didn't have anything to write.) But back to the boxes. I love pretty boxes and this one is no exception. With the beautiful embossed logo and the old stamps.
I thought that this box was the perfect size too keep my everyday makeup in so that it's easy to get to for every day. So that's what I've done for about a year now which is why I thought that it could be fun to share what I keep in my Cohiba box every now and again. It usually changes every couple of weeks. So here is this weeks contents: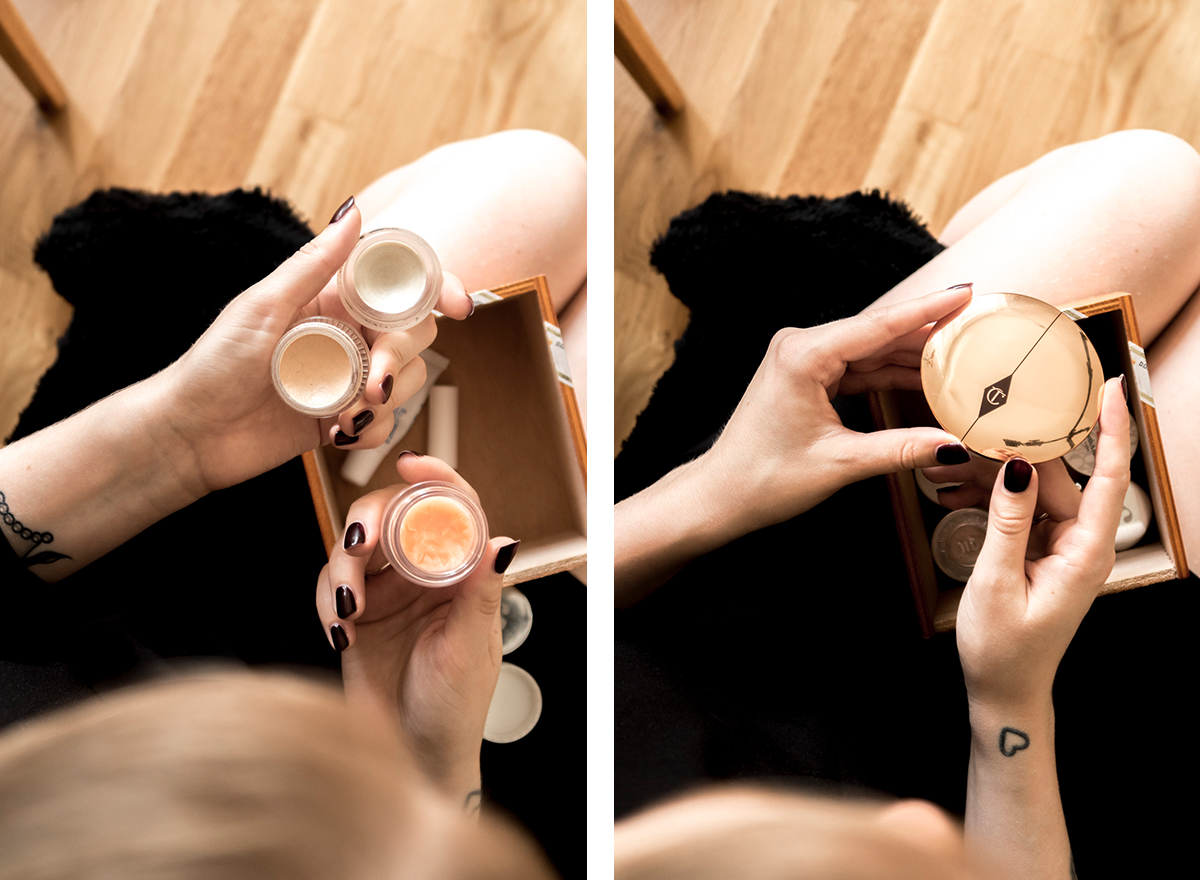 Fresh base
I've been a bit bored with makeup lately, not bored but I've been wanting to keep it simple. Just use the pieces that make me feel good on an everyday basis. So it's a light base, in the shape of Glossier Stretch Concealer, Charlotte Tilbury Powder, a bit of Glossier Cloud Paint in Dusk and Puff mixed together on the cheeks, and RMS beauty Living Luminizer as a highlight on the high points.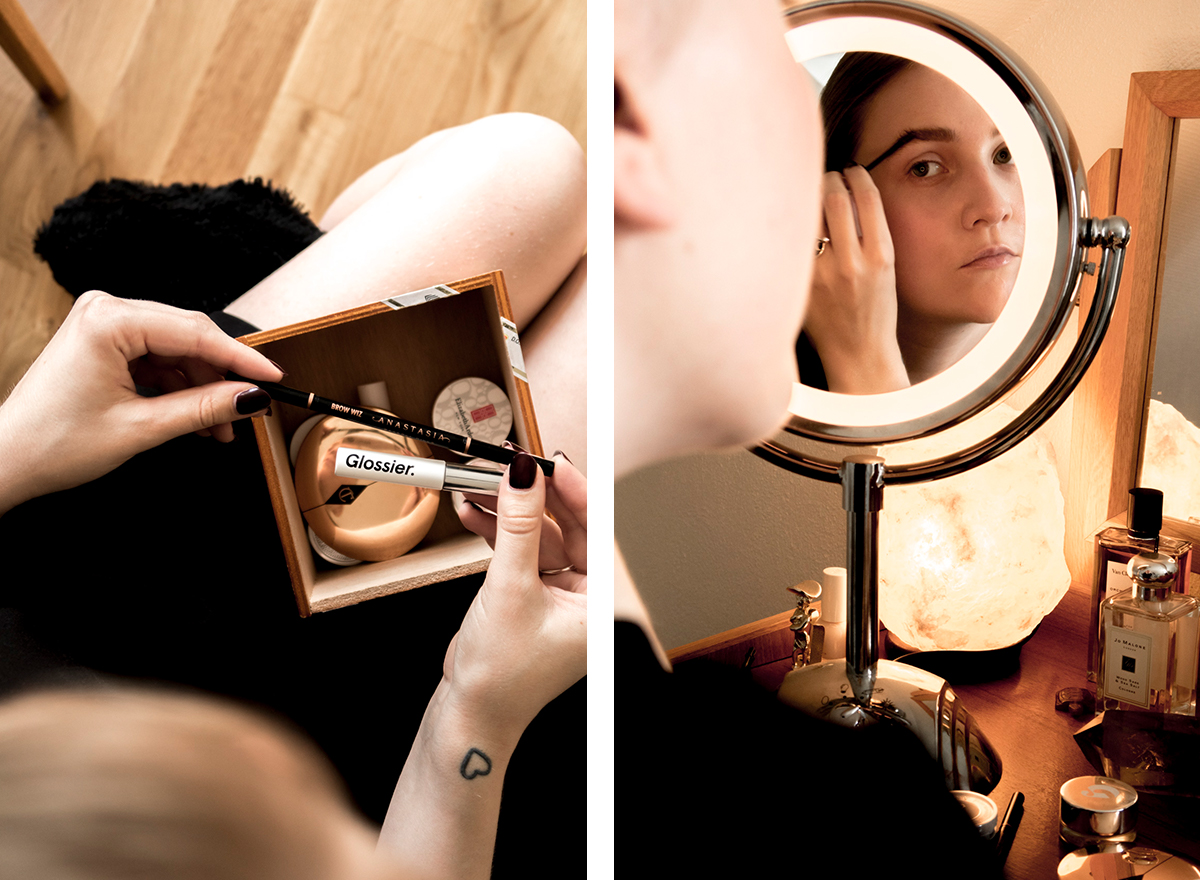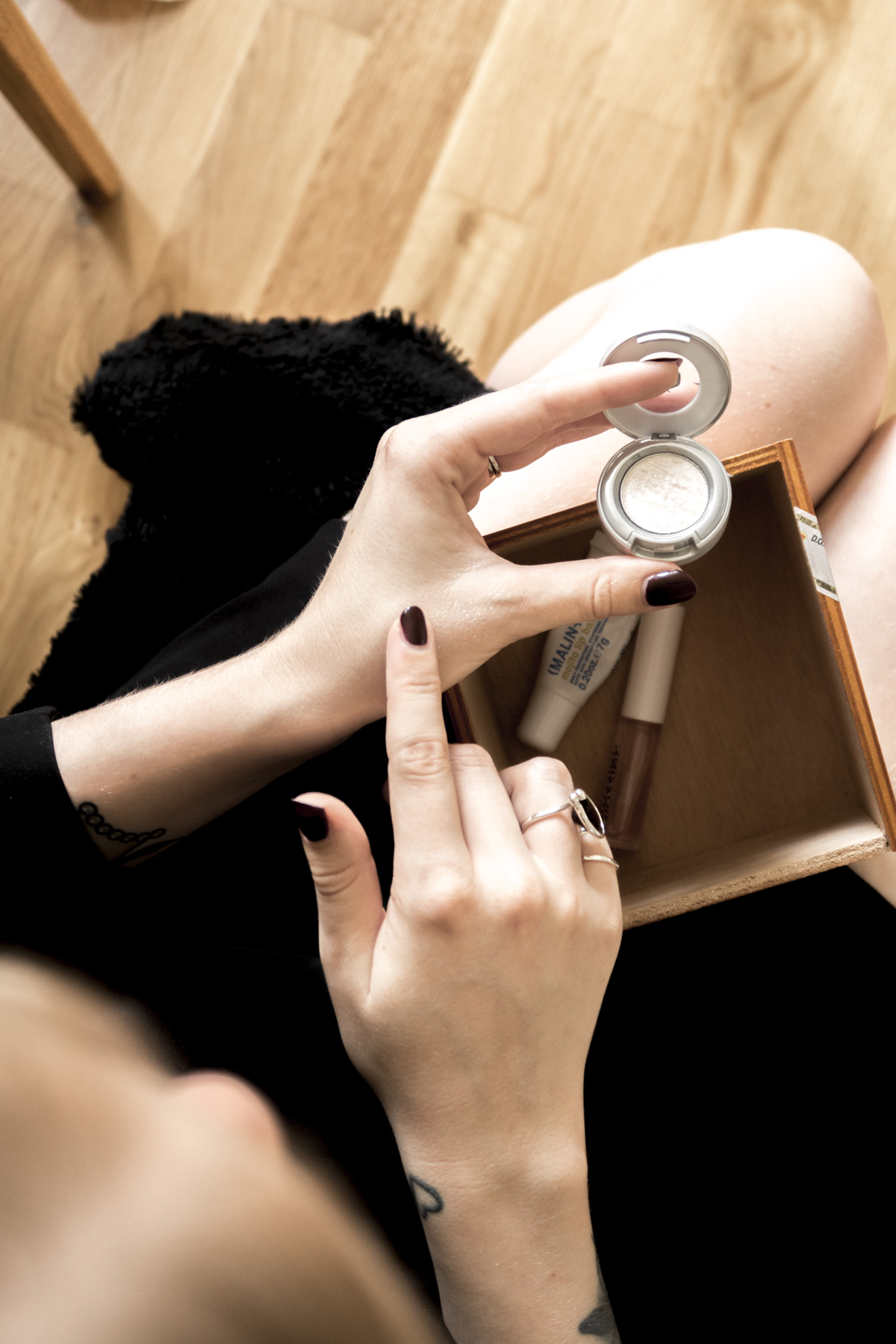 Natural eyes
I've filled in my eyebrows properly. Which is not always the case but I'm in a bushy eyebrow mood at the moment. For this I've used ABH Brow Wiz in Taupe and Glossier Boy Brow in Blonde. On the eyelids I've put a touch of the Urban Decay Eyeshadow in Cosmic, simply because I think it's so very pretty when the light hits it. Makes a naked eyelid a tad bit more interesting. (Even though it still looks like a bare eyelid.) I know the sparkle is there and use makeup for me.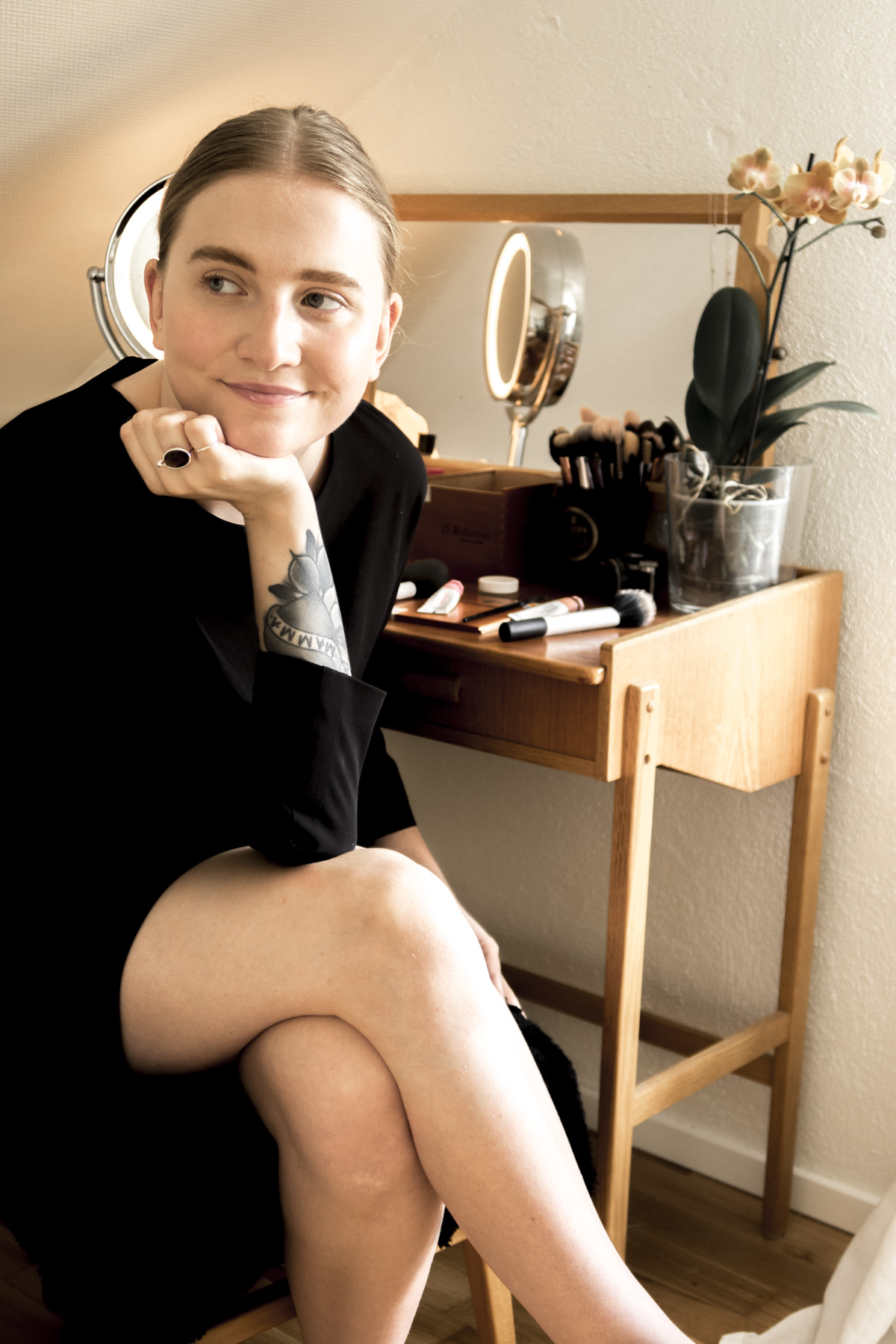 Moisturized lips
I've noticed that we are going towards autumn because my lips are constantly dry. I usually love a wine colored lip but since I'm mostly at home illustrating I've gone for a more moisturizing alternative the last few weeks. Either I simply use my Elizabeth Arden Lip Repair Balm that I apply in the skincare step. But if I want something a bit more I go for the Glossier Lip Gloss or an old favorite: Malin + Goetz Mojito Lip Balm. (It still smells amazing but it's a bit old so I should probably invest in a new one!)
So that was the contents of my Cohiba box this week. A few things to hide the worst of the redness, some glow, bushy eyebrows and moisturizing lips! I'll give you another update when I've mixed it up again in a couple of weeks.